If you are in the habit of spending many hours reading on the web, you know that there are various distractions in the form of pop-ups, advertisements, and crammed up text in fonts so tiny that your eyes start to hurt after reading a while. You can now enjoy a clutter free reading experience on the web with Readability a browser extension for Firefox that makes reading on the web a pleasure.
Note: Readability has shut down. If you are interested in alternate readers, you can consider reading this guide. 
Readability Offers a Clutter Free Reading Experience
Readability is available in two versions; a free version and a subscriber version. The Free version has very limited features as seen in the graphic below.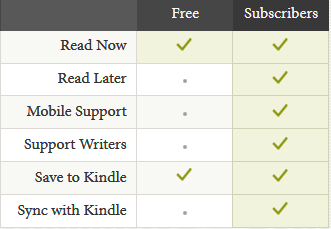 A Readability subscription which costs $5 a month, lets you save articles to read later on  your mobile device such as a smartphone, tablet, or e-reader. It also provides a one-click sync integration with Amazon Kindle. The subscription package helps content writers because every time a reader uses Readability to read an article, a portion of the reader's subscription fees is paid to the content creators.
When you install Readability the Readability buttons are displayed to the left of the Address bar.

The first button lets you view a page that looks like this: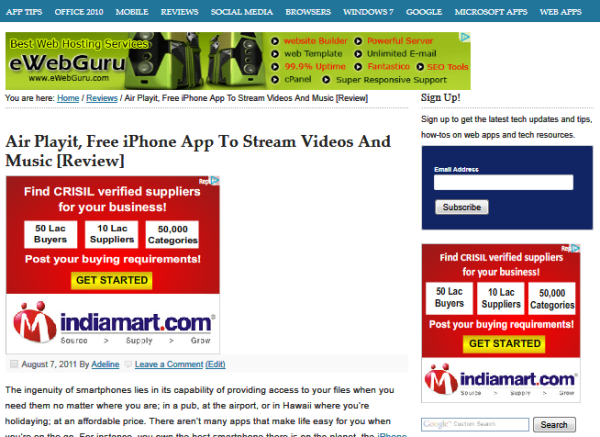 in Readability view like this.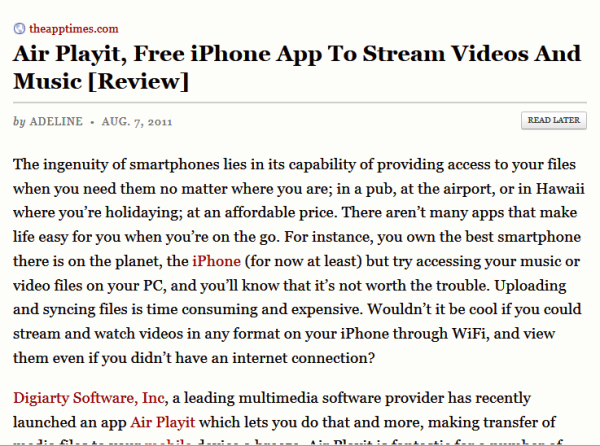 There are unobtrusive icons at the left corner of the page that allow you to access the Readability home page, change the appearance settings such as the font size, print an article, share an article, or send article to Kindle.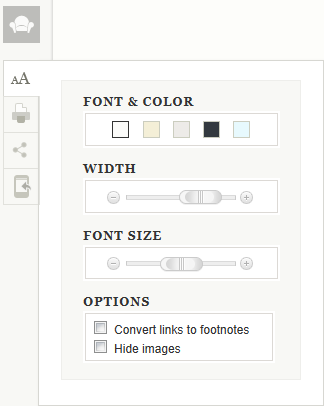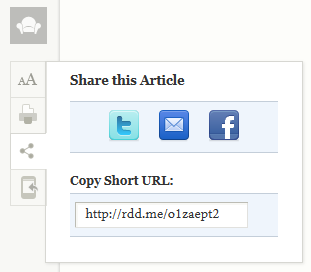 You can click the Read Later button within the article to read the article later on your mobile device.
Publishers also greatly benefit from Readability as content creators who wish to earn an income on their creations can sign up for a Publisher account with Readability, access the various publisher tools and share their content with the world in a profitable way.
Readability native apps for the Android and iPhone are available in the Android market and the iTunes store, so if you wish to sync articles with your account for offline reading, download these apps for your respective smartphone device.
Download ReadIt for Android (Free)
Download Reeder for iPhone and iPad. ($2.99)
Download Readability for Firefox.
Have you got the Readability extension on your Firefox browser? Will you subscribe to Readability and enjoy a clutter free reading experience anytime anywhere? Let us know what you think of this tool in the comments section.
Want us to review your Android app? Send us your details using the Submit for Review page.