Video games are so popular in our age that they have long ceased being just a source of entertainment and turned into another sort of professional sport. Today, esports is treated the same as other conventional sports such as football, baseball, etc. Professional gamers join teams, participate in tournaments, and win international awards. And now, esports is also widely available in colleges.
College esports is gaining momentum today. This field is developing at a rapid pace, giving students an opportunity to study esports and excel in it while acquiring their education. And you can do the same!
If you are also interested in esports, we have you covered. In this article, an expert essay helper from DoMyEssay and a fan of esports will tell you about the six best colleges to get into the world of varsity esports.
Best Schools With Varsity Esports Programs in US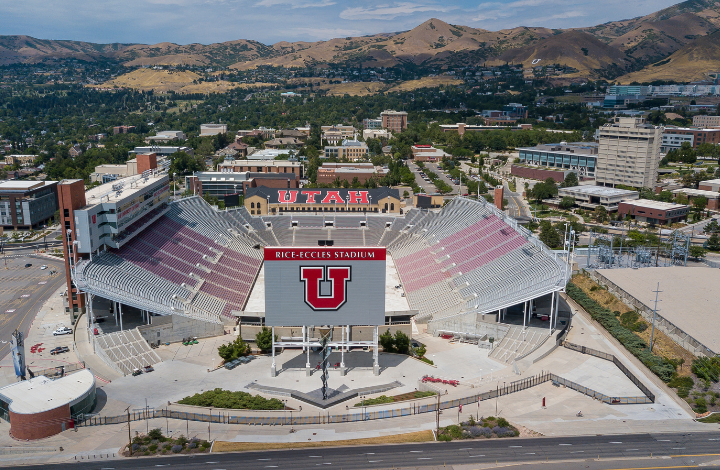 1.  University of California
Irvine, CA
UC Irvine takes the first place on our list for a good reason. This school is the first public university that has introduced an official varsity esports program. So, we can call it a pioneer in this field.
The university created this program in 2016 to provide a practical extension to its popular computer game science degree. Today, UC Irvine can boast a large and thriving community of gamers and also a range of esports scholarships. So, if you want to be a part of the college esports world, this school is one of the best options out there.
2.  Miami University
Oxford, OH
The next esports pioneer among educational facilities is Miami University. It wasn't the first university to ever introduce an esports program, but it was the first top-ranked school in the US to do so.
Getting into Miami University might not be too easy due to the school's high academic standards and expectations. And performing well here is also a challenge. But it shouldn't hold you back from giving it a shot. After all, you can always hire a reliable paper service and get professional academic help that will make you a top achiever. Furthermore, if you choose this facility, you will get a chance to receive high-quality education and participate in esports with a world-class varsity team.
3.  Georgia State University
Atlanta, GA
The next one on our list, Georgia State University, is quite new to the college esports arena. But it is still a great place to study if you want to play video games professionally on a varsity level.
The school entered the competition in 2017 and has already earned fame for having one of the best esports programs in the US. In addition, the facility offers generous performance-based esports scholarships. It also is a member of the state and national esports leagues. Lastly, what makes it a good choice is that if you enroll in this facility, you will be able to not only play varsity esports but also learn the broadcasting, production, and marketing of esports.
4.  Maryville University
St. Louis, MO
Maryville University is located in St. Louis and is a private school with a body of over 9,000 students. This school is also acknowledged as one of the best in the US to study and participate in college esports.
Maryville University entered the world of varsity esports in 2015, and soon, it gained a reputation as one of the best players. In fact, last year, this school even earned the title of Esports Collegiate Program of the Year. In addition, its team won three national championships and is called one of the highest-performing in the country. So, if you want to play video games professionally, Maryville University is for you!
5.  University of Utah
Salt Lake City, UT
The University of Utah is widely known for delivering top-quality education. But after it entered the college esports arena in 2017, it also became known for having one of the most competitive esports programs in the country.
With the help of its sponsors, Mountain Dew and Rockstar Energy Drink, the school provides its esports athletes with cutting-edge equipment and generous scholarships. Its teams actively participate in championships for different games, including League of Legends, Rocket League, Hearthstone, and others.
6.  University of Texas
Dallas, TX
Finally, the last one on our list, UT Dallas, is another newcomer. The school introduced its first esports program in 2018. But it is already acknowledged as one of the top competitors in the country.
The school's teams already own two national titles. They have achieved impressive success and were ranked among the top eight varsity esports teams in the country in the 2020-21 school year.
The Bottom Line
If you look at today's varsity esports arena, you can find quite a few powerful players there. The colleges we discussed in this article are among them.
These schools are known for having the best esports programs in the country. They all possess the most innovative and high-quality PCs. They hire the best coaches. And their teams actively participate and win in national and international championships. If you are an esports enthusiast and want to take your career to the varsity level, now you have a list of worthy options. All that is left for you to do is to compare the available opportunities and choose what suits you best.