Baldur's Gate 3, the next-generation RPG from Larian Studios presents a world filled with rich narratives, complex decisions, and expansive adventures. As you embark on your adventure through the Forgotten Realms, it's important to equip yourself with the knowledge and strategies that will help you navigate the challenges that lie ahead. In this guide, we'll provide you with all the best tips and tricks to navigate this labyrinth of choices and combat, so that you make the most of your adventure and have a fun time while doing so.
Best Tips and Tricks for Baldur's Gate 3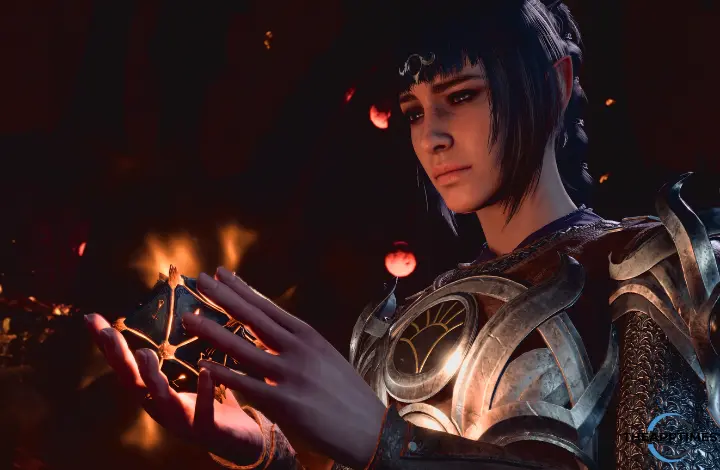 Vulkan or DirectX: Choosing the Right Graphics API
Larian Studios recommends utilizing Vulkan for the best experience in Baldur's Gate 3. However, if you encounter any difficulties with Vulkan, switching to DirectX 11 can serve as an alternative solution.
Efficient Inventory Management
Keep a close eye on your inventory and manage your resources wisely. Sell or discard items you don't need, prioritize essential supplies, and make use of crafting and enchanting systems to enhance your gear.
Send items such as explosive barrels, stackable crates, or locked chests directly to your Camp for easy storage.
Move items between characters' inventories, even during combat, to optimize your party's resources.
Access Waypoints from anywhere to teleport directly to your camp. This will save you time and allow for quick strategic retreats.
Make use of the backpack on the hot bar for better item organization and management.
If you want to adapt to different combat situations efficiently, carry different types of weapons. That's because melee classes often have proficiency in multiple weapon categories.
It's important to spread out your party during combat to minimize damage and maximize strategy. Don't bunch up in one spot, as this makes you vulnerable to area-of-effect attacks.
Make sure to check your weapons and armor for all their nuances. Some weapons may have special abilities or bonuses, and some armor may have penalties to certain skills.
Utilize Hotkeys for Enhanced Gameplay
Familiarize yourself with the variety of hotkeys available in the game, such as using "Alt" to view nearby items, "Shift" for actions related to the hide ability, and "Z" for quicker jumping.
Take advantage of turn-based mode to freeze time. This will allow you to set up attacks or avoid incoming damage strategically.
Harness the Power of Summoning and Mobility
Summon creatures to aid you in combat. You can utilize their unique abilities to gain an advantage.
Make use of mobility abilities that allow characters to move long distances. This will be a key strength in combat scenarios.
Strategic Spellcasting and Actions
Consider the utility spells or damage spells with utility as better options than pure damage. These spells provide more versatile solutions in different encounters.
Utilize the inspect hotkey to understand the mechanics of spells, items, and stats.
The world of Baldur's Gate 3 is vast and filled with hidden treasures, quests, and secrets. Take the time to thoroughly explore each area, interact with NPCs, and investigate every nook and cranny to uncover valuable rewards and storylines.
Tactical Approaches and Resting
Equip torches in the offhand slot to light up dark areas and unlock the offhand bonus attack option.
Rest frequently to bring your party up to full health for every fight. You will then be fully prepared for each encounter.
If a fight becomes too challenging, don't hesitate to run away, reset, and come back at a later time for a fresh attempt.
Baldur's Gate 3 is a challenging game, and you don't want to lose progress due to a mistake or a bug. Make sure to save frequently, especially before important battles or decisions.
Party Composition and Synergies
There are 12 different classes and 11 diverse races available. Build a diverse range of classes and roles in your party. This lets you to make the most of their synergies, maximizing your combat effectiveness.
Consider having a character with high Charisma to avoid combat and unlock unique interactions and rewards.
Exploration, Dialogue, and Relationships
Engage in exploration to unlock new areas, discover valuable loot, and progress through quests.
Build relationships with your companions and other NPCs, with an approval system reflecting their feelings towards your decisions.
Baldur's Gate 3 is a challenging game, and you don't want to lose progress due to a mistake or a bug. Make sure to save frequently, especially before important battles or decisions
Conclusion: An Extraordinary Adventure Awaits
Baldur's Gate 3 offers an extraordinary adventure filled with rich narratives, complex decisions, and expansive adventures. By implementing the essential tips and tricks provided in this guide, you'll be well-equipped to navigate the game's intricate mechanics, optimize your combat strategies, and shape your unique path in the Forgotten Realms.
Baldur's Gate 3 is a game that rewards experimentation and learning from your experiences. Don't be afraid to try new strategies, explore different character builds, and embrace the challenges that come your way.
May your journey through the Forgotten Realms be filled with excitement, discovery, and triumph.