If you had to name one game that is the most difficult and currently trending, the first name that would ideally strike your mind would be "Escape From Tarkov." It ranks high on the list of the most challenging multiplayer games popular today.
"Escape From Tarkov" stands out from many other games in terms of difficulty. However, game lovers are devoted to the sandy and stony realism of the game. While you get caught in a war in a city, your mission is to escape this nightmare situation in any way possible.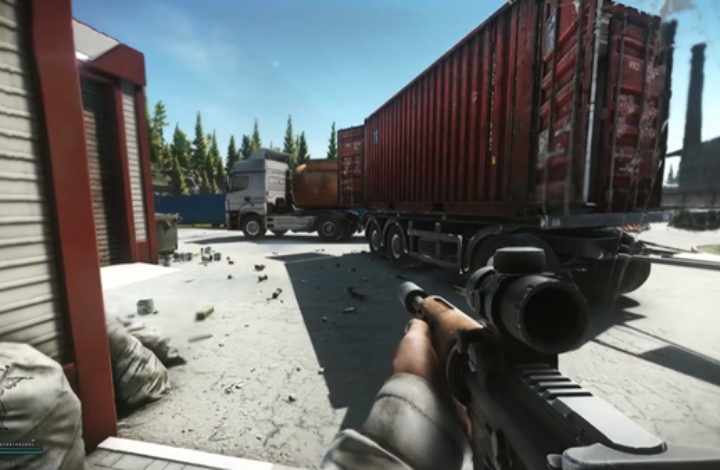 Escape From Tarkov features place-specific damages. For instance, an arm injury will lead to poor aiming power, whereas, the player will slow down with a leg shot. So the game offers a wide range of different gears to collect and get equipped with. The war gear is indeed intricate and bewildering.
In addition, the player gets ample options for weapon customization, just to build the perfect weapon to survive. You need to be smart and calculative to carry out numerous permutations and combinations.
Fascinatingly, the player has to get accustomed to the game's complex mechanics and gunplay all by themselves. You will usually not find an in-depth tutorial to figure things out easily.
Well, don't worry, as it won't feel as daunting as the game initially might seem. And as an advanced player, you may have already figured out many things on your own and gathered enough supplies. You can buy the best undetected EFT cheats to avoid death at any cost.
Escape From Tarkov Tips And Tricks
Here are six valuable tips and tricks for all advanced players who are still trying hard to get more into the underrated Escape From Tarkov game.
Let's find out!
1. Have High Metabolism
Many players often overlook the valuable skill of metabolism. With a high metabolism, the rate at which a player forgets their physical proficiencies gets slowed. On the contrary, a high metabolism increases the effectiveness of drinks and foods. The player will even feel less thirsty and hungry.
Boosting the metabolism isn't a big deal. You can easily raise it by guzzling down drinks and any foods you find along the way.
2. Run Scav raids frequently
You should always aim to carry out Scav raids more often whenever possible. Note that if you enter the raids with a friend, you can escape with free gear.
You can join these AI opponents, the Scavs. The advantage is other Savs won't attack you unless you do. However, you can decide to hit other players. But remember:
You will gain various fancy gears at the end of your survival. It will help you gear up more.
3. Hogs are slaughtered, pigs are fed
You should always keep this pro tip in mind while playing. If you follow it, you can stay alive longer than the players who ignore it.
It undoubtedly feels great when you thrash an enemy with customized gear and ample medicines to loot. In such an instance, control your greed!
Instead, you should wait for a moment to monitor your surroundings. Some players often wait to attack until the right moment to pull down the survivors.
4. Don't explode grenades on you
You carry grenades while battling to throw at or thrash the enemies. So better you follow that only!
You won't probably like to get stuck in a situation where you don't have even a single grenade to throw at your enemy. And it would be even worse if you died with four grenades exploding on you.Thus, make sure to use the grenades you amassed to your advantage when required.
5. Think and Play Tactically
This tip can give you a real bonanza. It will help everyone, from beginners to advanced players of Escape From Tarkov. This highly difficult multiplayer game demands its players to think and play tactically. It will not only improve your skills but also give you a huge advantage over other players in the game.
Escape From Tarkov is different from other fighting games where players can run and shoot, blowing up other players on the way. This game is all about cleverness, strategies, patience, and stealth.
You must always be behind good cover. At least be at an angle that covers you and exposes your enemies better. You must be a tactical shooter to survive more.
6. Use noise to your advantage
Is anyone stalking you? Your noise can come to your advantage in such a condition. Make certain sounds to clear them out.
You can even wait for them to begin rifling through or looting safes. The stalker will be busy with their game of looting. You use this lack of awareness as an advantage to thrash them, achieving an easy kill.
Conclusion
So this list is a great guide for all players of Escape From Tarkov. The above-mentioned tips and tricks will hopefully offer you some help on the way to your gaming success. However, gaming experience varies from one person to another. Just be too calculative while taking each decision or step in this game. This is because Escape From Tarkov is a game of calculation and top-notch strategies.