Smart tags are mighty useful little gadgets. They help you keep track of the many little things that tend to slip your mind while you're busy juggling a ton of things every day. There are many popular smart tag makers in the market that allow you to use the Bluetooth functionality on your mobile to keep track of important stuff. Samsung has joined this list with its newest offering – the Samsung Galaxy SmartTag Bluetooth Tracker. Here's more on the accessory that only works on Samsung Galaxy devices. 
Samsung SmartTag Bluetooth Tracker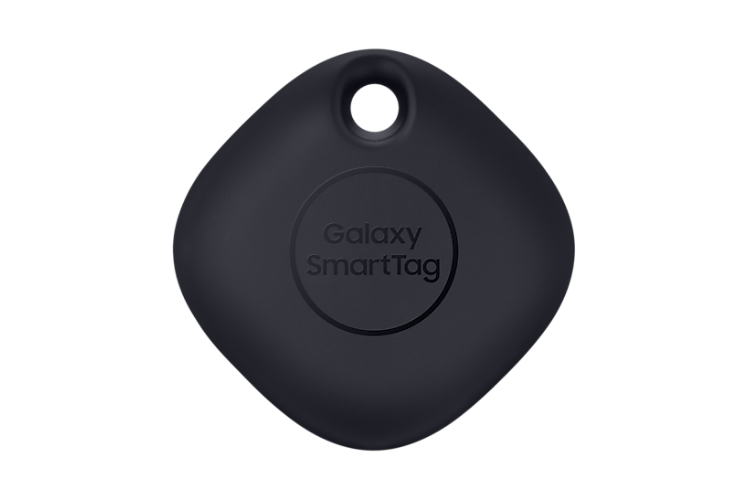 Samsung is launching its newest Galaxy S21 phones and Galaxy Buds Pro devices, and along with it, it latest handy accessory, the Galaxy SmartTag.
This tag can be attached to objects like keys, bags, or even your family pet using a key ring. You'll need to pair it with the Samsung SmartThings app on your Galaxy smartphone to start tracking items.
To find the missing item, you'll need to tap the ring button on your mobile and follow the chime of the ringtone on the tag to find it.
If the missing item is out of Bluetooth range, (SmartTags have a Bluetooth range of 120m ) the Galaxy Find Network can use the scanned data to find it for you privately.
This will then show the last known location of the missing item on a map. The app also has additional locating features such as a "Notify me when it's found" option, Search Nearby, Search and Ring. 
You can easily scroll through a history of where the tag has been to retrace it. The SmartThings Find user data is encrypted and securely protected, so your location and personal information is safe when you lose your device and use the app to search for it.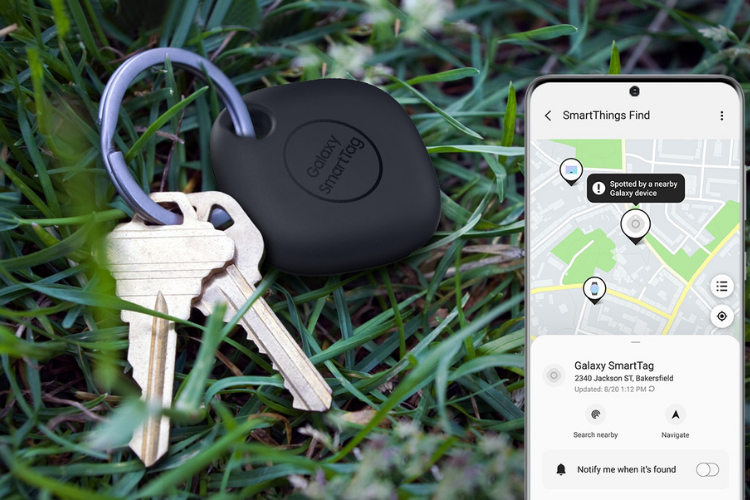 Similarly, it works the other way around as well. The tag comes with a button that can be used to send an alert and help you find your smartphone, if its gone missing.
With SmartTags, you also enjoy the added benefit of controlling various IoT devices with a click of the button. That means you can turn on the lights in your home before you even step inside.
The SmartTag is powered by a CR2032 coin cell battery rated at 220mAh, which should last for up to 280 days before you need to replace the battery.
Galaxy SmartTag Pricing & Availability
SmartTags will be available individually or in packs of 2 in two color variations: Black and Oatmeal.
They are priced at $29.99 for a single piece with a 2-pack costing $49.99. You can pre-order the tag on Amazon now and expect delivery post Jan 29th, 20121.
Note: Samsung has also announced that it will be launching an ultra-wideband (UWB) powered version called the SmartTag+ that will arrive later this year. It is expected to be priced at around $40 a piece.
When you discover the convenience of SmartTags, you'll find plenty of things around your home that you'll want to tag.
Check out the Samsung SmartTag on Amazon