Apple is known for its innovative products, and the AirPods Pro 2 are no exception. With the upcoming software update, Apple is set to introduce five new features that will enhance the listening experience for AirPods Pro 2 users. These features, including Adaptive Audio, Conversation Awareness, Mute or Unmute, Personalized Volume, and Automatic Switching, will take the AirPods Pro 2 to the next level of convenience and functionality. Here's a little more information on these exciting new features.
Exciting New Features Coming to AirPods Pro 2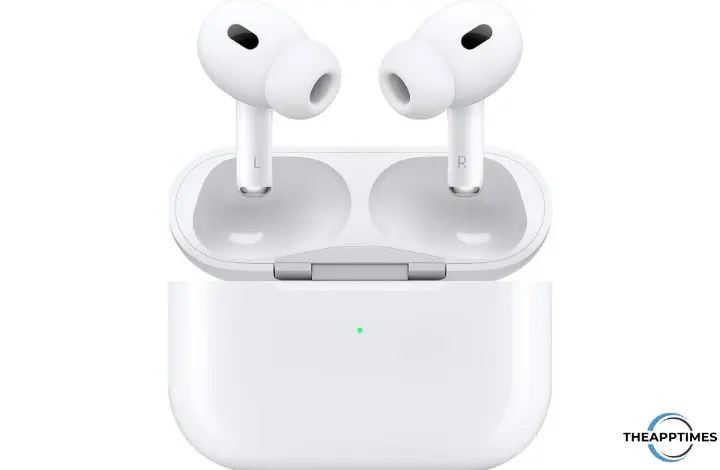 Adaptive Audio: A Blend of Noise Control Modes
One of the standout features of the AirPods Pro 2 is Adaptive Audio. Currently, the AirPods Pro 2 offer three modes of noise control: Noise Cancellation, Transparency, and Off.
However, with Adaptive Audio, Apple is taking noise control to a whole new level. This feature dynamically blends Transparency mode and Active Noise Cancellation based on the user's environment. It thus delivers the best audio experience in any given moment.
Whether you're doing the dishes or vacuuming, the AirPods Pro 2 will seamlessly switch between modes, providing consistent and immersive sound quality.
Conversation Awareness: Stay Connected to the World Around You
AirPods have always been great at letting you tune in and out of the audio world, thanks to features like Auto-Pause. With Conversation Awareness, Apple has taken this concept further.
This feature automatically lowers the volume of your music or podcast and enhances the voices of people speaking in front of you, while reducing background noise behind you.
This means you can have a conversation without having to remove your AirPods. Whether you're in a crowded bar or on a busy street, Conversation Awareness ensures you stay connected to the world around you while enjoying your audio content.
Mute or Unmute: Effortlessly Control Your Calls
For AirPods Pro 2 users who frequently make phone calls, the Mute or Unmute feature will be a game-changer. Instead of fumbling for your phone to mute or unmute yourself during a call, you can simply press the stem of your AirPods Pro 2.
Pressing it once will mute yourself. Pressing it again will unmute you. This convenient feature allows for effortless multitasking and ensures that you never miss a beat during important phone conversations.
Personalized Volume: Tailor-Made Listening Experience
Everyone has their own preferences when it comes to audio volume. With Personalized Volume, the AirPods Pro 2 will learn and adapt to your listening preferences over time.
Using machine learning, the AirPods Pro 2 will understand your environmental conditions and adjust the media experience accordingly.
Whether you're in a noisy coffee shop or a quiet library, the AirPods Pro 2 will fine-tune the volume to provide a personalized and immersive listening experience.
Automatic Switching: Seamlessly Connect to Apple Devices
If you're an Apple user with multiple devices, you'll appreciate the improvements made to Automatic Switching.
This feature allows for seamless switching between Apple devices. With the software update, the connection time between your Apple devices and the AirPods Pro 2 will be significantly faster and more reliable.
This means you can easily switch from listening to a podcast on your iPhone to taking a work call on your Mac without any interruptions or delays.
Additional Information:
The AirPods Pro 2 software update will be available as a free download starting this fall.
The AirPods Pro 2 are priced at $250 and are widely regarded as one of the best wireless earbuds on the market.
Conclusion
The upcoming software update for the AirPods Pro 2 brings a host of exciting new features that will enhance the listening experience for users. From Adaptive Audio to Conversation Awareness, Mute or Unmute, Personalized Volume, and Automatic Switching, these features will provide greater convenience, customization, and connectivity. Whether you're a music lover, a frequent phone call maker, or a multitasker, the AirPods Pro 2 will offer an unparalleled audio experience. Stay tuned for the software update this fall and get ready to elevate your listening game with the AirPods Pro 2.