GarageBand is Apple's innovative music app that lets you create and record your very own music even if you've never laid your hands on a music instrument before! While the app was available earlier on the Mac, it has now made its entry to iOS devices. The iPad version was released in March of 2011 and you can now download GarageBand for iOS devices such as the iPhone and the iPod Touch at the AppStore for $4.99.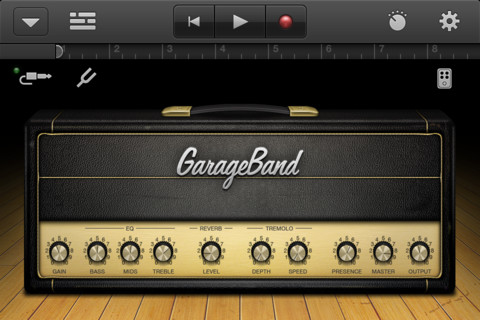 Features of GarageBand for iOS
GarageBand features touch instruments such as drums with 3 acoustic drum kits, electronic drum kits, keyboards with a grand piano, an organ, and a synthesizer and over 70 modern and vintage synthesizer sounds.  Smart instruments features a smart guitar, smart keyboard, smart bass, smart drums, and custom chords.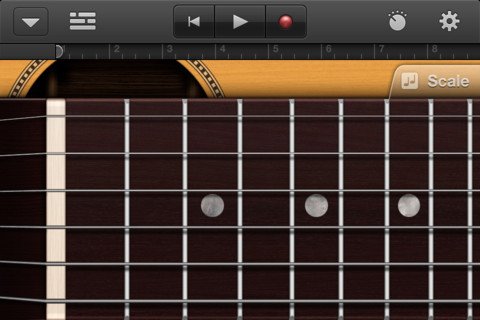 To get started, simply choose your instrument and start playing in real time. You can also adjust the controls on certain instruments to get the right sound and feel for your song. You can swipe the smart guitar chords or select individual notes to create your music. You can even let the smart instruments play pre-recorded pieces of music for you.
GarageBand also includes a powerful 8-track recording studio that can handle your audio recordings. The app has been built using the application used in professional recording studios and the effects of that is evident in the way the app functions.
Once you've created your song, head on over to the recording section and then manage the recording using options in the track layout section. This section also contains over 250 prerecorded loops that you can drag and drop into the song you created. When your recording is complete, you can share it through email or export it to your iTunes library.
GarageBand has an easy-to-use interface and controls with a lot of effort put into helping users without a musical background create great music. Whether you plan a fun musical event at home, or a workplace event, this is definitely an app that can make your musical journey a fun and entertaining one.
Want us to review an iPhone app? Send us the details using the Submit for Review page.