The Google Docs team has recently introduced new features that will help improve the way you find documents, work within the Google Docs environment content, and collaborate with others. Here are 10 Google Doc improvements that will help you organize and work more effectively in Google docs.
10 Google Doc Improvements to Increase Productivity
1. Star Important Documents
You can now star important documents or documents that you need to follow up. Simply click the Star while creating or editing the document and you can retrieve it later from the documents list. However, you might have to wait a bit to use this feature in drawings and spreadsheet.
2. Justify Button Enabled on Toolbar
You can now access the justify option from the toolbar itself, instead of using the menu option.

3. Automatic Name Inclusion in Sharing Invitations
When you share a document with others, all new collaborators are now included on the email thread. This will eliminate multiple email threads related to a single doc.

4. Improved Copy and Paste Functionality
If you need to copy and paste content from the web to your Google documents, the Web Clipboard extension allows you to save the copied content in an online clipboard and access it across multiple browsers.
5. Organizational Improvements
The More options drop-down list allows you to filter the documents you need by visibility and ownership. You can also view all your files from one central location by selecting the Home view. Additionally, folders have been replaced by Collections, which works much like Gmail labels. No matter in which folder your files are stored, you can access them in collections. An added plus is that collections can be shared and stored hierarchically.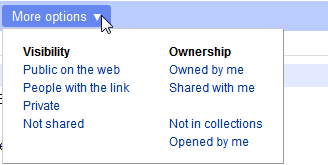 6. Preview Pane Functionality
The Preview pane on the right side of the document list allows you to view a thumbnail of the contents of the document, the date when it was last viewed and modified, the collections, sharing and version information. You can now get important information without even opening the document.
7. Selecting Multiple Files
The checkboxes which were available in the previous version has been shelved and selecting one or more documents can now be done using the Shift click functionality.
8. Images Slider Preview
You can view all the images stored in your images library by clicking the magnifying glass within the image and viewing all images in a full screen slide-show viewer.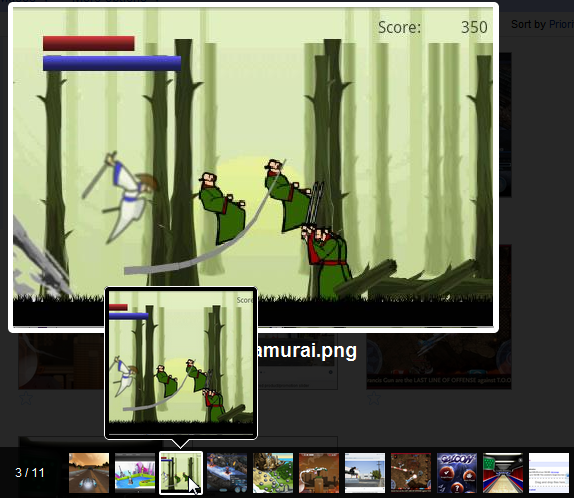 9. Upload and View Videos
You can upload and view videos in Google Docs in the newly launched video player.
10. Save PDF Files to Google Docs Directly While Browsing
You can also upload and save PDF files you found online while browsing, directly to Google Docs.
Google has constantly been trying to improve its services to its users and while some changes may be welcomed, others may not. If you are a regular user of Google Docs, let us know if these features will benefit you by helping improve your productivity.