When your iPhone is not in use, an iPhone Charging Dock comes in handy. Not only does it have a nice home to stay when its not in your hands or your pocket, it also makes sure your device is charged up and ready for use the next time you pick it up, syncs to your computer (when connected) or lets you connect to speakers or a stereo to play music and podcasts from your iPhone. Whether you want one for yourself or to gift someone special, here are a few gorgeous iPhone charging docks, you'll love to pick up.
Gorgeous iPhone Charging Docks You'll Love
G.U.S. Eco-Friendly Bamboo Multi-Device Charging Station and Dock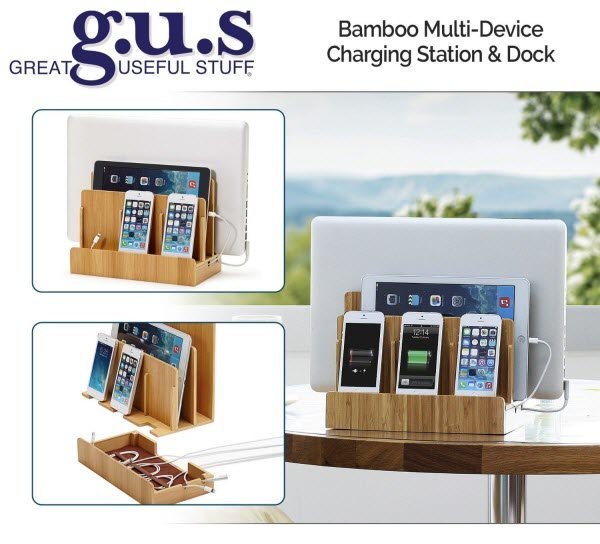 If you own more than one Apple device, the Bamboo Multi-Device Charging Station and dock is an ideal accessory to pick up. It has room for a laptop, tablet and up to 3 other mobile devices like smartphones or portable gaming devices. The bottom of the station has a hidden area for storing wires, which often end up being the biggest pain points of tech devices when it comes to organization. Thankfully,this hidden area should take care of it.
This iPhone charging dock is made from 100% eco-friendly bamboo with a great finish that would look good on any desk. The Exterior Dimensions are 10″ L x 9″ H x 5.22″ D;  and vertical slots measure 1.25″ wide. Cord Concealing Base Dimensions 10″ L x 1″ H x 5.22″. All Charging Stations are available with or without USB Power Supply. Price: $39.99
Check out the Bamboo Multi-Device Charging Station and Dock on Amazon
iVAPO 2 in 1 Charging Dock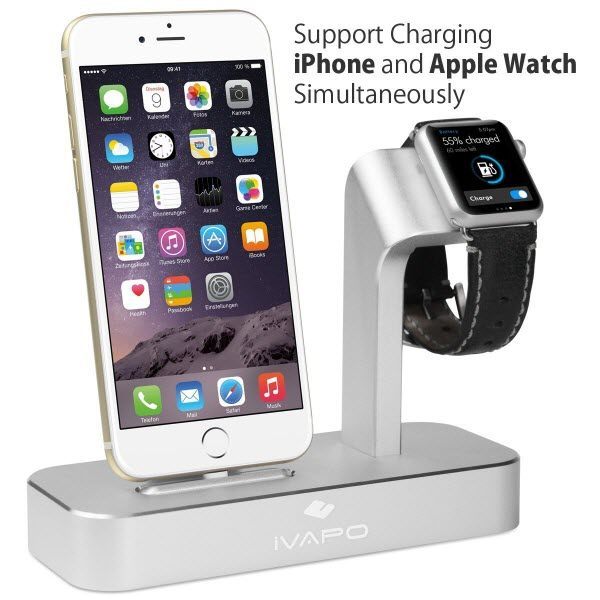 iVAPO's 2 in 1 charging dock is a beauty that has room to charge your Apple Watch as well as your iPhone. It has a finely crafted aluminum body accompanied by a rubber mat at the bottom to ensure stability. The device has angular cut outs that allows it to support the devices and view them comfortably, especially if you want to Facetime on your iPhone while docked. The device also has a concealed channel for storing the cable. Price: $34.99
Check out iVAPO 2 in 1 Charging Dock on Amazon
J-Cobs Piston Dock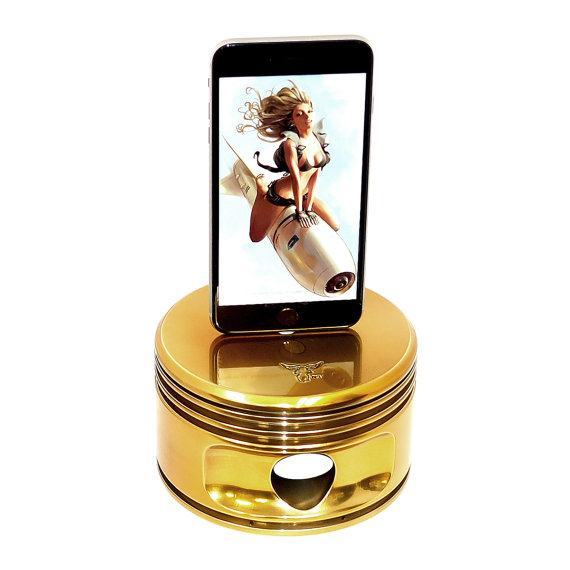 This is an industrial modern art Piston Dock created using a 1940's WWII Jacobs R-755 (or often called the L-4) radial engine piston and high polished by hand to a mirror finish. This limited edition docking station is plated with custom 24kt gold color to give it its shiny gold appearance. It measures 5 inches in diameter X 3 Inches high and comes with Apple Lightning USB Cord and marked with Flying Monkey Stamp.
Check out J-Cobs Piston Dock on Etsy
Gravitas Henge Dock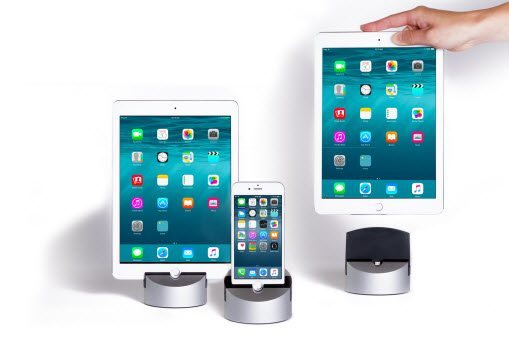 If you love the adage small is beautiful, then you'll love the Gravitas Henge Dock, which is a tiny, yet solid dock about 3.5 inches in diameter and 2.5 pounds heavy. It comes with a swappable insert that can accommodate the latest iPhones or even an iPad Air or Mini and should a new iPhone come out, you can pick up a new insert and continue using it. It also comes with a USB port for charging and syncing and an audio line out so you can plug in speakers if you want to. The ones on Amazon do not ship with inserts for the 6S/6S Plus so check specs before you buy from them. Price: $69
Check out the Gravitas Henge Dock at Henge
iLuv Aud 3 Apple Lightning Speaker Dock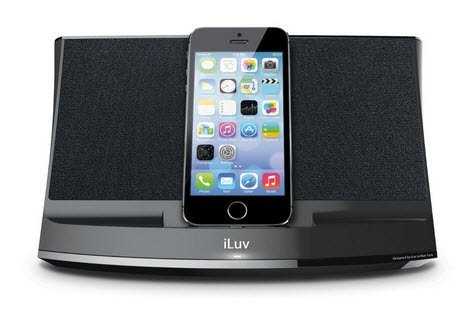 The iLuv Aud 3 Apple Lightning Speaker Dock is a sleek stylish dock that is equipped with high fidelity speakers and a passive bass radiator so you can enjoy listening to all your favorite songs LOUD while charging your phone. It is compatible with the iPhone 6/5/5S/5C, offers full digital sound and on board volume controls for convenience. Price: $49.99
Check out the iLuv Aud 3 Apple Lightning Speaker Dock
Do you own a fancy looking iPhone charging dock? We'd love to hear your thoughts on them and which ones you fancy.