The advent of digital camera has made photography easier. Using efficient features of these cameras, we can click perfect photos all by ourselves. Moreover, the memory card used in digital cameras has the capacity to store hundreds of photos and even lets us view these images soon after clicking them. We can transfer the clicked photos (that are stored on the memory card of camera) to our computers by attaching the camera card to it and even delete the unwanted ones. Apart from this, we can reuse the digital camera memory cards by deleting all the photos or formatting the card after transferring the images to our computer.
Problems that cause loss of image files from memory card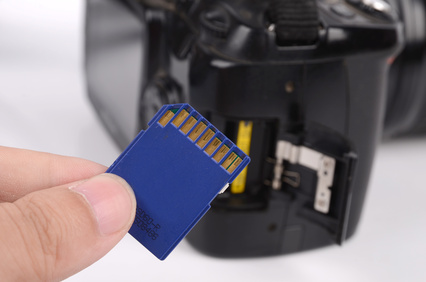 Sometimes, problems surface when deletion or loss of photos occurs before making their backups. Just like any other data storage media (such as computer hard disk or a pen drive), memory card users also face data loss issues. Some of the commonly seen problems that cause loss of invaluable image files from memory card are:
Accidental Deletion of Photos
Majority of digital camera users come across this problem. Sometimes, while viewing images on their camera, they unknowingly press delete button. In other cases, photo loss occurs while transferring the photos to a computer, and then accidentally selecting the option for deleting the image files.
Memory Card Corruption
Another prominent reason responsible for the loss of photos is corruption of the memory card. Several causes are there that cause memory card corruption. Some of them are virus infection, using the camera in low battery mode, and taking the card out of the camera without switching the camera off.
Unwanted Formatting of the Camera Card
The very first reason of unwanted formatting of memory card is virus infection. Sometimes, these virus programs start deleting photos. But many times, it corrupts the card, and hence makes the card inaccessible. In order to get rid of these viruses, one needs to format the card. Generally, this causes unplanned formatting of the card that results in loss of all the photos stored on the card.
Possible Fixes to Work around above Mentioned Memory Card Problems
The best way to restore the lost photos is using a previously taken backup. However, in the unavailability of a backup, use of a professional digital image recovery software is the only possible remedy. Professional image recovery software recovers lost, deleted, or formatted image files. They support almost all kinds of memory cards and can recover the photos of various image file formats. The benefit of an efficient image recovery tool is it not only recovers photos, but supports recovery of videos, audios, and music files.
Precautions to Prevent Photo Loss
Therefore, we can recover our photos with the help of a professional photo recovery tool. However, if we observe some precautions while working with our digital camera and memory card, then we can prevent photo loss in the first place. Some of the precautions to avoid photo loss are:
Generally, it is seen that most of us use a single memory card in multiple cameras, which is not recommended. Every memory card is formatted according to the digital camera in which it is being used. Therefore, using that card in more than one device can corrupt its file system and cause inaccessibility of all the stored photos. Therefore, it is suggested to not to use single memory card in multiple cameras.
Improper ejection of the memory card is another prominent reason responsible for its corruption. We often remove the card from our camera soon after clicking an image, or remove it from computer without stopping the ongoing transfer process. It is recommended to eject the memory card properly from the camera or the computer only after completion of the ongoing read/write processes.
If you have taken the backup of your image files stored on the card and want to empty the card in order to use it again, prefer formatting rather than deleting images.
Many times, we ignore the 'Low Battery' indication of our camera, and hence keep on clicking the photos until the camera dies. This again can corrupt the card used in your camera, therefore it is a good practice to replace or recharge the batteries as soon as you get low battery indication on your camera.
Many of us fill our camera card to its maximum limit, however it is not recommended. For smooth and error free working, it is suggested to leave space for some extra shots on the card.
One of the best practices to avoid photo loss is use of multiple small capacity cards instead of a big one. This prevents you largely from loss of your photos whenever a card gets corrupt or encounters data loss due to accidental deletion or formatting.
Using good quality memory card and card reader is another effective way to avoid photo loss.
Do not keep your photos on memory card for long. It is good practice to transfer photos to computer soon after clicking them.
By following the above mentioned guidelines, you can restore lost digital images. Moreover, by observing the above precautions, you can prevent photo loss.