Kids love Christmas! There's no school, there are all those yummy Christmas treats you can eat for days and lots of fun in the snow. But the highlight of their day has got to be the time when everyone gathers around the Christmas tree to open up presents. If you are thinking about what to get your kids for Christmas this year, check out our selection of the best gifts for kids you can consider.
Best Gifts for Kids Christmas 2022
Flying Orb Ball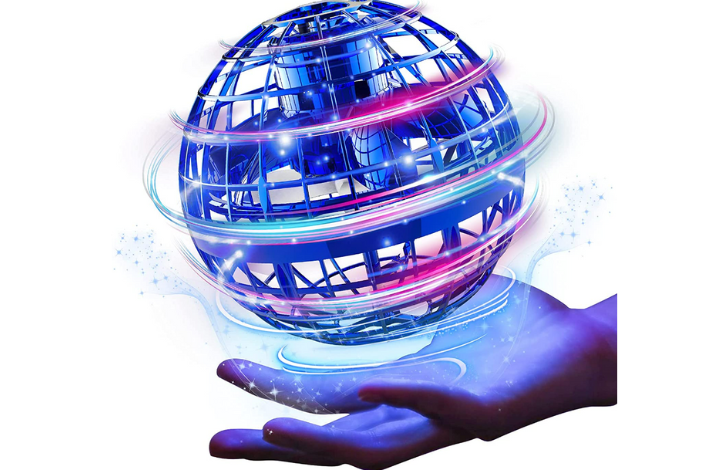 If you're looking for a fun entertainment gadget for your child, the Flying Orb Ball is a great gift idea. This floating orb lights up with three different color LED lights. It also acts like a boomerang by flying back to you when you toss it.
It has a number of flight modes to keep the kids creatively engaged. A safety mechanism in the ball ensures that it automatically stops if it hits the wall or collides with other objects.
The ball supports USB fast charging and can be fully charged in 25 minutes. This cool gift is suitable for children over 6 years old and over.
Price: $32 Buy on Amazon
Hive- A Game Crawling with Possibilities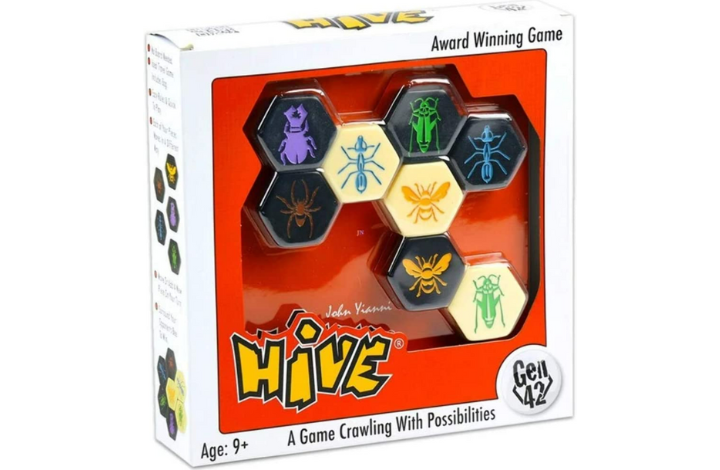 Hive is a fun 2 player game that builds strategy skills using tiles representing 5 different insects. The game's objective is to surround your opponent's queen bee while blocking your opponents from doing the same. Each insect has a unique way of moving, resembling the movement of the insect depicted on the tile.
Hive is a highly popular game right now having a 4.8 star rating on Amazon and is certainly a great gifting choice for anyone who loves a good board game.
Price: $40 Buy on Amazon
Raccoon Tycoon – Gateway Strategy Board Game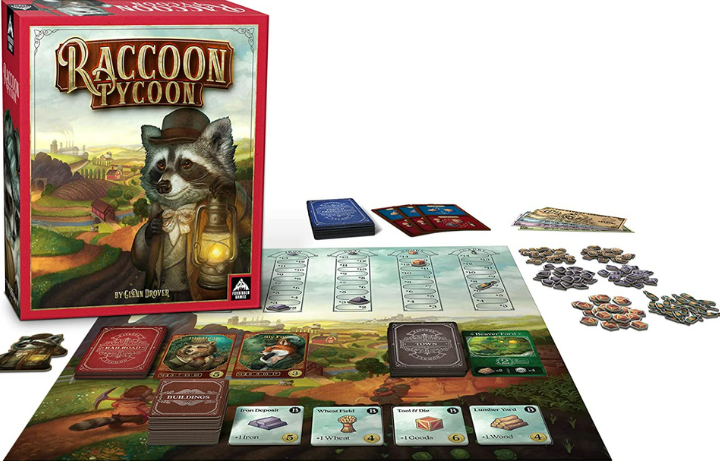 Raccoon Tycoon is yet another fun, addictive strategy board game that you can enjoy playing with friends and family at gatherings. In the game, players purchase railroad cards, town cards and building tiles in a bid to become the most successful tycoon in Astoria.
The game has limitless re-playability, allowing you to play the game again and again as no two games will be alike. It comes with 40 beautiful cards with deluxe watercolor paintings, 27 tiles and the gameboard.
The game with a 4.7 rating on Amazon has great appeal to both kids and adults and is a great gift option for anyone who loves to play board games.
Price: $24 Buy on Amazon
Trekking The National Parks: The Board Game for National Park Lovers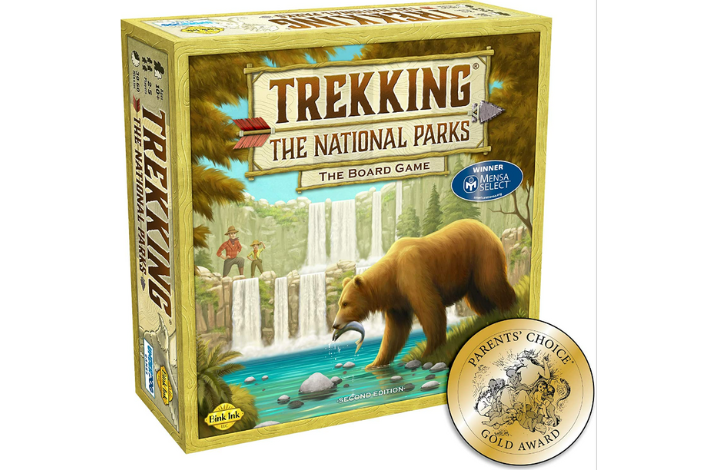 This board game is a multi-award winning game with a 4.7 star rating on Amazon. The game was created by National Parks enthusiasts who travelled to every single national park before building the game.
In the game, players get to experience U.S. National Parks in a fun and competitive way. The game can be played by up to 6 people who must compete in a cross country race to visit the National Parks and collect the most points. Players can move across the map and claim valuable park cards by collecting colored trek cards. There are bonus points to be earned and tactical decisions to be made and its all great fun for anyone who loves the great outdoors and wishes to learn about the parks in the U.S. This is another great choice of gift for kids aged 8 and up.
Price: $50 Buy at Amazon
LEGO DUPLO Town Santa's Gingerbread House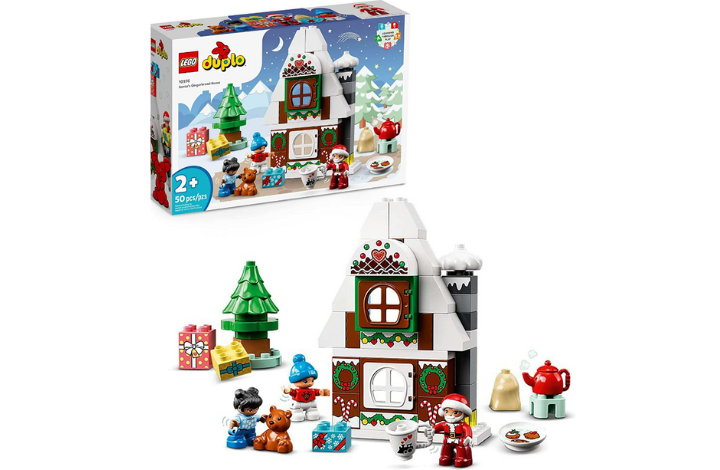 If you have a pre-schooler in the family, Santa's Gingerbread House would make for a lovely LEGO gift. The festively decorated Gingerbread House comes with a chair, tree, gifts, a teddy bear, a teapot, cakes for Santa and much more. It's a cool gift to play with your toddler while sharing fun stories about Santa Claus.
Price: $35 Buy on Amazon
Xbox Game Pass Ultimate: 3 Month Membership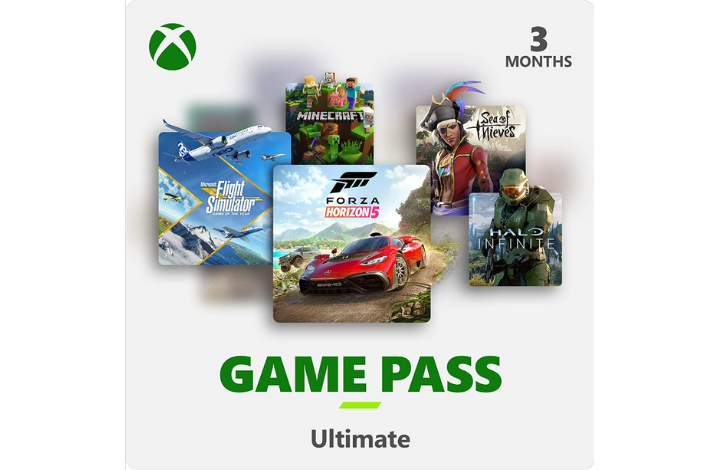 For the Xbox gamer in your family, a 3 month game pass would make for a great gifting option. The Ultimate pass comes with online multiplayer and hundreds of high-quality games to play with friends. Players will have access to new games like Starfield, iconic franchises like Halo, indie games and more. New games are also continually added so there's always something new to play.
This pass also gets you member discounts on select games in the Xbox Game Pass library and related game add-ons.
Price: $42 Buy on Amazon
PlayStation Store Gift Card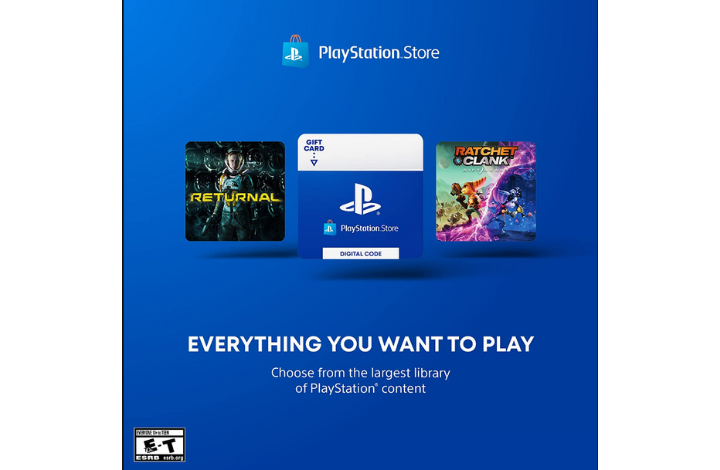 For anyone with a Playstation, a PS store gift card is a good gifting option. You can choose from thousands of games, add-ons, subscriptions, pre-order games and get exclusive deals on top games.
You can also download games remotely and add them to your library to play from anywhere.
Price: $50 Buy on Amazon
If you are thinking about gifting books for your kids, check out our post on the Best Gifts for Book Lovers in your family, where we have a few recommendations.