Facebook is that one place where we all share everything about our life – from a normal weekend dinner to a family vacation and our own wedding. We simply cannot resist documenting every minute detail of our life on the popular social media platform through photos. But have you ever wondered what happens to your Facebook photos should they go missing?
We share so many pictures on Facebook that taking a backup of it doesn't even cross our mind. Somewhere it has become embedded in our mind that once a picture goes up on Facebook, it's always going to be there. But that's not really true. What if your favorite picture on Facebook gets deleted and you do not even have a backup of it?
You don't just lose all your likes and comments but you also lose your precious pictures. Now, Facebook saves all the pictures you upload on its cloud server and even after you delete a picture, it doesn't get deleted from the Facebook Server instantly. In fact, according to a news story that was released back 2012, deleted photos on Facebook Server stay as long as for 3 years.
How To Recover Deleted Photos on Facebook

To recover deleted photos on Facebook, you don't need any third party software. You can do it all through your Facebook account. As we mentioned, all your deleted data, stays on the website's server even though you cannot see it on your Facebook Timeline.
Facebook has an archive folder for each user where it stores all the data that you ever shared or uploaded on Facebook. This does not just include your Facebook photos, but also your deleted messages, videos and even the bio you filled on your Facebook profile.
The trouble is that this data is available only as a single archive folder. You cannot retrieve each deleted photo separately. That means, after you download your archive, you have to scan through all the data to find the one that was deleted.
Since the archive folder has all of your data in it, it is going to be pretty huge file. Facebook will take its time to prepare the folder for download and will send you an email with the download link when it is ready.
Once you receive the email notification you can click the green button to download the file. You can then extract its contents and find all your photos inside a folder called Photos. All the photos will be arranged in albums, making your search a lot easier.
The downside to this method of locating your Facebook photos is that they won't be of the same quality as the original photos you uploaded. This is because Facebook lowers the quality of all the photos so that they can be viewed even when your Internet speed is low.
Still, if you desperately need to recover deleted photos on Facebook, here's what you can do:
1.  Login to your Facebook account.
2.  Go into your Facebook account settings. To do that, click on the small downward button on the top right corner of the blue bar. From the dropdown list, select Settings.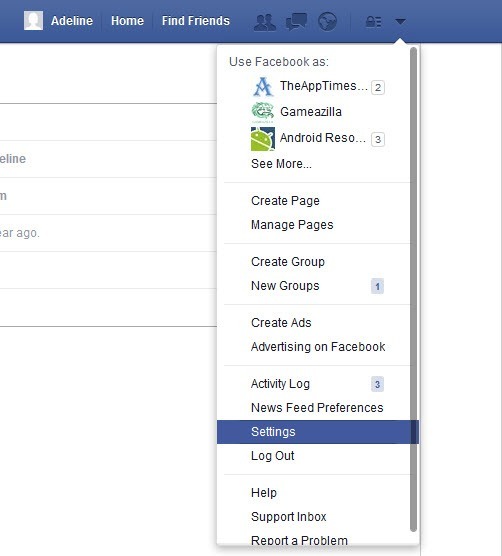 3.  On the General Settings page, click Download a copy of your Facebook Data.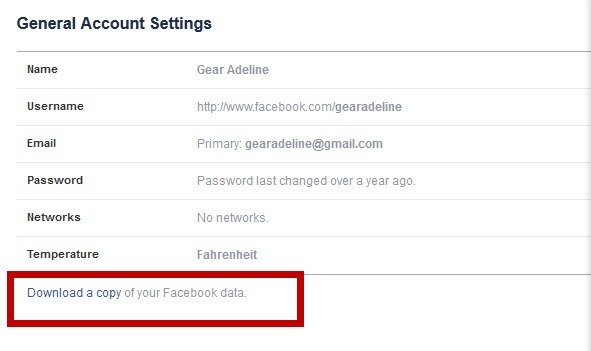 4.  You will see a green Start My Archive button.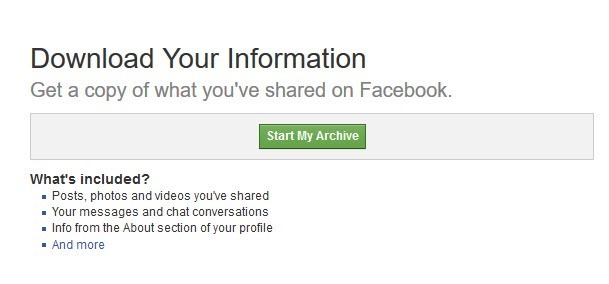 5.  Click on it, enter your Facebook password if requested and then click the Start my Archive button on the pop-up that follows.

6. Facebook will inform you that it will send an email when the file is ready for download. Click Okay.
7. Once its ready, you will receive an email with a link to your download folder. Click on it.
8.  On the new page, you will see the same green button but with "Download My Archive" on it. Click on the button and your download will start.
9.  The folder will be in a zip format. Unzip it and extract its contents to another folder. Open the folder and look for the Photos folder. This is where you will find all the pictures you uploaded on Facebook.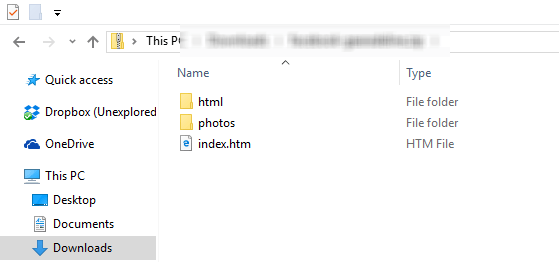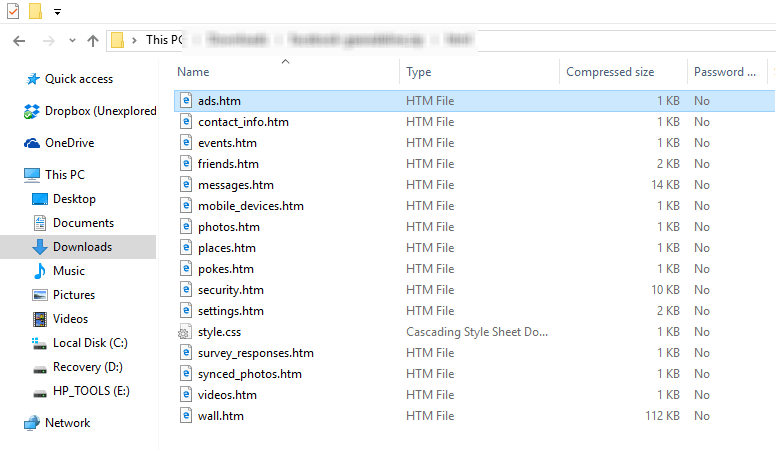 Still Cannot Find your Facebook Photos ?
If you still cannot restore deleted photos from Facebook and do not have any backup, then the best possible solution is to download a third party software such as http://www.stellarinfo.com/digital-media-recovery.php , which will scan through your all respective storage media and recover photos, wherever they were saved before being uploaded to Facebook.
Stellar Phoenix Photo Recovery is available as a free download and you can preview all your images before recovery, so you have a much better chance of finding that lost photo. The entire process is extremely easy and it will not take you more than five minutes to retrieve your deleted photos. You can also find other cool offers on Stella Recovery for Jan 2018 here.
This post was contributed by Sumona, a technical blogger and writer. She has over 1 year experience in Photo Recovery technology. On her free time she writes about technical tips and tutorials.