For those of us that were born in the 80's we've all come across using a laser printer at some point in our lives, whether it be at home or work. There have been a few different types of printer over the years including the ever lasting dot matrix printer to the super speedy memjet inkjet printer, but what makes the most popular type of office printer, the Laser Printer, tick? This post attempts to answer the question How does a laser printer work by explaining the workings of its various components.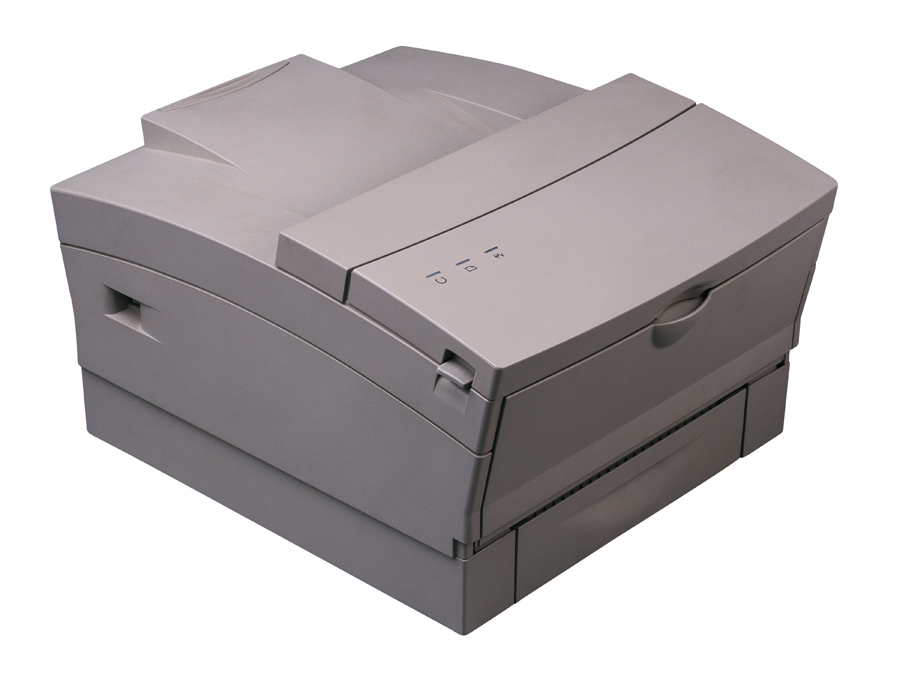 How Does a Laser Printer Work
Laser printers unlike any other printers use electric, heat and a special powder called toner to create an image onto paper. There are 3 main components that make a Laser printer tick:
A Toner Cartridge
A Drum Unit
A Fuser Unit
Toner Cartridge
So what is a toner cartridge? Well a toner cartridge contains tiny particles of powder called "toner" which get distributed to create images and text on paper. Some laser printers print in color and use four different toner cartridges:
Black
Cyan
Magenta
Yellow
A color laser printer can mix these colors to make pretty much any color you'll ever need!
So what's so special about this powder? Well the "toner" contains tiny plastic components that get electrically charged, once charged the "toner" is then attracted to a drum unit.
There are two types of toner cartridges these are OEM and compatible.
OEM stands for Original Equipment Manufacturer, these cartridges are made by the same manufacturer that has made your printer.
A compatible cartridge is a non recycled, new cartridge that has been made by a third-party manufacturer. These cartridges are usually cheaper to buy than the OEM counterpart.
Laser printers will tell you when you need to replace the toner cartridges, which are usually every few thousand pages depending on the "page yield" of the cartridge.
Drum Unit
So what is a drum unit? The drum unit is one of, if not, the most influential part of a laser printer. The drum unit transfers the toner and distributes it on the page.
The drum unit does this again by receiving an electrical current which gets sketched, as the image you wish to print, by the laser. Now that the drum unit carries an electrical charge it can attract the oppositely charged toner particles.
The drum unit goes through a lot of wear and tear, especially as the laser sketches a new image for every print, and will almost certainly need replacing from time to time. The tell tale signs of a drum nearing the end of its life cycle are:
Leaving spots or lines of colour down your page.
Drum units will have a longer life cycle than that of a toner cartridge and they can last anything up to 100,000 pages. Some printer manufacturers produce an "all in one" cartridge which combines the toner cartridge and drum unit into one consumable.
Again you can get either OEM or compatible drum units for a laser printer.
Fuser Unit
A fuser unit "melts" or "fuses" toner powder to the paper using a pair of heated roller reaching temperatures of up to 200 Celsius.
The fuser unit does this by using heat and pressure. Once the toner powder is on the paper it gets pulled through the fuser unit melting the toner into the fibers of the paper.
The fuser unit like the drum unit may need to be replaced in some laser printers due to wear and tear. However most printers will let you know when your fuser unit needs to be replaced.
Now you know how a laser printer works, so the next time you're queuing up to use the office printer you have something to talk about.
About the Author
Jon Hartley is the Product development specialist at NetGiant Ltd, one of the UK's major suppliers of Laser Printers. He's a big fan of sports and technology.