Finding an address on Google Maps and sharing them with others should be easy. Only problem is not all locations in the world have a proper address to look up. Often its the local area knowledge that helps you find a location. This is especially the case in third world countries. Thankfully, Google is now making it possible for you to find any location in the world using Open Location Code otherwise called as a plus codes. In this post, we'll show you how to add a plus code in Google Maps to identify your location and share it with others.
Plus Codes are a geocode system that makes it possible to identify any location on Earth. They are also designed in an easy-to-use manner when compared to the traditional method of using latitude and longitudinal coordinates to identify locations. Plus Codes are a new feature in Google Maps so make sure you have updated your app to the latest version before you attempt to get a plus code.
A Plus code can be recognized by the fact that it has about 6 or 7 letters or numbers and includes the name of the town or city.
How to Add a Plus Code in Google Maps
1. Open Google Maps and navigate to the location for which you want to get a Plus Code.
2. Tap and hold on a location to drop a pin. Once the pin is added, a tiny panel will appear at the bottom of the screen. Tap the panel to expand it.
3. You can identify the plus code by its alphanumeric coding in the detailed panel view. It is usually 6-7 letters long and may have the name of a city or town appended to it at the end. If a plus code does not include town or city info, it will have an area code appended to the beginning of the code
In this example, I've dropped a pin in a remote location in Alaska, somewhere near Yukon-Koyukuk. On long pressing the location, a pin was added and a Dropped pin panel activated.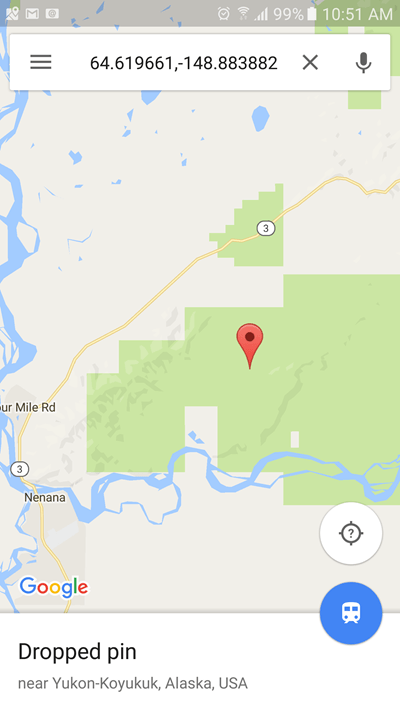 Expanding the pin displayed more information about the location including the Plus code. In this case the Plus code is 93PH J498+VC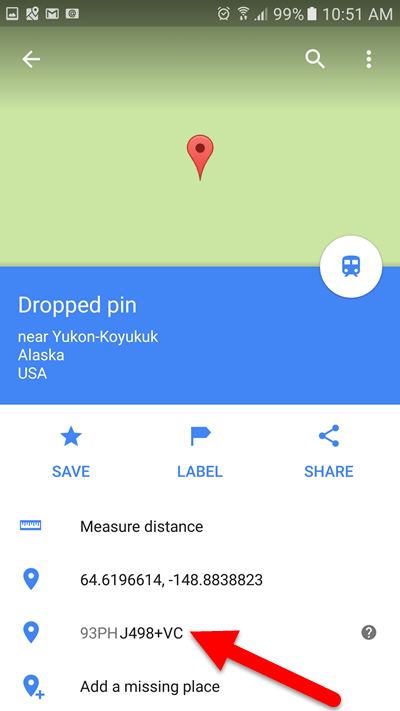 To share the code with your contacts, long press the code. This will copy it to your clipboard. Now you can share this information with anyone via chat, email, or note it down and add it to your website, brochure or business card.
How to Find a Place in Google Maps Using Plus Codes
When you have the plus code for a place, you can easily find it in Google Maps.
1. Open Google Maps.
2. At the top of the app screen, tap the Search box and paste the plus code. You can use a plus code without a town or city information as well.
The exact location of the place you dropped the pin on is now indicated on the map.
Plus codes are very useful to find any location in the world. All the locations in the world are not yet covered in Google Maps, but it is sure to get more comprehensive in the coming days.
Why don't you give it a try and let us know if you found the feature useful.