In the digital age, it's common knowledge that you need to have a substantial audience if you want your business to grow in the digital age. Brand visibility is essential for promoting products and services, as well as for building a good reputation.
There are many ways to increase your audience reach, but some methods are more effective than others. So, which ones will help you get more visitors? Here are 5 hacks that will help boost visitors on your page and increase online visibility.
5 Hacks That Will Increase Your Audience Reach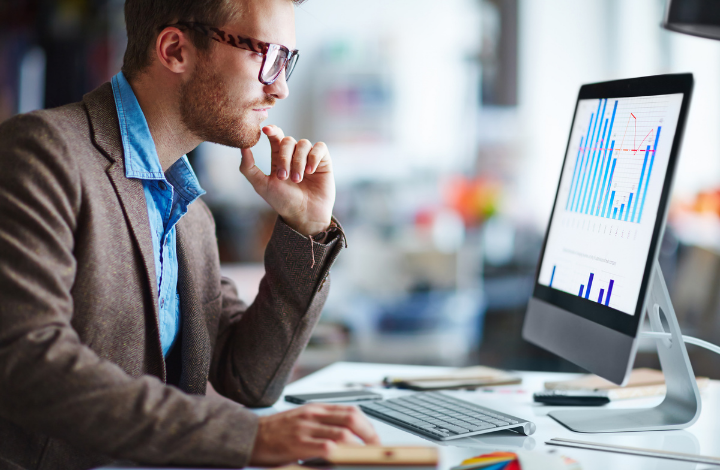 Make sure that your page is flexible
Your page should be well-designed to make it easy for users to navigate. If your website is challenging to use, people will likely leave it without ever looking at what you have to offer. In addition, your page should be optimized for various devices so that people can access it wherever and whenever they want.
A dynamic design is key in this day and age. It allows users to have a positive experience on your site, encouraging them to come back. If you want to know what a responsive page is, it's easy to find a dynamic website example from several sources on the internet.
Many web design companies offer services to help you make your page more flexible. It's worth investigating what they can do for you and your business. This way, you can ensure that more people will enjoy browsing through your site, and you can boost your audience reach significantly.
Generate content regularly
If you want to maintain a high level of traffic on your site, you need to generate new content regularly. People are always looking for fresh and relevant information, so they'll keep coming back for more if you can provide it.
Content doesn't just mean articles or blog posts, either. You can also create videos, infographics, podcasts, and more. The sky's the limit when it comes to content, so get creative and experiment with different media types to find out what works best for you and your audience.
However, it would help to be mindful of your content's quality. It's better to generate a smaller amount of high-quality content than to churn out many low-quality pieces. If you focus on quality, your audience will be more likely to engage with what you have to say and share your content with others, which will help increase your reach even further.
In that case, finding the right balance is crucial. Make sure that you're regularly creating new content and take the time to ensure that what you're putting out is of a high standard. Doing so will help you attract new visitors and keep those you already have.
Make sure your site is visible
Your site won't do you any good if people can't find it. That's why it's essential to make sure that your site is visible in search engine results. You can optimize your web page for specific keywords that people are likely to search for. In addition, you should also make sure that your page is getting linked to other sites. You can do this through guest blogging or leaving comments on other blogs and forums. If you can get your brand in front of people's eyes, you'll be more likely to increase your audience reach.
Use social media
Social media is a powerful tool to help you reach a larger audience. If you're not already using social media for your business, now is the time to start. Create profiles on various platforms and make sure to post regularly.
When you post on social media, use hashtags and tag other users. It will help you reach a larger audience and get your content in front of more people. In addition, you should also try to engage with your audience as much as possible. Ask questions, start conversations, and respond to comments. The more you interact with your followers, the more likely they will stick around and keep coming back for more.
Paid advertising
If you want to reach a larger audience quickly, paid advertising is the way to go. You can use various platforms, such as Google AdWords, Facebook Ads, and Twitter Ads.
With paid advertising, you can target specific demographics and interests. This way, you can ensure that your ads get seen by people who are more likely to be interested in what you say. As a result, you'll be more likely to boost your audience reach and achieve your desired results.
If you want to increase your audience reach, there are several things you can do. You can improve your site navigation, generate new content regularly, make sure your site is visible in search engine results, use social media platforms to promote your content, and run paid advertising campaigns. By using these strategies, you'll be able to attract more visitors to your business and boost your audience reach.