Have you come across a situation where a file or folder on your Windows PC did not get deleted on pressing the Delete key? If so, here's a quick and simple solution to deal with this situation and delete a file that refuses to get deleted.
How to Delete a File That Refuses to Get Deleted
Take a look at the image below. This folder, which clearly has a footprint on my desktop refuses to get deleted when I hit the Delete key. Try again doesn't make a difference and restarting the computer and deleting the folder is equally fruitless.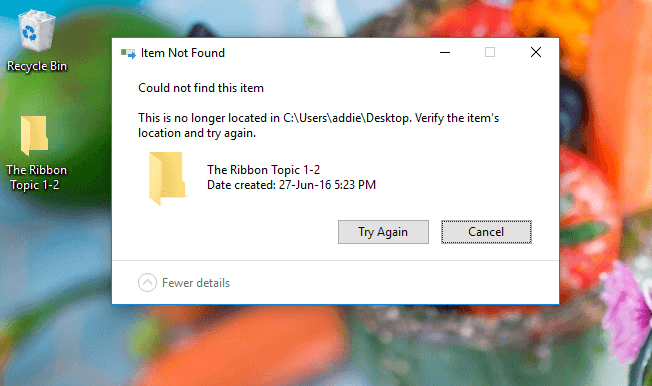 I've been told to enter some instructions in the Command Prompt window to get rid of the folder, but I find that too tedious to do. So here's a much more simpler solution I discovered. In involves using the archive tool WinRAR.
1. If you haven't got a copy of WinRAR, you can download an evaluation copy for this purpose and install it.
2. Once installed, you need to head over to the file or folder that is refusing to get deleted and right-click the item.
3. In the right-click context menu, select Add to archive.
4. In the Archive name and parameters dialog box that opens up, select Delete files after archiving and click OK.
5. The file that refused to get deleted will be deleted and in its place, you'll see a zipped file. Click and delete the file.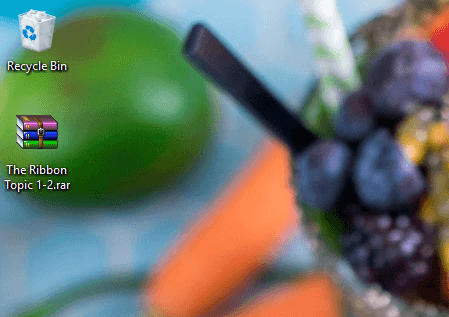 Both files are now deleted.
This simple step should help you get rid of stubborn files that refuse to go away sometimes. Hope this tutorial helped you get rid of the problem easily.
Please note that WinRAR is not a free application, but is tremendously useful and should you find value in it, consider purchasing a licensed copy for your needs.
If you found this tutorial useful, be sure to visit our archives section for more tips, tricks, and how to articles.