One of the annoying things about apps that we download from the App Store is granting app permissions. Often these permissions can come in the way of a good user experience. One such permission is the granting of accessing to location services. Most often these location based permissions are used in serving regional advertisements, which may slow down or phone or guzzle mobile data. If you own an iPhone and wish to be rid of location based ads, you can tweak your phone settings to be rid of it. Let's check out how you can disable location based ads on iPhone. This should work much the same on your iPad as well.
How to Disable Location Based Ads on iPhone
1. Go to Settings.
2. Scroll down and tap Privacy.
3. In the next screen, tap Location Services.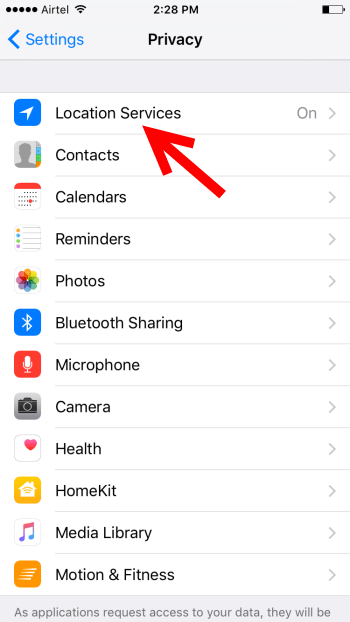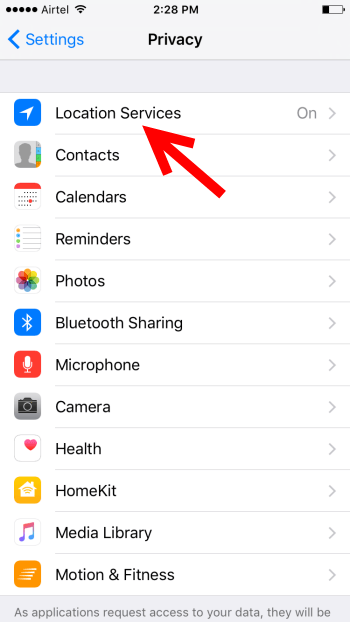 4. In the Location Services screen, scroll down and tap System Services.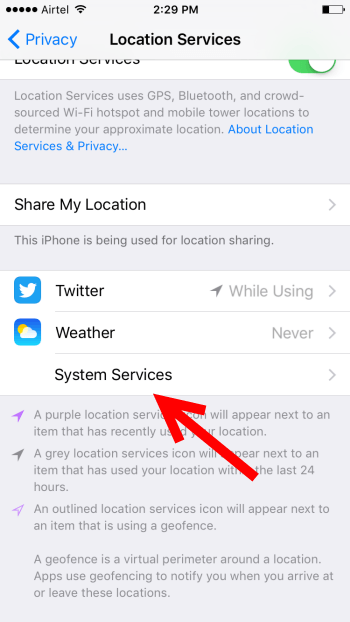 5. In the next screen, toggle Location-Based iAds option OFF.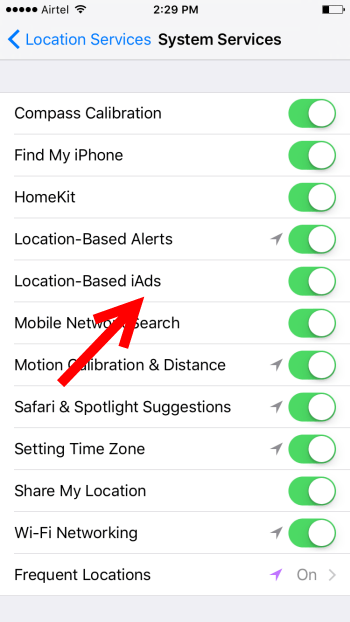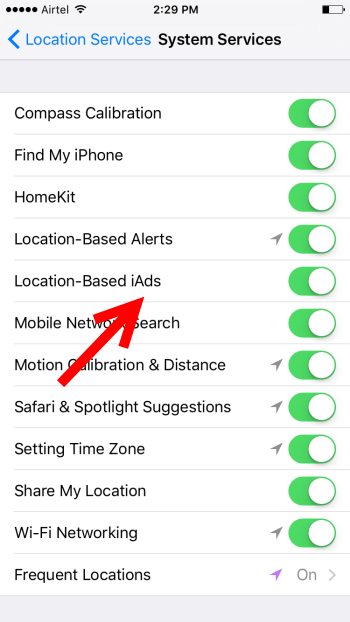 This will prevent your iPhone or iPad from using Location Services that were activated by default, while also improving the battery performance of your device.