Running a small business successfully is a challenging feat as money always seems to run tight. You will probably struggle to keep pace with the competitors due to shoestring budgets, specifically when it comes to adopting technology. A mobile app is an essential investment for modern businesses, but small ones have a tough time budgeting for it. Failing to have an app interface can push you behind your competitors, so you must look for ways to fit the investment within your budget. Let us share some tips to build a mobile app without breaking the bank.
How To Empower Your Small Business – Build a Mobile App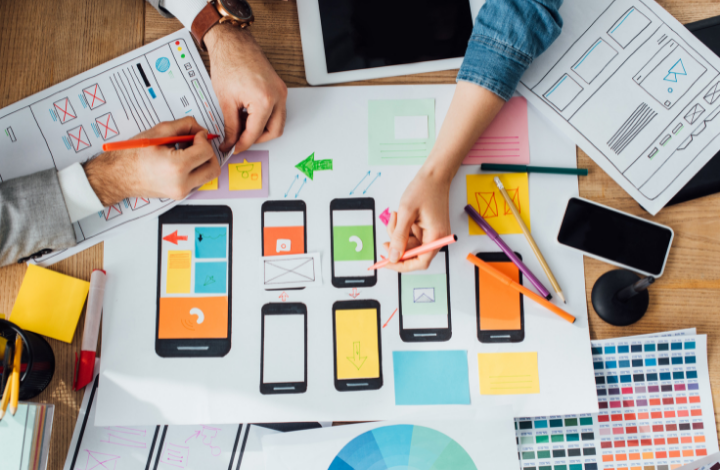 Set clear goals
Setting clear goals is the best way to ensure the development cost does not cross your budget limits. Decide what you want to achieve with the app investment, whether you wish to extend your reach, match the competitors, or expand your offerings. The primary motive should be to serve your customers better as it boosts sales and enhances retention in the long run. Besides setting clear goals, you must also establish your budget before the development stage.
Take an MVP approach
A Minimum Viable Product approach can help create a software product within a budget. Consider developing an app with minimal features that are good enough to fulfill the needs and expectations of the end-users. Steer clear of bells and whistles as they can help you save a fortune. The good thing about the MVP mindset is that you can start small and get more features for the app down the line.
Outsource expertise
An in-house team for mobile app development is not the best option if you are short of funds. In fact, hiring experts is not the wisest thing to do as you will probably not need them after the deployment stage. Outsourcing front end app development is a far better approach as it helps you complete the project without a massive expense. You get the best developers to work on the project without spending on recruitment, training, and long-term retention.
Choose the apt platform
Picking the apt platform for your mobile app is another way to save on development costs. You may develop for Android phones or iPhones according to your audience base, though you can build for both to serve the broader market. The best way to choose is by researching your target audience and market trends. You can even consider starting with one platform and picking the other later.
Prioritize testing
Think beyond the development process and costs when investing in a mobile app for your business. It is equally vital to prioritize testing before launching the product on the market. The last thing you want is a below-par user experience for your audience because it sends across a poor impression. Test thoroughly and deploy only after you are sure about the product. Look for a team that has testers along with developers.
Empowering your small business with a mobile app is easier than you imagine. You can follow these tips to build it within the budget without compromising quality and effectiveness.