The iOS Today screen is the place that holds all your widgets, be it the weather, news, calendar, stock info and other app data. Over a period of time you may be having way too many widgets on this screen and may not even be catching up with many of them. In this quick guide, I'll show you how to remove widgets from Today Screen so you can keep just the ones you want or clear them up altogether. This tutorial is done on an iPhone running iOS 12.
How To Remove Widgets From Today Screen
1. On the iPhone, swipe right from the Lock screen or Home screen. This will take you to the Today widget screen.
2. If necessary, scroll down the screen and tap the Edit button. This will take you to the Add Widgets screen.
3. On the Add Widgets screen, the topmost list will show you the widgets that are active. Tap the red – sign against the widget you want to remove.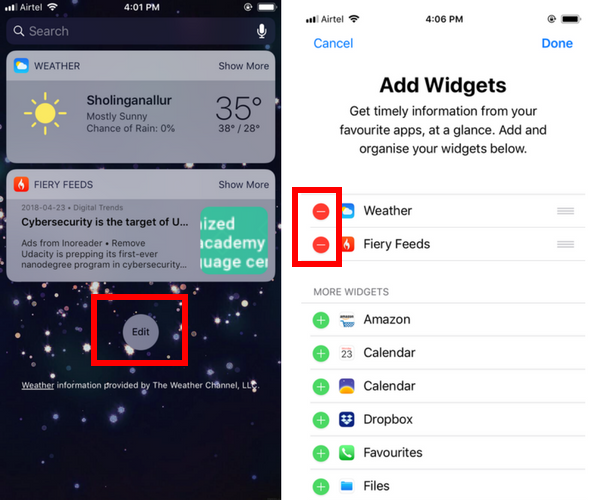 4. Tap Remove.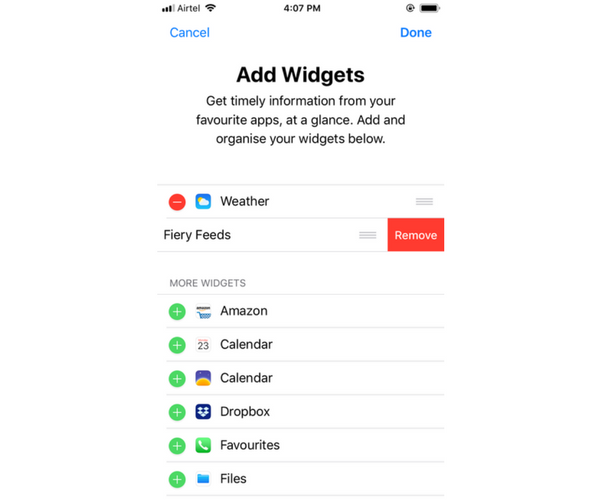 5. Repeat steps 3 and 4 for every widget you want removed.
6. When you are done, tap Done at the top right corner of the screen to save the changes.
That's it! Now when you return to the Today screen, the widgets you removed will no longer be visible.
How To Hide Widgets From Lock Screen
If you have a few widgets on the Today screen but simply want to hide them in the Lock Screen mode, you can do that from the Settings section.
1. Open the Settings app.
2. Navigate to Touch ID & Passcode.
3. Enter your passcode to see the contents of the screen.
4. Scroll down to the Allow Access When Locked section and toggle the Today View switch to Off.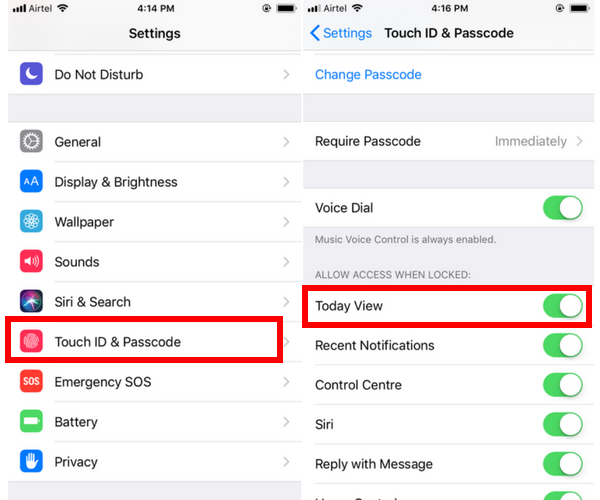 Now the Today screen will be disabled preventing you from seeing any of the widgets set up there. However, once you unlock the iPhone, you can swipe to the Today screen to see the widgets.
If you found this tutorial useful, be sure to check out our iOS Tips archives for more cool guides.