Laptop bags are practical but often look clunky. You might even say that they are better suited for men. If you want to add a feminine touch to your work bag, you have to check out the HP Spectre Tech Tote. This eye-catching tote made from premium materials offers a stylish and safe way to carry your tech gadgets wherever you go.
HP Spectre Tech Tote – Features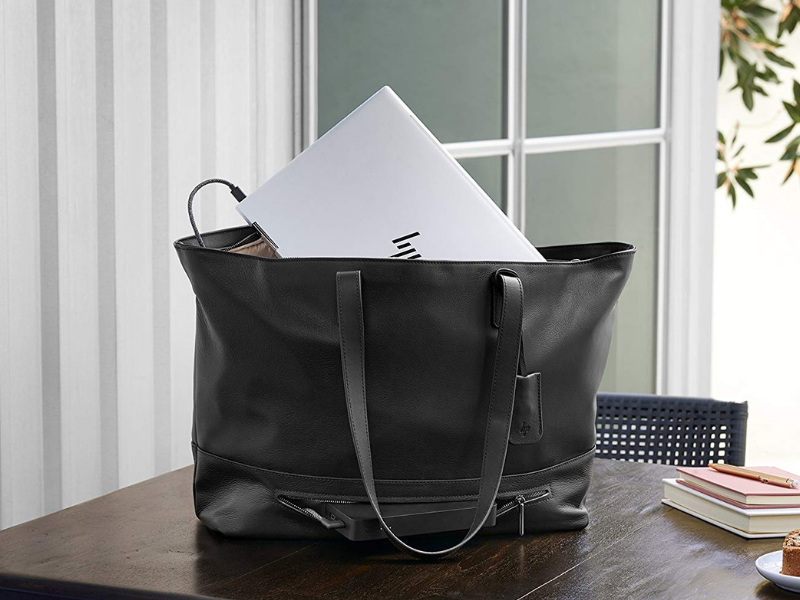 Design
The HP Spectre Tech Tote is a classy looking bag made from full grain leather. The stylish exterior is well complemented with a soft padded interior. Comfortable carry handles let you to sling the bag over your shoulder.
Compartments
The HP tote features a dedicated laptop compartment that fits up to 14-inch diagonal laptops. The main compartment accommodates up to 17.3-inch diagonal laptops.
The bottom of the tote is complimented by a pebble finish. It sports a zippered pocket to keep your cables and charging items.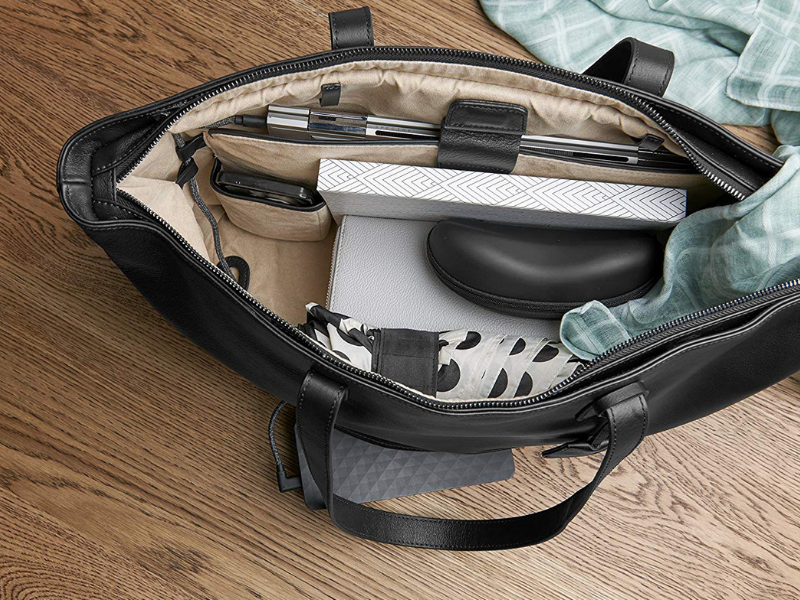 A sleek leather keychain provides a convenient place to keep your keys and USB drives.
Contactless credit card frauds are on the rise. That is why the HP Spectre Premium Tech Tote's RFID blocking pocket is so great. It safeguards your personal information when you're on the move.
Charging
The laptop sleeve on the HP tote gives you free access for a charging cable. Just place a battery pack in the dedicated tech pocket and you can charge your laptop without taking it out of the bag. You can pair your tote bag with the HP Spectre USB-C Power Pack mAh 20100 and charge up to three devices on the go.
Dimension and Weight
The overall dimensions of the tote are 13.07 x 22.05 x 5.20 inches. And it weighs about 2.11 lb.
Final Thoughts
The HP Spectre Tech Tote looks great, offers a convenient way to carry your tech gadgets and personal stuff and delivers great protection. It also comes with a one-year manufacturer's warranty.
If you are in the market for a convenient carry bag for your tech stuff, check out the impressive looking Spectre Tech Tote. It is available in beautiful black and white leather for $99.99 on Amazon or the official HP Store.