If you're a big fan of virtual reality, you'll no doubt be hoping Santa will drop off a HTC Vive for your this Christmas. But if you believe in making sure you do find one under the tree, you can check out the HTC VIVE Black Friday Deals that throw in some cool discounts that could just make the breakthrough tech of 2016 a teeny tiny bit more affordable. Here are the sweet HTC VIVE Black Friday Deals for 2016.
HTC VIVE Black Friday Deals 2016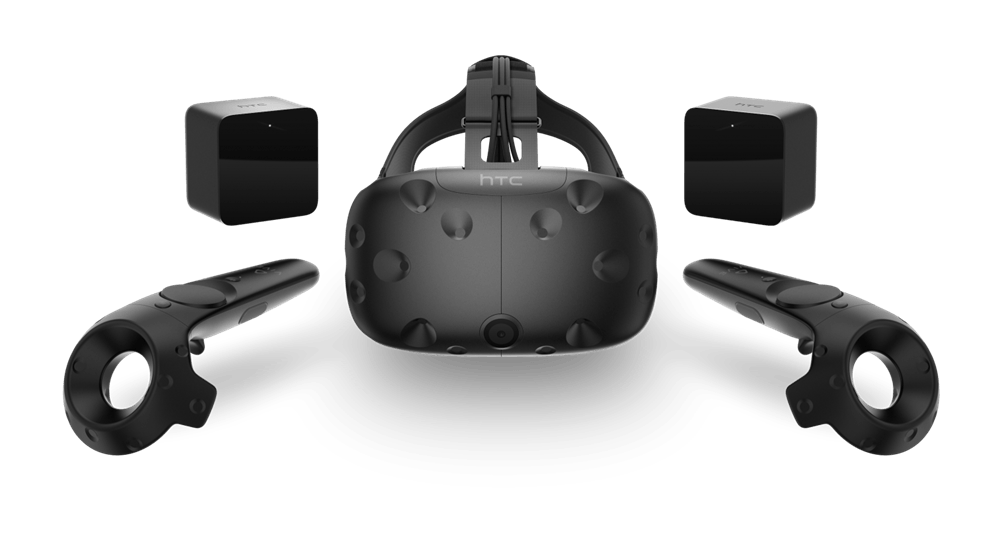 HTC VIVE normally sells for $799.99. But on Black Friday and Cyber Monday, you can pick it up for a $100 less. The HTC Vive package includes the VR headset, 2 motion-tracking controllers and a couple of lighthouse sensors.
The deal is valid online and offline stores where VIVE is sold including stores like FRY's, Amazon, Microsoft Stores and the official VIVE website.
If you want to know which stores have a VIVE in your location, visit this website to check out the details.
As for the Viveport titles, there are big discounts available on the Viveport App Store. Customers who spend $30 or more on the sale days can get $10 back. The App Store also features a Bundle Sale priced $5 that will help you expand your game library. You are sure to pick up 3 popular apps in the bundle in the form of Soundstage, Arcade Artist, and Lumen.
That's not all! Many cool titles are off by as much as 50%. They include A Chair in a Room: Greenwater, Grand Canyon, and Ricerca. For more information on the games that are discounted, visit the link below.
The HTC VIVE Black Friday and Cyber Monday Deals sale begins at 11:59 p.m. Pacific Time on November 24th and ends at the same time on November 28th.