We're just a couple of weeks away from Black Friday, which means its that time again to start collecting coupons and store ads to figure out where those best deals are at. Thanks to smartphone apps, much of that task has become easier. If you still haven't loaded up your smartphone to get the best apps for Black Friday, this post should help you find what you need for the best in shopping for the holiday season.
Best Black Friday Shopping Apps
Black Friday 2015 by dealnews.com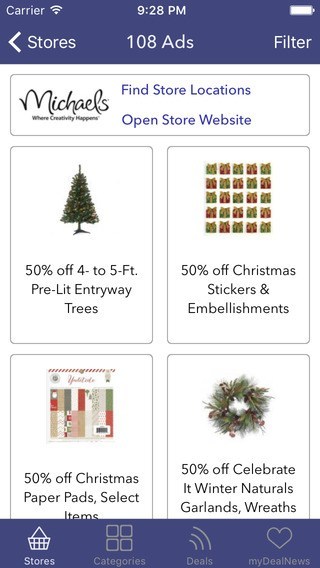 DealNews.com's Black Friday app gives you new store alerts on the latest ads as they drop and save the ones you like so you never miss out on a deal. If shopping on your mobile is too tedious, you can save a deal on theapp and access it online on thier website. This Black Friday app willalso tell you which stores are offering the worst deals so you don't have to stand in the waiting line in the bitter cold to catch a deal.
Download Black Friday 2015 by dealnews.com for Android
Download Black Friday 2015 by dealnews.com for iOS
ShopSavvy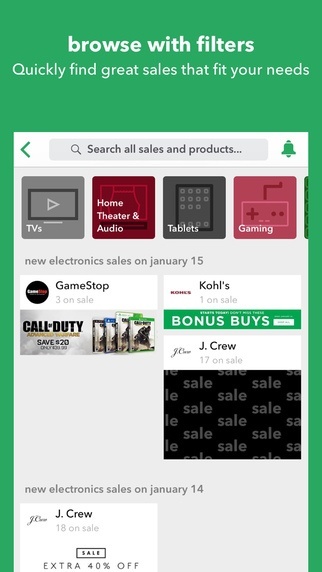 Make your holiday shopping smarter with ShopSavvy, the app that offers comprehensive information on all the best deals and sales from the top retailers and brands in one place.
Download ShopSavvy for Android or iOS
Flipp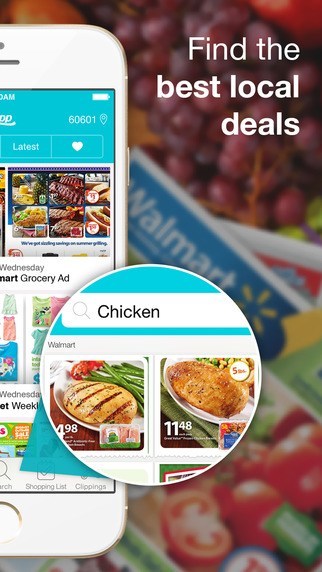 Flipp is another really handy app to have on your smartphone if you want to quickly match hundreds of coupons from stores such as Walmart, Target, Family Dollar, Walgreens, Kroger, and more. Flipp's shopping list will help you plan ahead by finding what's on sale and stay on track when you're in-store.
Download Flipp for Android or iOS
Walmart App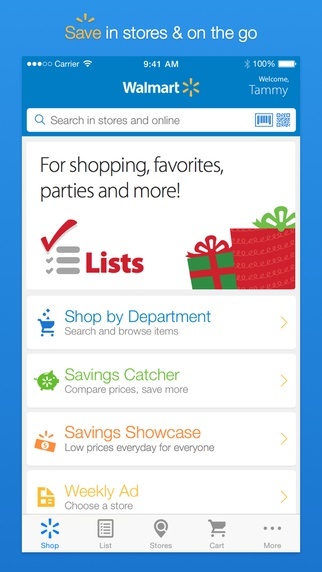 If Walmart is your shopping destination for the holidays, grab the official app and take advantage of the Wish lists feature so you can create and share your wish list with friends and family or shop for gift's on someone else's list. You can even create your list by scanning the barcodes on the items at the store.
Download Walmart App for Android or iOS
Shopular Coupons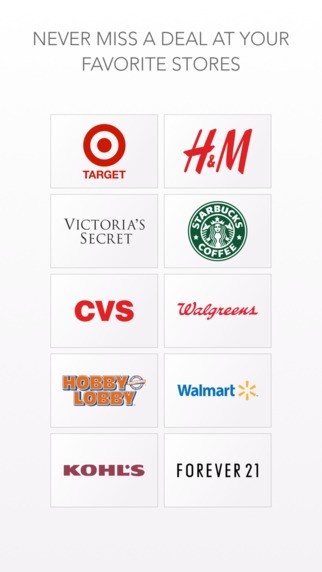 Shopular has already started updating all the latest Black Friday and Cyber Monday deals and coupons, weekly ads, and promos from Target, Walmart, Kohl's, Macy's H&M, and other popular retailers. So keep the app handy to check out all the big deals available at a location near you.
Download Shopular Coupons for iOS
Black Friday 2015 Ads App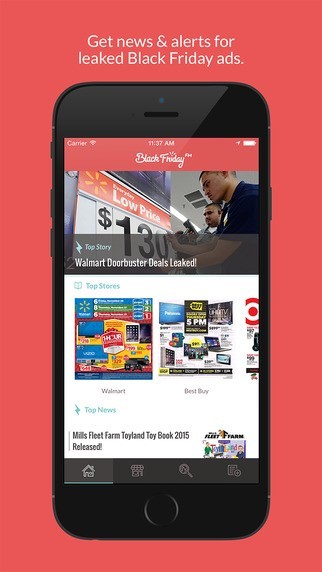 If you want an app that exclusively offers all the best Black Friday deals, the latest breaking news and the most exciting sales from all the top retailers, this sleek new app is what you need. You can get the store ads on the app or search for deals by category or by store. Apart from the viewing discounted products and prices, saving your favorite products to a wish list, and accessing all the limited quantity door-buster deals, you can get alerts for all the leaked Black Friday ads.
Download Black Friday 2015 Ads App for iOS
Black Friday by FatWallet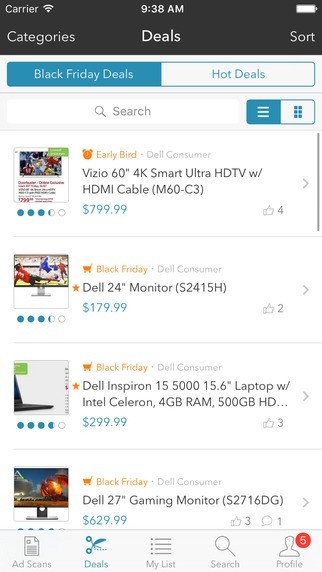 The brand new app from Fatwallet for Black Friday 2015 comes with interactive ad scans, options to rate and comment on the Black Friday deals and check Store opening times apart from helping you search, compare and save on all the best deals throughout the holidays. The app features ads from hundreds of major stores and options to receive alerts when new leaks break out. You can save the deals you like to the Wish Lists or share them with friends and family.
Download Black Friday by FatWallet for iOS
Slickdeals Black Friday App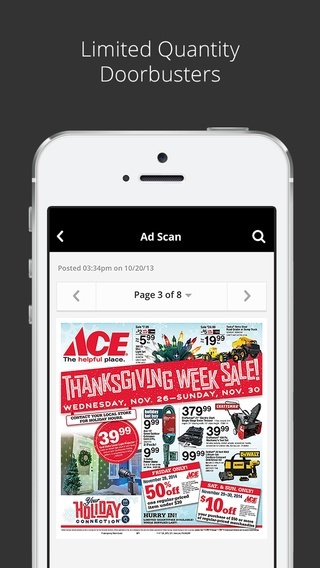 The Slickdeals Black Friday app lets you get ad scans, flyers, and doorbusters before the print media gets to them and you can set up notifications to get instantly notified when a Black Friday deal is posted. You also have the usual options to search by product or store, compare deals, set up a shopping list and budget, and even shop for deals online.
Download Slickdeals Black Friday App for iOS
Download Slickdeals Black Friday App for Android
Final Thoughts
Armed with all these shopping apps, you can easily end up making a mess of your shopping experience. That's why its important you first get your shopping plan properly organized so you can keep track of the presents you need to buy for your friends and family, how many of them you picked up during the Black Friday sale and how much shopping is still left to be done, all the while keepingan eye on your budget. Too much to remember? Don't worry, there are plenty of apps for that too! Just check our Shopping Apps to Organize Your Holiday Gifting.