Want to take a walk in the cloud, eh.. iCloud? Apple has opened its doors to the most amazing Apple experience yet to come with the launch of iCloud Beta. In this post, we'll take a sneak peek at what's inside the iCloud environment.
You need to have an Apple ID and password to get in, so if you have one, you can experience it on iCloud.com. The Beta is supposed to be available for developers, but you might just get in using your Apple ID.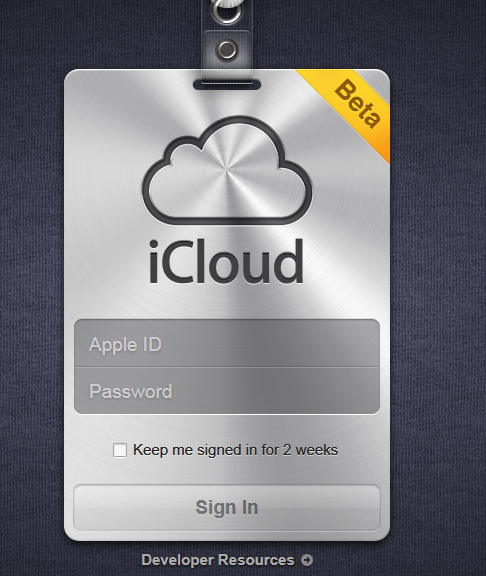 An Inside Look at iCloud Beta
The Home screen displays App icons to access your Mail, Contacts, Calendar, Find my iPhone, iWork services.

Contacts
This Address book displays the contacts in all your connected devices. Clicking the Cloud icon at the top left corner of the screen takes you back to the Home page.
Calendar
Displays a cool date slider at the bottom of the window. The Settings button at the top-right of the screen provides options to set preferences, add events, reminders, a new calendar, and navigate to a date and more.
You can access the mail feature only if you have an account @me.com, and the Find My iPhone feature if you have an account with MobileMe.
iWork includes the popular mobile version of the word processor (Pages), presentation app (Keynote), and spreadsheet app (Numbers.) Just as with most web apps, you can create and edit documents on the go on your mobile device using iWork and automatically see the changes reflected on iWork on your PC, and iCloud account.
iCloud promises to provide instant access to your music, apps, photos, and keep up-to-date your email, contacts, and calendars across your iPhone, iPad, Mac, or PC wirelessly without syncing.
iCloud Pricing
The good news is that the first 5GB of storage is free. The great news is that music, apps, and books that you purchased as well as your photo stream, ( pictures captured on your mobile device are automatically made available on iCloud) are not included with your free storage. If you ever find the need for MORE storage, you will have to PAY, a bit more than other services like Amazon.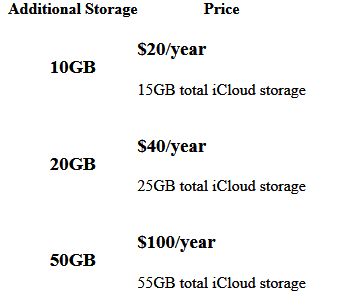 iCloud Works on iOS 5
All your apps will be made available once you update your device to iOS 5. So until then be on the lookout for more indepth analysis, screenshots and information.