Windows Live Writer is a fantastic application that makes creating, editing, and publishing posts to WordPress a breeze. Windows Live Writer also supports numerous plugins that makes authoring content easy. I often like to add static pieces of text to my blog, preferably at the end of each post, to draw attention to something significant that's happening on my blog or to promote something. And I don't want to manually do it for every post as it's simply a waste of time. Since all of my authoring is done on Windows Live Writer, I use a powerful plugin that makes this task easy for me. In this tutorial, let me show you how to insert snippets into blog posts with the Dynamic Template plugin for Windows Live Writer.
The Dynamic Template plugin was developed by Joe Cheng, who provides detailed instructions on his website, with dynamic examples of how the plugin works. Be sure to check it out, if you use this plugin. Dynamic Template Plugin for Windows Live Writer lets you insert:
Plain HTML
Timestamp with HTML and Code
HTML formatting
Color highlights
How to Insert Snippets into Blog Posts with the Dynamic Template Plugin for Windows Live Writer
1. Download the Dynamic Template Plugin for Windows Live Writer.
2. Run the MSI file and install the plugin by following the instructions on the wizard. Ensure that Windows Live Writer is not open at the time of installation.
3. Launch Windows Live Writer.
4. On the Insert Tab, in the Plug-ins group, click Dynamic Template.

5. In the Insert Template dialog box, click Edit Templates.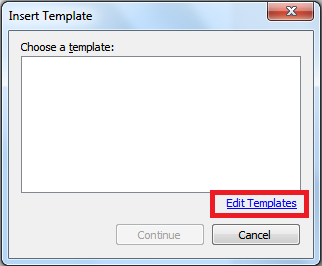 6. Click New.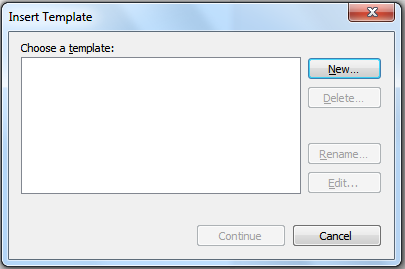 7. In the New Template dialog box, enter a name for the snippet you want to insert and click OK.
8. In the Edit Template: [Name] dialog box, in the Template Body section, enter the snippet you want to add and click OK.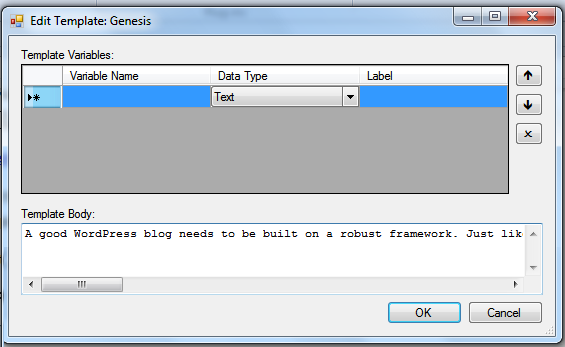 9. Click Continue to insert the snippet into your post.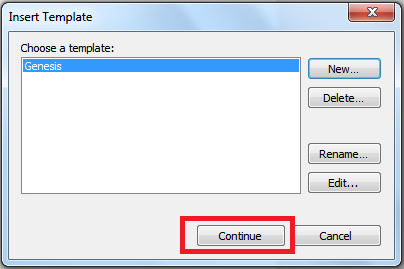 You can create any number of snippets and manage them easily using this plugin. In this tutorial I have displayed the simplest type of snippet, a text snippet. You can use the various data types for more advanced options.
I have used block quotes to highlight the text snippet inserted in Windows Live Writer, and used the design settings on my Prose theme to create a noticeable text box effect. Check out my text snippet below and let me know what you think using our comments form.
A good WordPress blog needs to be built on a robust framework. Just like TheAppTimes, now powered by Genesis Framework which provides state-of-the-art code, smart design architecture, an array of beautiful frames, unlimited access to the support forum, as well as unlimited use of themes.