If you are a small business owner looking to setup your business online but have little or no information on how to create professional websites that will help you connect to your local community, Intuit website builders offers fantastic resources that will help you get started in minutes.
If your objective is to beat your competitors, retain your existing customers and find new ones and get maximum exposure for your business, it's imperative that you have a great looking business site; one that projects your products and services in an attractive manner. Intuit offers professional services that will help you create the right design that's needed for your small business.
Intuit, the leading provider of business and financial management software such as QuickBooks, Quicken and TurboTax offers not just website services but also provides a one-stop solution for very small business requirement such as ecommerce capabilities, SEO, social media and analytics tools.
Create Professional Websites with Intuit's Website Design Tools
Intuit's website design tools are easy to use. You can create a professional website in 3 simple steps. Select the right design for your website. The Intuit Design gallery holds templates for every type of business.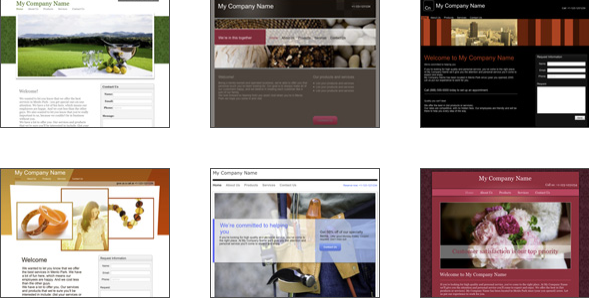 Then customize the template by dragging and dropping text, images and other elements. The Intuit library contains over 250,000 free images you can pick from. You can add your own logo, colors, fonts, graphics, and links without having to know specific skills.
Finally you can publish the website using either your own preferred hosting services or by taking advantage of Intuit's web hosting services.
Intuit also offers a 30 day free trial with complete access to all the templates and tools so you can try out first-hand what you're likely to get when you start using Intuit website services. Intuit's web advisors also offer support if you have trouble getting started.
Intuit has helped build over 12 million websites and the Customer Sites page lists some of  the fantastic sites that were created using Intuit's website services, so be sure to check it out.
Websites Designed with Intuit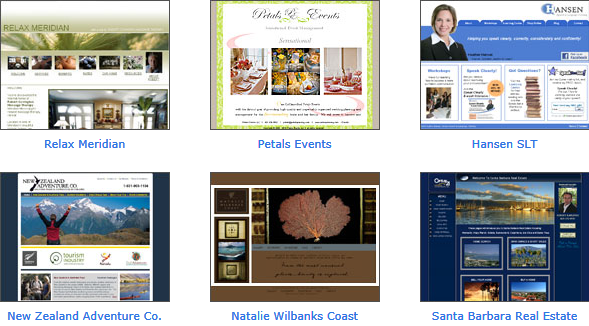 Intuit Pricing Plans
Intuit has flexible pricing plans to suit every type of business. The Personal Website package offers 25 MB storage and 5 GB/month bandwidth with 5 pages for a monthly fee of $4.99. The Business Website package includes the website builder plus a personalized domain name and up to five email addresses for $19.99 a month; and the Professional Website package includes the website builder, up to three personalized domain names, up to 50 email addresses and analytics at $49.99 a month. You can check the pricing page for more info.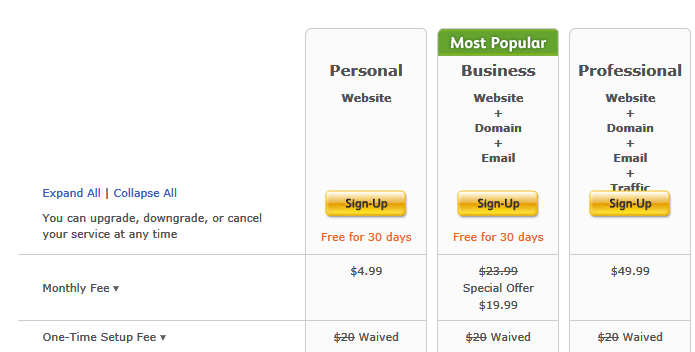 Intuit also offers two exclusive packages QuickStart, for $599.00, and Deluxe Design, for $999.99 which offers additional professional services.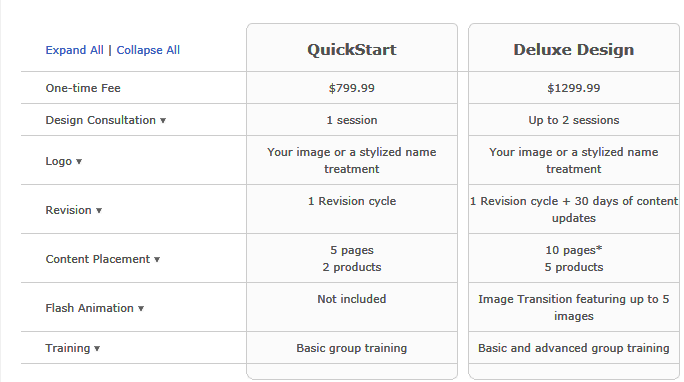 Discover the unlimited features and advantages that Intuit has to offer to help design your small business website without the hassles of having to hire a professional designer or web expert. And if your website is designed using Intuit, share your thoughts on their services in our comments section.