Every couple in love dream of having a fairy tale wedding. Planning a wedding involves a lot of decision making, one of which is putting together that perfect wedding card. There are plenty of professional designers and press clubs that can help you design and print that perfect card, but it can become expensive if you spend a lot of time in finalizing your design. Thankfully, there are tons of online tools and apps that can help you get started with creating a design that you like. In this post, we take a look at some of the top online invitation maker apps that you can use to design wedding invitations yourself at your place! Check it out!
Top Online Invitation Maker Apps to Create a Perfect Wedding Invite
Check out these top online invitation maker applications which will help you design your wedding invitations for free!
Canva wedding card maker app!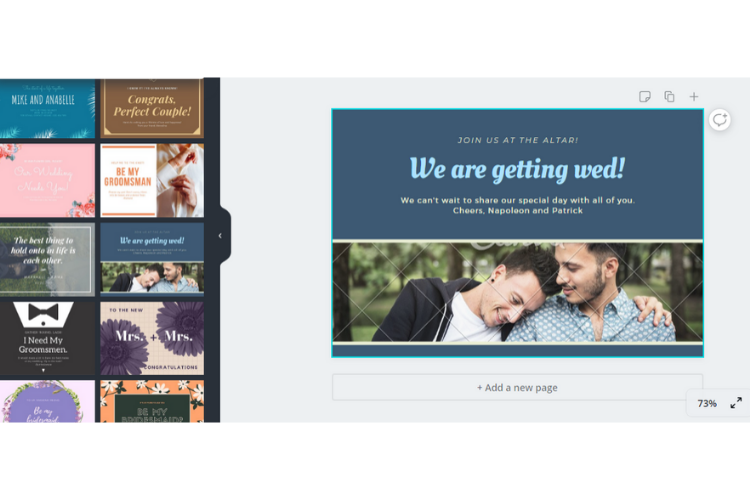 This is the first app in our list of top card maker applications! Canva, if you don't already know, is well-known for creating social media graphic designs. You can use this app to create and design your own wedding card as well because it has the trendiest graphics and features to help you in create the card of your dreams.
With Canva, you can create different cards related to your wedding. For instance, you can choose a theme and then design a card for your engagement ceremony, for your bridal shower and also for your wedding! The app offers a great variety of templates and graphics which you can find by typing a keyword in the search bar. There are also plenty of default templates to choose from, and once you pick a template you can click and modify various elements like the font, font size, color, graphical elements and text to make it your own.
The app is user-friendly, and it is our number one choice because it can also edit the saved cards in your gallery!
Invitation maker by GREETINGS ISLAND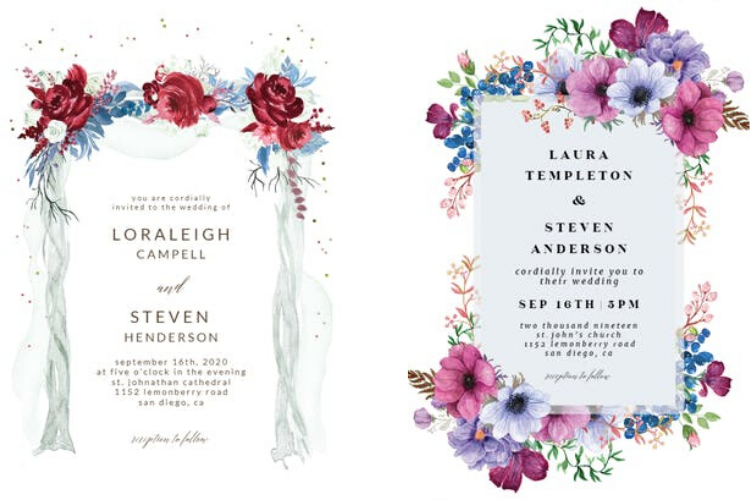 If you are looking for a simple app for designing your wedding card, then this is the best choice you can make! This app has different sections that simplify your work of searching and finding the default templates! The app's main UI displays sections such as Halloween, Birthdays, Weddings, Thanksgiving among others!
Tap on Weddings and you'll find a collection of cards you can personalize to your liking. You can design cards for rehearsal dinners, engagement parties and the response and RSVP cards too! The tool has a lot of sexy templates that you can edit to make your own wedding card.
The online invitation maker app from GREETING ISLAND is highly popular because it has a huge collection of themes that are very easy to use and edit. The file size of the app is also small!
Wedding invitations by DESYGNER!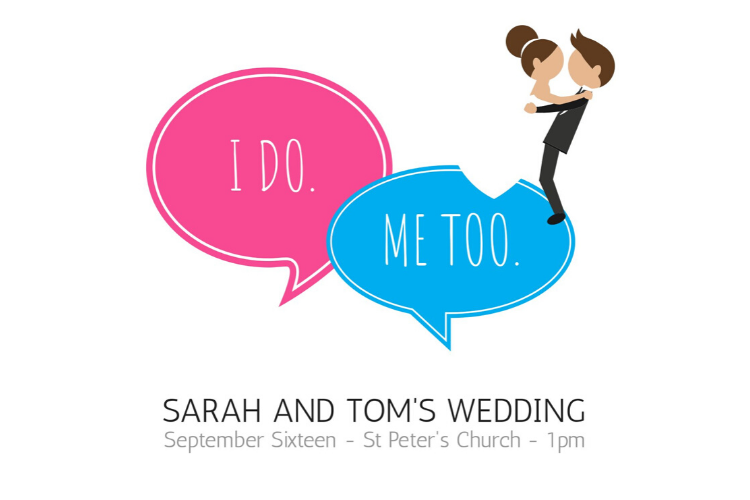 This is another professional app which is similar to CANVA. This tool is ideal if you are into professional editing and graphic designing and if you want to design a card for your wedding from scratch without the help of any templates. The tool also has free and pre-ready templates but usually people who like to design their cards right from scratch will find this tool useful because of its amazing layers, pages and pro features.
Smilebox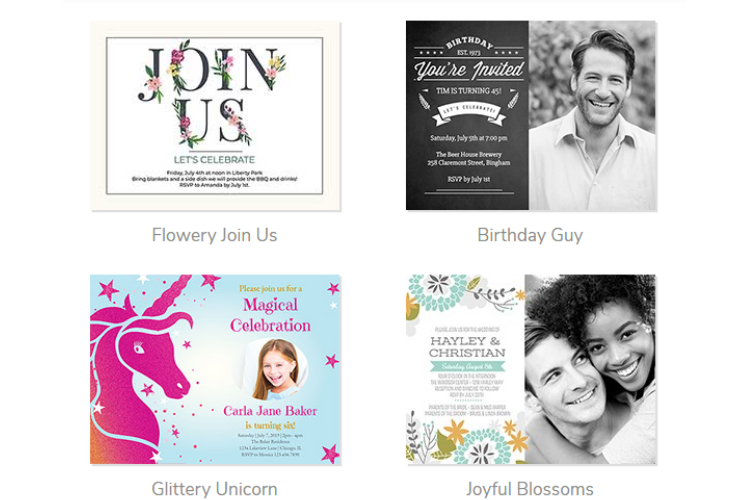 Smilebox is yet another free wedding invitation maker that offers a huge selection of templates from which you're sure to find the perfect one for your wedding. You can try out different photos of you and your betrothed, personalize the online wedding invitation with all kinds of color, fonts, and text choices, as well as music files and see all the changes at once. When everything in the wedding invitation looks perfect, you can create a high-quality copy and send it to guests. This online wedding invitation maker also has options to send the invitation via email and social media.
Final Thoughts
There are of course plenty of online wedding invitation maker apps in the marketplace and each one comes with its own features and design styles. We personally love Canva, with its infinitely stunning variety of templates and design elements that can help even a non-professional designer create stunning invitations. While this is not an exhaustive list, we hope you will give them all a try and find the one that best suits your needs.