Apple just unveiled its latest and greatest iPhone lineup, the iPhone 15 and iPhone 15 Pro. As expected, they are packed with exciting new features and improvements. From a gorgeous new design to a powerful 48MP main camera, the latest models are sure to impress. But that's not all – the Pro and Pro Max versions represent the very best of Apple innovations, featuring a strong and lightweight titanium design, ProMotion technology, and always-on display technology. In this blog post, we'll take a closer look at the iPhone 15 and explore everything you need to know about this amazing new smartphone. So, whether you're a die-hard Apple fan or just looking for a new smartphone, read on to discover the ultimate guide to the iPhone 15.
Top Features of the iPhone 15
Dynamic Island: A Touch of Magic
The iPhone 15 introduces Dynamic Island, a revolutionary feature that enhances user interaction. With Dynamic Island, you can easily access information and perform actions with a simple touch and hold. Whether it's checking the status of your dinner delivery or rewinding a podcast, Dynamic Island expands to provide instant access to relevant tasks.
Moreover, if you have multiple activities happening simultaneously, Dynamic Island splits in two. This allows you to chat with a friend while keeping an eye on a timer or sports score. This seamless multitasking capability sets the iPhone 15 apart from its predecessors.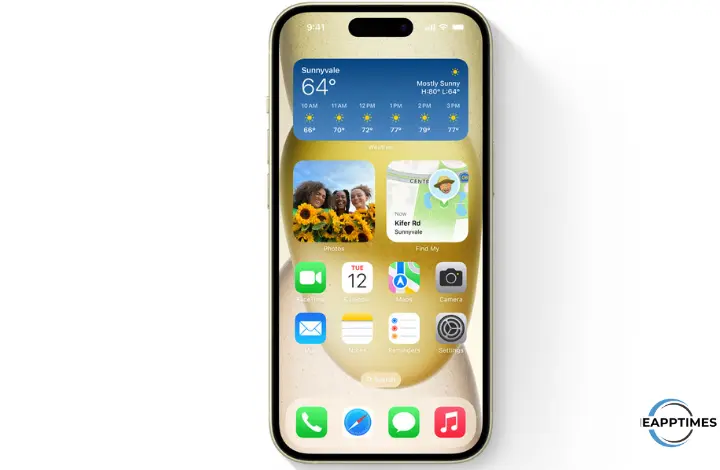 Super Retina XDR Display
The Super Retina XDR display on the iPhone 15 takes visual brilliance to new heights. With up to twice the brightness in sunlight compared to the iPhone 14, the iPhone 15 ensures optimal visibility even in the brightest conditions.
Additionally, the peak HDR brightness has been significantly boosted, resulting in breathtakingly vibrant movies and videos. The Super Retina XDR display on the iPhone 15 delivers an immersive visual experience, whether you're watching your favorite content or capturing memorable moments.
StandBy
With StandBy, the iPhone 15 transforms into a full-screen experience that provides glanceable information from a distance. Simply place your iPhone 15 on its side while charging, and you'll have access to essential information such as the time, your favorite photos, and widgets. This feature is particularly useful when you need to quickly check your device without picking it up. StandBy ensures that you stay connected and informed with minimal effort.
Durability Redefined
The iPhone 15 is designed to withstand the rigors of daily life. Its Ceramic Shield front is tougher than any smartphone glass, providing superior durability and protection against accidental drops and scratches. Additionally, the phone is rated as splash, water, and dust resistant, offering peace of mind in various environments. So whether you're caught in a sudden rain shower or accidentally spill a drink, this smartphone is built to endure.
Alluring Design
The iPhone 15 boasts a stunning design that combines style with sustainability. The aerospace-grade aluminum frame not only provides exceptional durability but also gives the device a premium look and feel. Notably, 75% of the aluminum used in the iPhone 15's enclosure is recycled, making it an environmentally conscious choice. Furthermore, the innovative coloration process embeds color into the glass, creating a textured matte finish that sets this smartphone apart from other smartphones.
Advanced Camera System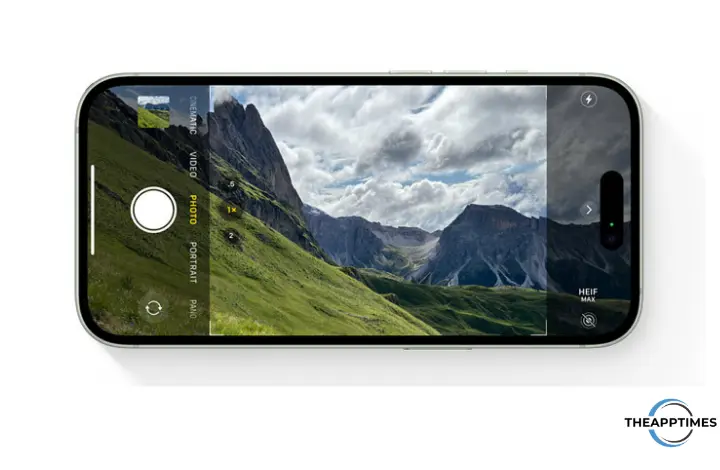 The iPhone 15's camera system is a true game-changer for mobile photography. With an all-new 48MP main camera, it captures breathtaking, smile-inducing pictures with exceptional detail and clarity. Whether you're zooming in for a close-up or capturing a wide-angle shot, the iPhone 15 offers unparalleled versatility. The three optical-quality zoom levels allow you to effortlessly frame the perfect shot, while features like Night mode and Smart HDR ensure stunning results in any lighting condition.
Enhanced Video Capabilities
The iPhone 15 takes video recording to new heights with its 4K HDR capabilities. Capture videos with incredible detail, color, and contrast, bringing your memories to life with cinematic brilliance.
The Action mode is perfect for stabilizing shaky handheld shots, while the 4K Cinematic mode automatically shifts focus to the most important subject in a scene, creating professional-quality videos effortlessly. Whether you're recording life's precious moments or exploring your creative side, this smartphone empowers you to become a master storyteller.
A16 Bionic Chip
At the heart of this gorgeous phone lies the A16 Bionic chip, a powerhouse that fuels advanced features and delivers exceptional performance. With its 5-core GPU, the A16 Bionic chip ensures smooth graphics-intensive gaming and enables computational photography for stunning 24MP photos and next-gen portraits. The chip's efficiency also contributes to extended battery life, allowing you to use the phone without worrying about running out of power.
Seamless Connectivity with USB-C and eSIM
The iPhone 15 embraces seamless connectivity with its USB-C compatibility. Now, you can charge your Mac or iPad using the same cable that charges your iPhone 15. This will help eliminate cable clutter and simplify your charging setup. Additionally, the iPhone 15's eSIM capability simplifies traveling by allowing you to activate a local eSIM for the country you're visiting. This should ensure hassle-free connectivity wherever you go.
Emergency Features and Roadside Assistance
The iPhone 15 prioritizes user safety with its innovative emergency features. The Roadside Assistance via satellite functionality ensures you can get help when you need it, even in remote areas with no cell service. By connecting to a satellite, you can request assistance for issues like a flat tire or dead battery. Additionally, the iPhone 15's Emergency SOS via satellite allows you to text emergency services when you're unable to make a call. Furthermore, Crash Detection automatically calls 911 and notifies your emergency contacts in the event of a severe car crash. These features provide peace of mind and potentially life-saving assistance in critical situations.
Privacy and Sustainability
Apple's commitment to privacy and sustainability is reflected in the iPhone 15. The device incorporates privacy protections that give you more control over your data, ensuring a secure and personalized experience.
Additionally, it utilizes more recycled materials than ever before, contributing to a smaller environmental footprint. From the 100% recycled cobalt in the battery to the fiber-based packaging, Apple is taking significant steps towards a greener future. By 2030, Apple aims to make both its products and customers' carbon footprints carbon neutral.
Pricing and Availability
The iPhone 15 lineup is now available for pre-order in the US. Customers can choose from a variety of financing, delivery, and pickup options. The iPhone 15 will be available in five new colors: pink, yellow, green, blue, and black. T-Mobile and UScellular are among the carriers that will offer these phones, with availability starting on September 15, 2023. The price of the base model starts at $799 or $33.29/mo. for 24 months, while the iPhone 15 Pro starts at $999 or $41.63/mo. for 24 months. The first iPhone orders will arrive to customers on Friday, September 22, 2023.
Final Thoughts
The iPhone 15 represents the epitome of mobile technology, pushing boundaries and redefining what a smartphone can do. From its dynamic interface to its advanced camera system, this smartphone sets new standards for user experience and visual brilliance.
Finally, Apple's commitment to privacy and sustainability makes it not only a technological marvel but also a responsible choice. The iPhone 15 is the future of mobile technology, and it's time to embrace it.