Do you have issues or problems managing your time or properly keeping to time while you carry on with your day-to-day activity? You should probably consider the PunchBee time management app.
PunchBee is a time management app that helps you record how you spend your time. It helps users to allocate and manage their time properly about their activities.
PunchBee Time Management App Review
PunchBee is a Software as a Service time management app, meaning it is a delivered app hosted on the internet. It, therefore, means your data which are obtained from your activities and duration recorded, are saved on the software cloud and can't be shared with anyone, not except with your permission.
PunchBee is for the everyday people-people who work daily and have set daily targets to accomplish, including Freelancers, independent contractors, teachers, students, and so on. PuncheBee expedited the time-tracking process so that people and businesses may become more productive by providing cloud connectivity, an easy-to-use user interface, and mobile device accessibility.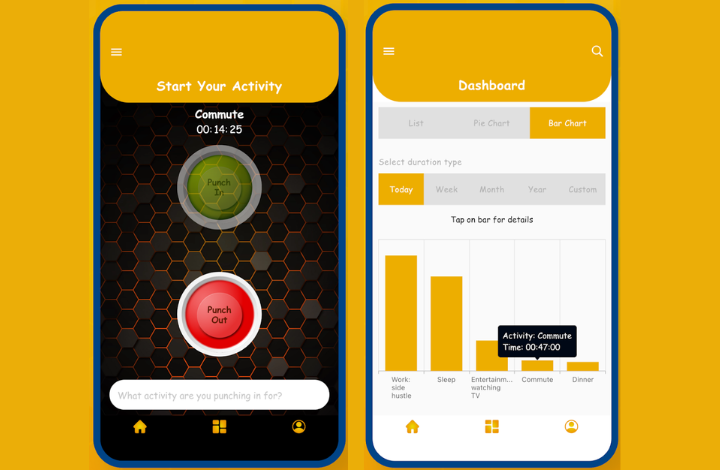 While calendar reminders and to-do lists to meetings and shopping lists have produced fairly decent productivity, it is still easy for one to get caught up and get overwhelmed with the number of chores and activities to be done in a day. 
Time management apps like PunchBee have proven to cut down on the lapses observed in the older methods for time management, as mentioned earlier. PunchBee helps monitor and track all the chores and the time required to complete them. Using such apps not only helps one accomplish goals faster but also saves time in the long run.
PunchBee for Productivity
By using PunchBee, you create one of the most convenient ways to accomplish what most people strive for daily for themselves – productivity. Your daily productivity is sure to increase as you now have more control over your time. You will find this in your dashboard section of the app with a pictorial representation of your journey. It presents all the information collected in a report form. These reports are vital as they could be shared to communicate progress with your manager or team in case of an ongoing project.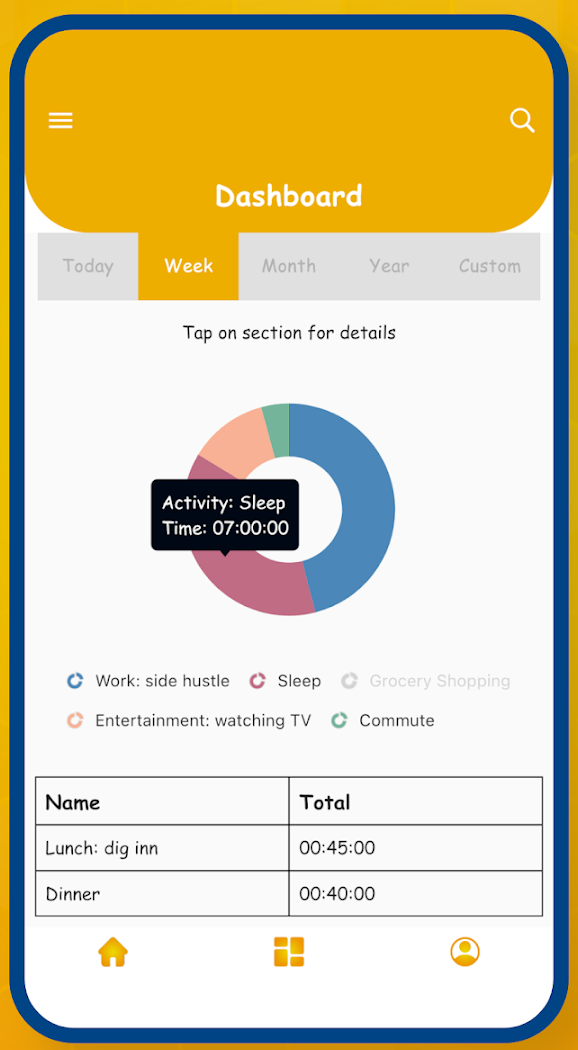 With the Punch In function key, you can set the app to start recording from the moment you commence an activity. The Punch Out key lets you notify the app that you are done with that activity. The Punch and the Punch out keys are like the start and stop buttons.
PunchBee is suitable for both individuals and businesses and can be downloaded on both iOS and Android smartphones with graphics at their best in these operating systems.
Whether you need a time management app for personal or professional use or both, there is always an app out there that would serve your purpose. While it may take some time with trial and error to get the perfect one for you, I would recommend you start with PunchBee. PunchBee is relatively cheap and would cost you only $0.99 monthly after your first five free trial Punch in.
Download PunchBee for Android here and iOS here.