Lenovo and Google have a new launch lined up for spring 2019 – the Lenovo Smart Clock with the Google Assistant. This clock joins the lineup of Lenovo's innovative smart living products like the Lenovo Smart Display and Lenovo Smart Home Essentials, designed to make your life easier. If you fancy a smart clock that will help you kick start your day, control your smart home and unwind in the evening, check it out!
Lenovo Smart Clock and Google Assistant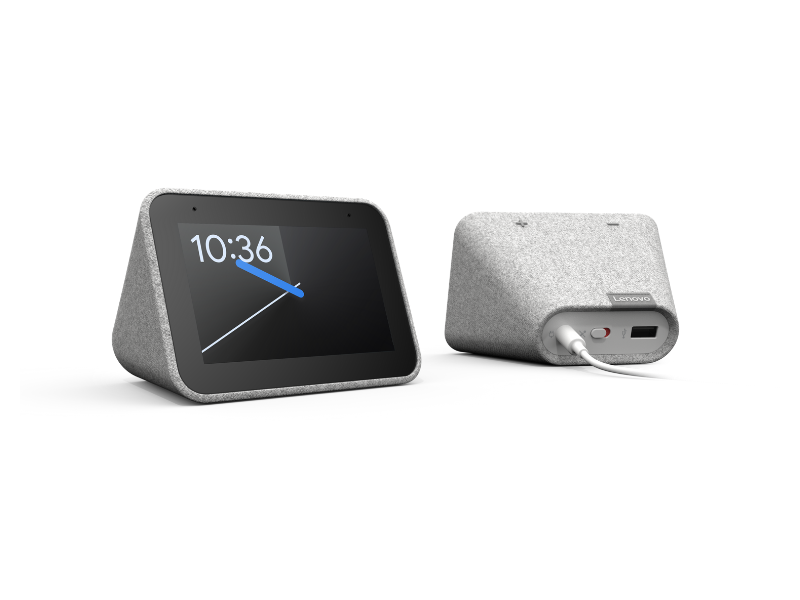 Modern gadgets have turned us all into tech zombies. We tend to binge watch movies and TV shows on our smartphones and tablets late into the night. We wake up in the middle of the night to check our email messages and notifications. All of this profoundly disrupts our sleep patterns leading to more stress and less productivity.
The Lenovo Smart Clock is a convenient smart home gadget with a 4-inch IPS touch screen that displays multiple customizable clock faces. It is a compact device with a full fabric soft-touch cover that is sure to look elegant when sitting on the bedroom nightstand.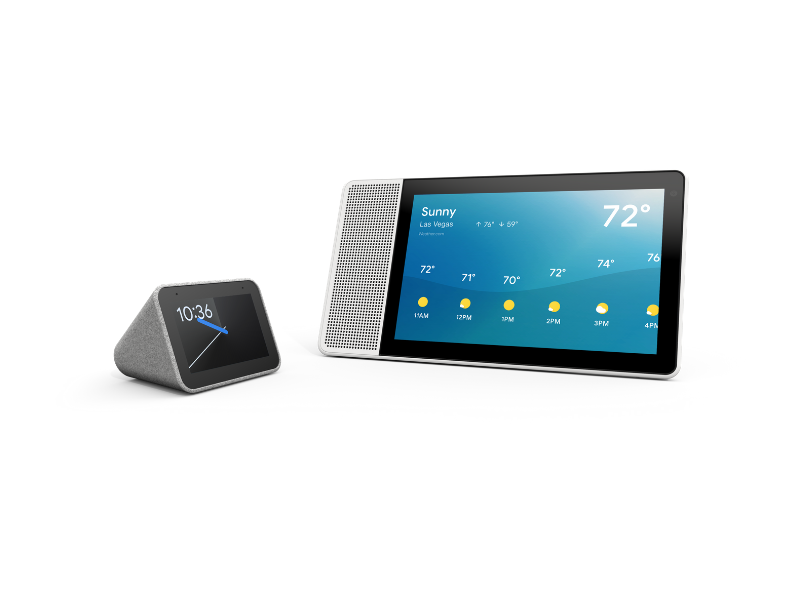 Clock That's Also a Smart Speaker
The Lenovo Smart Clock is more than just a clock. It is also a smart full-range 6W speaker with two passive radiators that can deliver crisp, clear music. You can use voice commands to get Google Assistant to play you relaxing music or guided sleep meditation to promote restful sleep. A mute button is available for those times when you want the Lenovo Smart Clock to stop listening.
Multi-room functionality is another great feature on the clock. This lets you add the clock to a home speaker group so you can play music, audiobooks, podcasts and radio across multiple devices in several rooms. The device is also compatible with Chromecast, letting you stream shows and music on your TV or speakers with your voice.
Wake Up Routine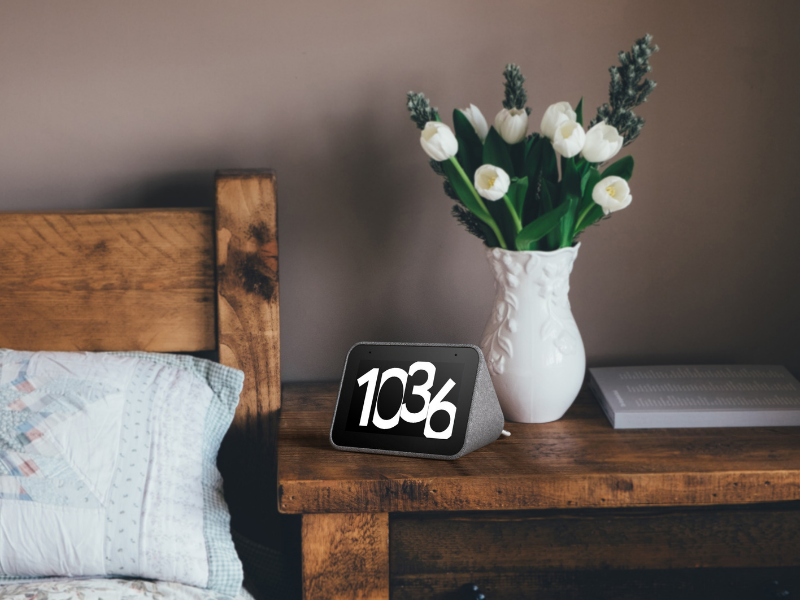 The Lenovo Smart Clock is designed to help you develop a good sleep routine. The end result is that you cut down on disruptive screen time and cultivate better sleeping habits.
There is a gentle wake up routine for this smart clock that kicks in starting at least 30 minutes before your scheduled wake time. It sets your lights to brighten progressively and the alarm to increase in volume gradually. To dismiss the alarm, you simply have to tap on it.
Customization
Customization features on the clock let you trigger a daily morning routine after you wake up. You can get Google Assistant to tell you about the day's weather and list out your day's agenda and reminders. You can also set your choice of sound, music or ringtones to wake you up.
If you have other smart home accessories like a coffee maker in the kitchen, heater in the living room or such, you can get the clock to control these gadgets when you wake up.
For instance, you can set it to automatically turn on your coffee maker in the kitchen or heater in the living room. You can also check the security camera in your kids' room from your bed. The Lenovo Smart Clock seamlessly connects with over 10,000 supporting products.
Final Thoughts
The Lenovo Smart Clock is an eye-catching gadget that can truly complement your wake and sleep cycles. It is visually engaging and can even play a role in managing other smart home gadgets. With a simple "Hey Google" command, you can get more done in less.
The Lenovo Smart Clock is available for pre-order at lenovo.com at $79.99. Shipment of this cool bedroom alarm clock begins on June 2nd, 2019.