You can't always be in front of a TV or computer when your favorite football team is playing. But, there is a way to keep on top of major plays and scores on the go. Download Live Football Stats and Scores to see how.
Live Football Stats and Scores App Review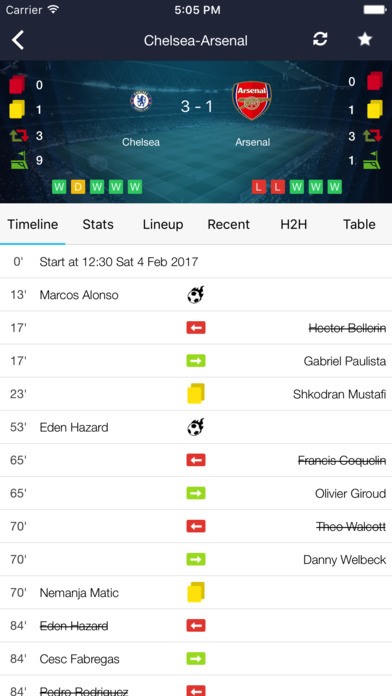 This app follows teams from over 35 countries around the globe, so you know you're team will be there. Whether you are from the U.S., Central America, Canada, anywhere in Europe, Asia or South America, you can get a moment by moment account of any game, anywhere it's played.
The app is a free download that has no hidden in-app purchases. You get what you see, and that is up to the minute updates on matches of your choice.
To start, once you download you can get to the main screen by tapping on the icon at the top left corner of the screen. From the main screen, you can access the Live Scores. Live Scores, gives you the score for each game that is currently playing.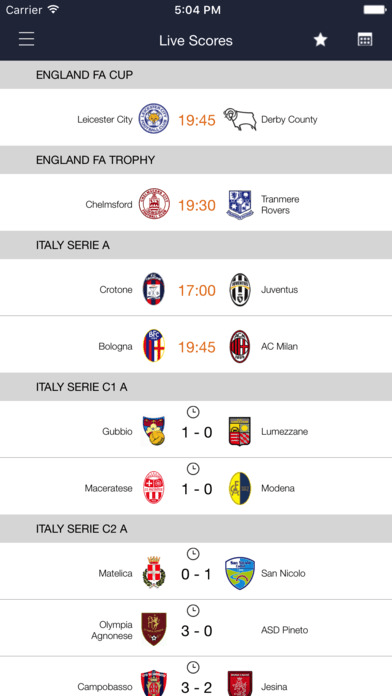 The second option on this screen in In Play. These are all the games currently playing. From here, you can access the screen that compares teams, their stats and more. Make certain matches your favorites and you will be able to get to them quickly, as they show under the My Matches section of the main screen.
Going back to In Play, here is where you get the stats on your team. This includes information on both teams in a match and gives a clean side by side comparison. This is great for data lovers and for those looking to collect information for teams and enhance predictions for forecasting.
The stats available are what many football fans love to know. You can even get stats for each team in a match based on the last five or ten games played, or even for the entire season. So, not only can you compare teams in a match against each other, you can see how well or poorly they did against other teams.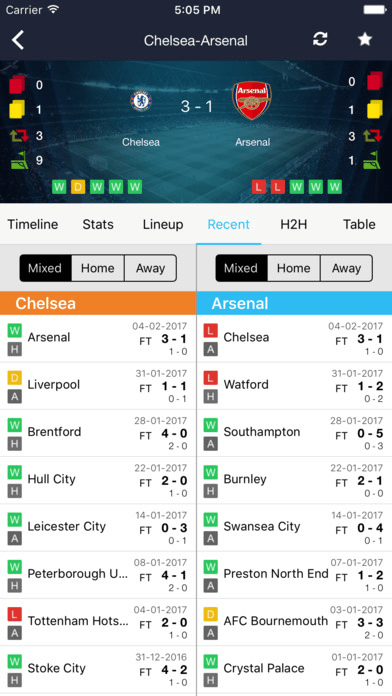 This helps paint a picture of how they play against particular categories of teams. It also gives you an idea on each teams' strong points and weaknesses. Other screens show stats on H2H (head to head) and data in table format. There is something for everyone in this app.
What would be neat is the ability to tag your favorite teams so that you can follow them automatically.
If you are a big football fan and want a way to get the highlights of matches when you can't stream them live, then Live Football Stats and Scores is one of the good football apps to download and stay connected.