How often have you left your Mac unattended to find that your kids have fidgeted with the apps and programs and accidentally deleted something that was important to you? Often enough, I guess. Whether you are at work or at home, keeping your data secure and safe is a big concern. Cisdem AppCrypt App is an app blocker for Mac can help you in such instances by allowing you to lock individual apps on Mac from prying eyes. Here's a little bit more about the app and its features.
Features of AppCrypt App for Mac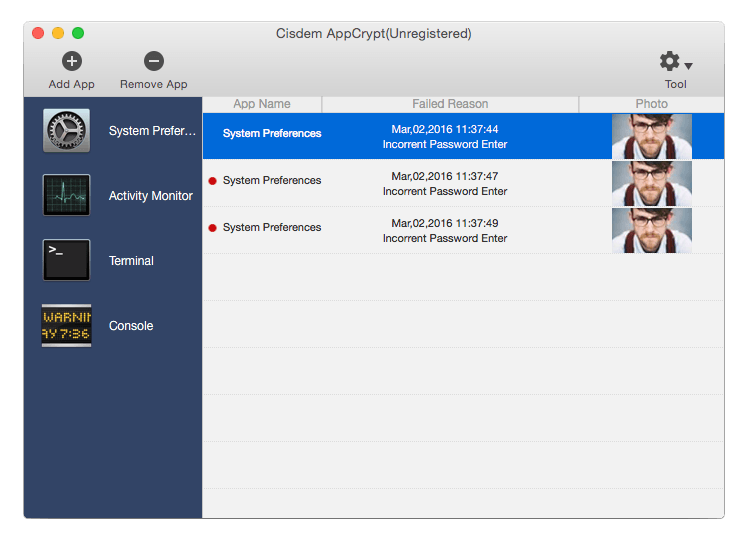 One Password: Block Mac apps with one password, including Contacts, Quicken, iPhoto, iTunes, Safari, Mail, etc.
Encryption Schedule: Set specific encryption time periods for some applications. Users can designate a period of time during which authorized users can access applications when they're in public places or sharing Mac with their kids, co-workers, friends, etc.
Smart Track : Keep tracks of failed attempts to access the blocked apps with date, time, and optional photo.
Safe Encryption: Intelligently terminates programs that aren't currently running when your display goes sleep or is on standby.
Visibility : Set shortcuts to hide or reveal the app from menu bar.
Background Processing : Works as a background process and does not modify any system or application files.
Safe Sharing : Allows for safe sharing of data with others
With advanced encryption schemes, AppCrypt for Mac makes applications accessible to only authorized recipients by using. It is especially useful in public places and when sharing Mac with kids, co-workers, friends, etc.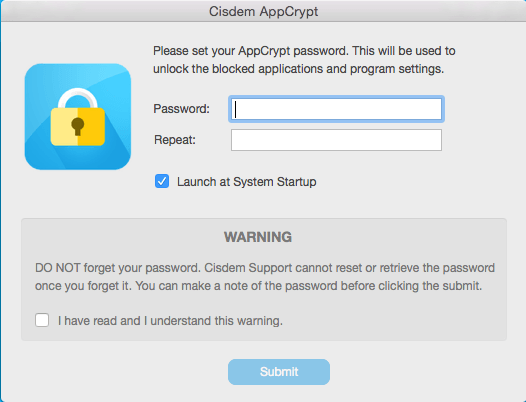 AppCrypt is ideal for students who wish to protect their essays, reports and social media messages by locking apps when they are in the classroom, library or in other public places. It also comes in handy at the workplace where users can keep their personal apps like Mail password protected when sharing the Mac with co-workers. AppCrypt is also great for families who can set a schedule to unlock specific apps like Quicken and some games to limit when their kids get access to the Mac.
You could learn more about Cisdem AppCrypt from the official page: http://www.cisdem.com/appcrypt-mac.html
AppCrypt for Mac  is currently available for just $9.99. You can click on the link to download or trial it: http://www.cisdem.com/download/cisdem-appcrypt.dmg