If you've got yourself a brand-new Mac this year, you'll want to load it up with apps that can help you be more productive and get things done more efficiently. Here's our top must have apps for Mac in 2020 that is sure to add value to your Mac experience.
5 Must Have Apps for Mac in 2020
Affinity Photo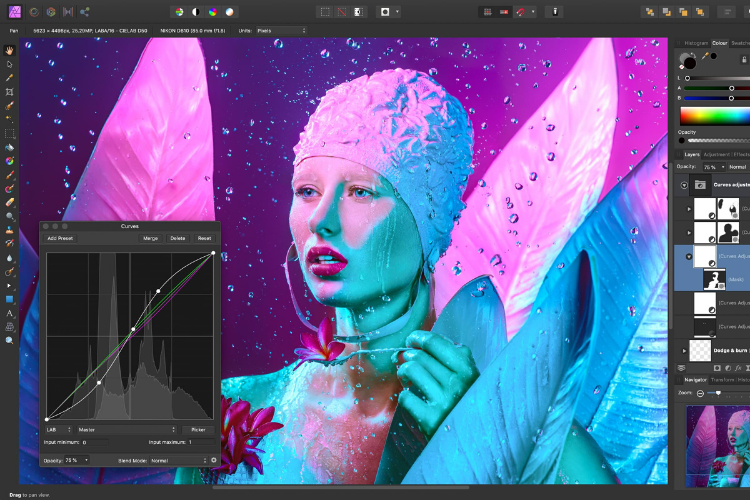 Whether you are a novice or a pro, you'll find great value in this image editor. It has a neat interface that makes it easy to access commonly used features while also offering quick access to all its powerful features. This photo editor works across the MacOS, Windows, and iOS. Whether it is RAW editing, HDR merging, Panorama stitching, Focus stacking or Batch processing, you'll find all the tools you need to bring out your creative work to life. Price: $50
Learn more about Affinity Photo here
Ulysses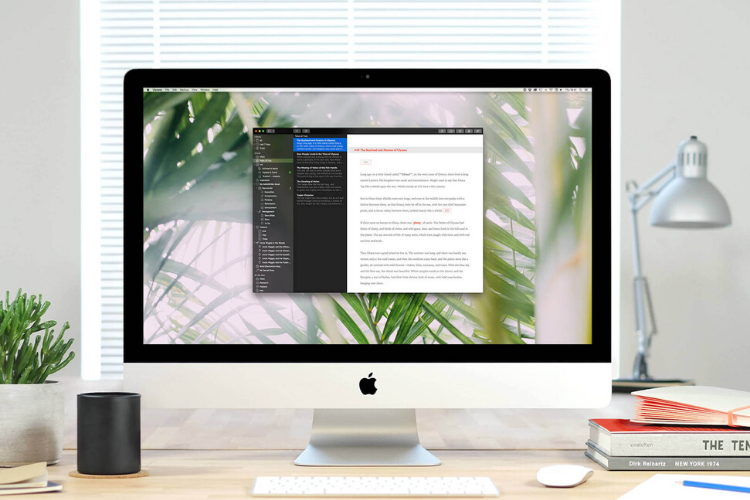 Take down notes, jot down ideas, or write blog posts and long winding articles with the fantastic distraction-free app Ulysses. Ulysses is a markup based text editor that still offers all the features you'd expect from a traditional word processor. It has an efficient organizational system that lets you group your writings however you see fit – project-wise, subject-wise or otherwise. It has auto save and backup features, full iCloud sync and export and sharing functions that let you access your content across platforms. If you spend a lot of time creating written content, this is an app worth owning. Price: $4.99/month or $39.99 yearly.
Learn more about Ulysses here.
Things 3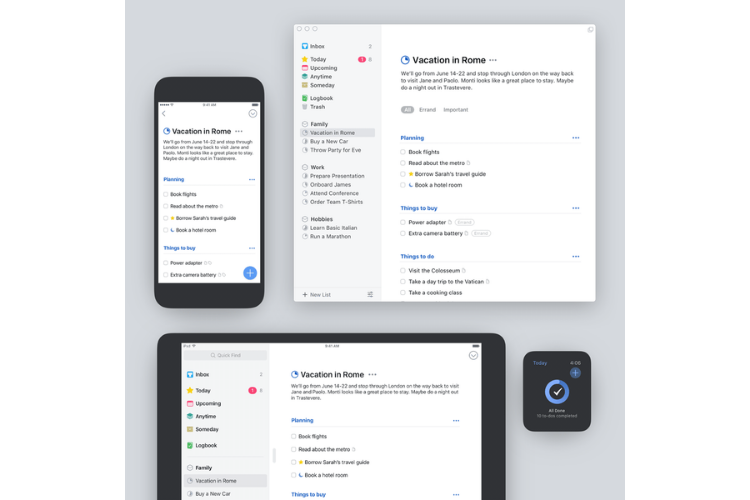 When you've got too much to do and need a good task management app to help you stay organized and focused, you need a dependable app like Things for Mac. Things 3 lets you create to-do items with a Daily View that lets you see what you have lined up for any given day. You can easily plan your day with the today list alongside your calendar. You can even setup large projects, break them into smaller parts and keep track of each task as it becomes due. The best part about Things 3 is that it is easy to use – you can manage all of your tasks without putting in too much effort. Price: $50
Learn more about Things 3 for Mac here.
Fantastical 2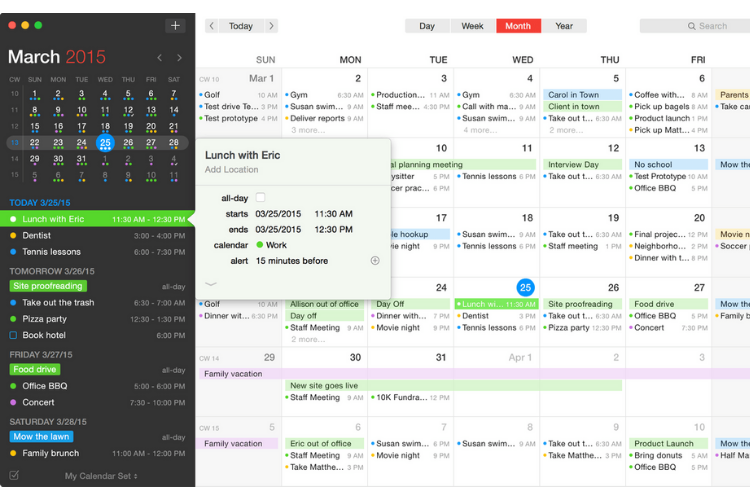 If you want a smart calendar that is flexible and convenient to use, you have to check out Fantastical 2 for Mac. It supports natural language to create events and reminders merely by speaking them out. It offers availability scheduling with coworkers, lets you manage entries in different time zones and even set geofence alerts for your reminders. It has a great interface with Day, week, month, and year views; works with iCloud, Google, Exchange, Office 365, and more and even lets you work with multiple calendar accounts at once. Price: $50
Learn more about Fantastical 2 here
Spark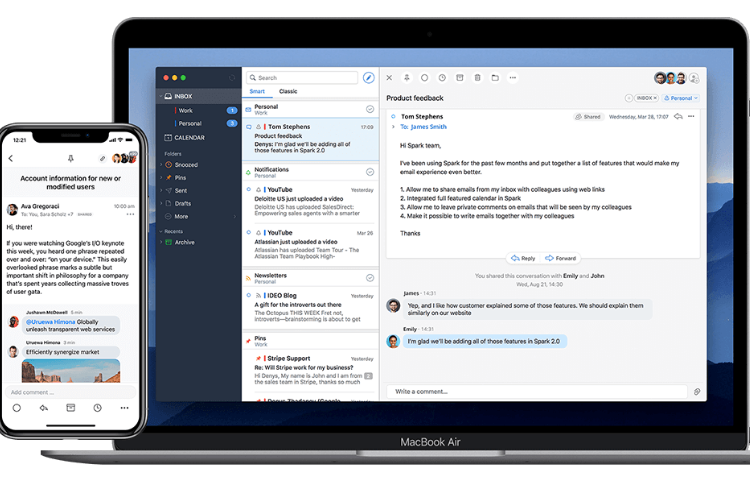 Looking into your Inbox every morning can make you anxious. Spark, with its intelligent tools prioritizes your mail so that you focus only on the most important ones right away. It helps reduce noise by only notifying you about email from people that you know. Plus, it has features that you'll love using – send later, follow up reminders, built-in calendar, smart search, quick rep and powerful integrations. Price: Free or $7.99/person per month.
Learn more about Spark here