You are going to love Marshall's Major III Bluetooth headphones. The popular headphone Major II, which has seen sales of over 2 million units since launching has been re-engineered to deliver a much improved sound experience along with wireless capabilities. Read on to learn more about the iconic company's latest launch.
Major III Bluetooth – What You Get
If you've been looking for a set of great everyday headphones, you might want to consider the Major III Bluetooth. It sports a straight fit headband and slimmed down 3D hinges for better fit. Thick loop wires with reinforced rubber dampers ensure a solid build quality. The headphones also come with new drivers for improved sound, softer ear cushions for comfortable all-day wear, and real vinyl details.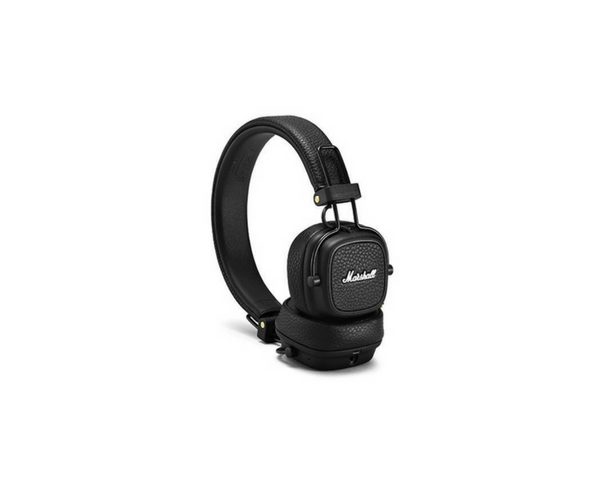 Iconic Sound
Major III Bluetooth sports brand new 40mm dynamic drivers that have been carefully optimized to deliver the best sound. The headphones have a clear, more defined sound compared to its predecessor that doesn't compromise even at low frequencies. Note though that this is not a noise cancelling headphone.
30+ Hours of Wireless Playback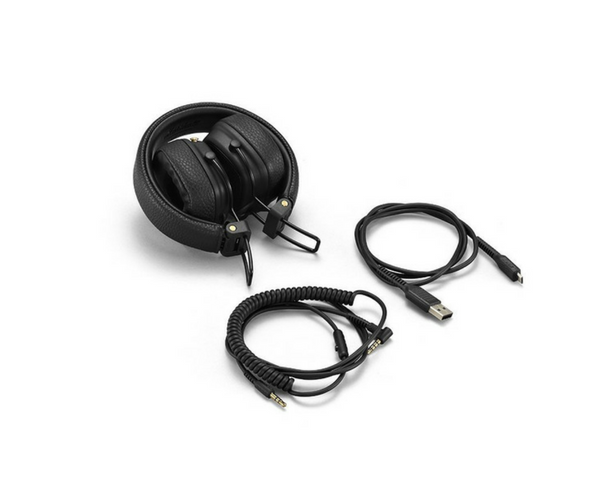 Another feature you'll appreciate with these headphones is that it is capable of delivering over 30 hours of wireless playtime on a single charge. Perfect for anyone who hates recharging every few hours. This is possible thanks to the utilization of Bluetooth aptX technology, which gives exceptional audio quality and the convenience of moving within 30 feet of a wireless listening range. If you ever find yourself low on power you can plug the detachable 3.5 mm cord into the empty socket or charge via the micro USB charging cable.
Control Knob
A multi-directional control knob at the bottom of the headphone lets you play, pause, shuffle and adjust the volume of your device, as well as power your headphones on or off. The knob also lets you wirelessly answer, reject or end calls with a few simple clicks.
Collapsible Design
If you're looking for a great headphone to carry with you on your travels, the Major III Bluetooth can be your ultimate travelling companion, thanks to its easily collapsible design.
Listen with a Friend
The headset also lets you listen to music wirelessly with a friend. You can simply share the audio by plugging into the 3.5 mm socket.
Ergonomic Fit
Black anodised 3D hinges rotate freely on the headphones to adapt to your head and deliver an ergonomic fit. Super soft ear cushions rest lightly on your ears, letting you enjoy the music longer.
Also Read: The Best Wireless Headphones for Your iPhone 7
Final Thoughts
With a solid audio performance, great on-ear controls, a comfortable design and a good 30 odd hours of battery life, the Major III Bluetooth is just as good as any of its competitors out there. You can pick up Major III Bluetooth on the official website and on Amazon for $150.