Sony is launching a new fully wireless earbuds called the WH-1000XM3 that aims to take noise cancelling technology to a whole new level. The latest earphones that is quickly being compared to Apple's AirPods boasts awesome sound quality, great battery life, superb noise cancelling features, great connectivity and useful app based features. Here's what you need to know about the hottest new wireless earbuds from Sony.
Why Buy the Sony WF-1000XM3 Wireless Earbuds?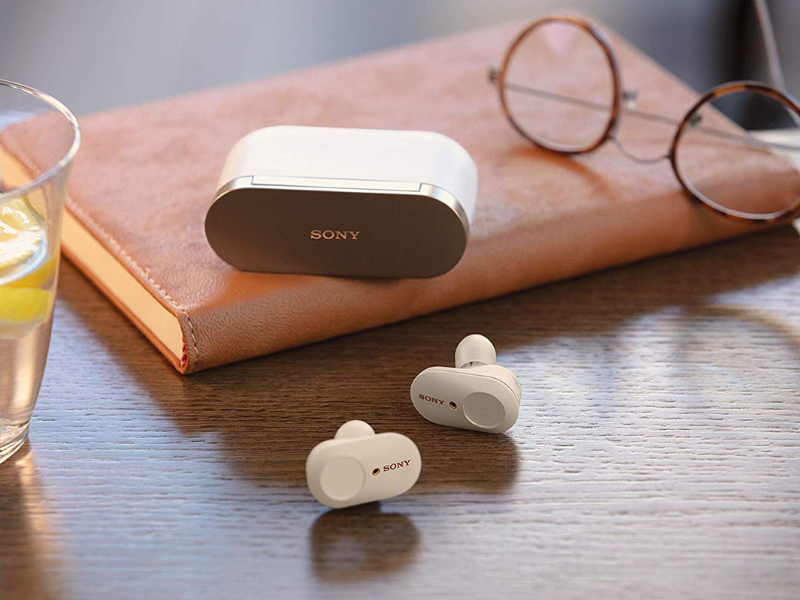 Best Noise Cancelling Technology
When it comes to owning a pair of earbuds, you want no noise and no distraction. You simply want to enjoy exceptional sound and be lost in the music. The HD Noise-Canceling Processor QN1e on the Sony WF-1000XM3 Wireless Earbuds is designed to do just that.
The earbuds have dual microphones on the surface of the headphones to catch ambient sounds from the surroundings. The QN1e processor then cancels all the significant noise across almost all frequencies. A tiny 0.24 " driver helps to deliver rich, clear, expansive sound.
Truly Wireless
The Sony WF-1000XM3 features a new Bluetooth chip with optimized antenna to provide a stable connection for high-quality wireless streaming. Whether you are listening to music or watching a movie on your tablet, the advanced wireless connection on these earbuds syncs the videos precisely with what you hear.
The new Bluetooth chip also transmits sound to both the left and right ears simultaneously for an exceptional listening experience. The Bluetooth antenna has been optimized for wider coverage to keep the signal strong for uninterrupted streaming.
All Day Battery Life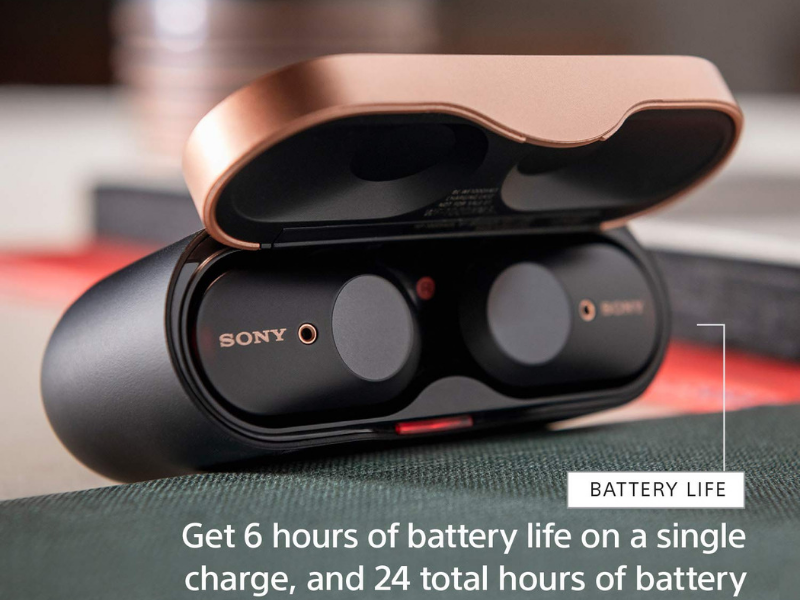 When fully charged, the headphones can deliver up to 6 hours of power. The earbuds come with a handy charging case that provides a further 3 charges to keep the earbuds powered through the day. If you turn off noise canceling, you'll get up to 8 hours of power on a full charge, with a further 3 charges from the charging case. That's a total of up to 32 hours of play time.
If your earphones are running low on power, you can do a quick 10-minute quick charge in the charging case and get up to 90 minutes of play time.
Smart Features
These Sony headphones are also designed with a bunch of smart features that will enhance your listening experience. You can talk at a touch of the Quick Attention button. Just place your finger over the earbud to turn the volume right down and let in the ambient sound. You can then chat with someone without taking your headphones off.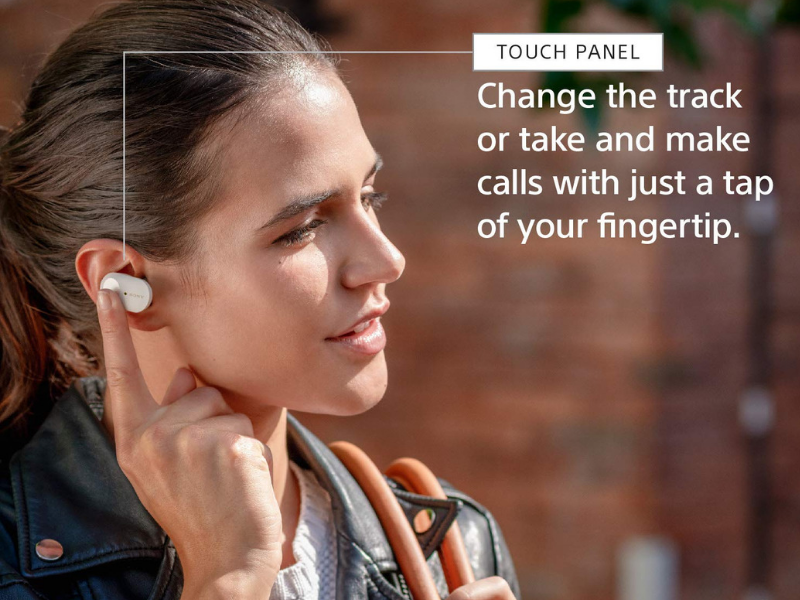 The Sony | Headphones Connect app has a smart function called Adaptive Sound Control that automatically detects if you are traveling, walking, or waiting. It then adjusts the ambient sound settings to suit the situation. You can also customize the settings to your preferences.
The proximity sensor in each earbud can detect whether you're wearing one or both and adapts playback accordingly. If you take out one earbud the music automatically pauses on both sides. When you put the earbud back in the music automatically resumes playing.
The headphones are also compatible with Google Assistant. Just talk to Google to get information, connect with friends, set reminders, listen to music and so on.
Ergonomic, Classic Design
The Sony WF-1000XM3 is an elegant and stylish looking device with a clean, minimalist look. The charging case that comes with it has a two-toned color that gives it a sleek look. As far as the design of the earbuds go, it has an ergonomic fit, connecting with three different points on your ear to ensure comfort while wearing. A high-friction rubber surface keeps the earbuds secure in your ear, preventing them from slipping out unexpectedly when you're on the move.
Preorder Yours Today
If you are excited about getting your hands on the latest Sony wireless noise cancelling headphone, you can pre-order them now via Amazon for $229.99 in your choice of black or silver. Shipping is set to begin next month on August 5.
Check out the Sony WF-1000XM3 on Amazon