Want better connectivity between your Android smartphone and your Windows PC? Microsoft's Your Phone app lets you can interact with your smartphone content on your Windows PC by connecting to it wirelessly. Simply put, the Your Phone app mirrors all your Android smartphone message notifications on your Windows PC or laptop.  See how you can now manage Android notifications with Microsoft Your Phone App.
What It Does
The Your Phone app for Windows lets you:
Instantly access the most recent photos on your Android phone
Read and reply to text messages from your computer and leverage your keyboard
Read and reply to group message conversations from your computer
Send web pages from your iPhone to your computer
Drag and drop photos to use in apps on your computer
Right-click a photo to copy or share it
To enjoy the full functionality of the app, your mobile phone needs to be running Android 7.0 or greater. The app currently has limited support for iPhone.
How to Manage Android Notifications with Microsoft Your Phone App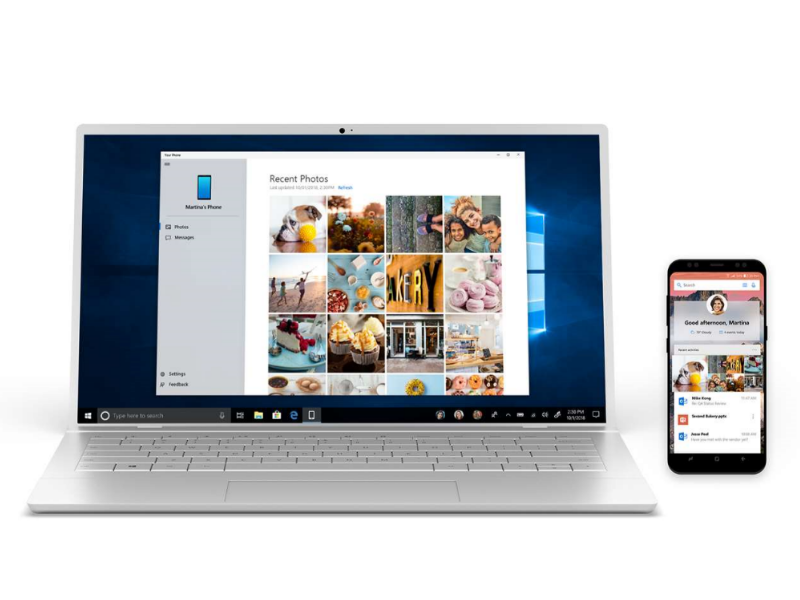 To access all your Android messages and texts, you first need to sync your phone with your PC. To do this:
1. Download and install the Your Phone app on your PC. For this, you need to be using Windows 10 version 17134.0 or higher.
2. Launch the app and hit the Get Started button.
3. You will be asked to sign in with your Microsoft account.
4. Next, you will receive a link to download and install the Your Phone Companion app on your Android.
5. Sign into your Microsoft account on the phone and grant a few permissions to complete the linking process. You'll need to do the same on your Windows app as well.
You will now be able to see your Android text messages and more on your Windows PC.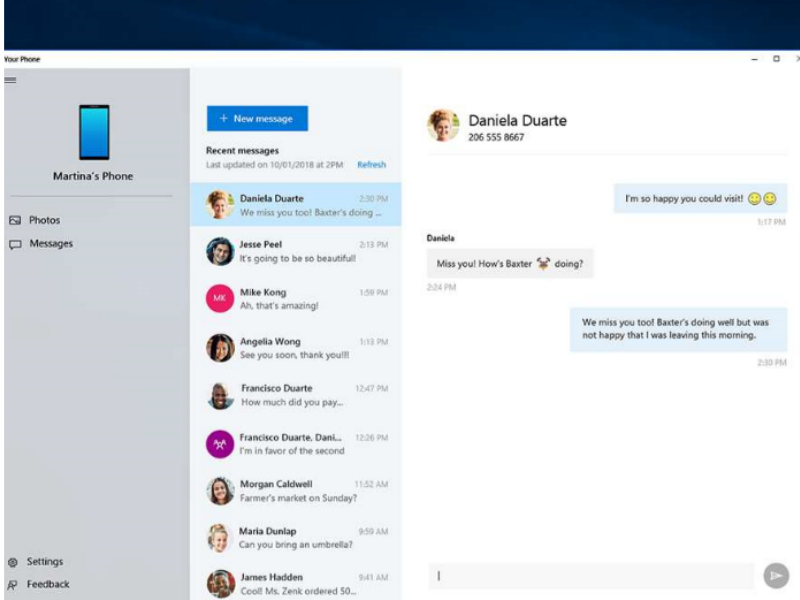 Sync Over Wi-Fi or Mobile Data
To sync your phone to your PC, you can use Wi-Fi or mobile data. To allow the Your Phone Companion app to use your mobile data, you need to open the app on your phone, go to Settings->Sync over mobile data.
Final Thoughts
In my use of the app, I found the setup process to be a little long winding and the sync process sluggish. If you are conscious of saving on battery life, this app may not favor you.
I probably will be sticking to PushBullet for now, but if you are someone who likes to see all your Android notifications on your Windows PC using a native app, you can give this a try.
And let me know how it worked for you!