Apple announced on Monday that the latest OS update for the iPhone will be available for download for all. The iOS 9.3 update throws up some interesting new features like password protected notes and Wi-Fi-Assist improvements that makes Apple's mobile platform better than before. If you still haven't checked out all the cool features and the different things you can do with them, here's a quick rundown.
New Features in iOS 9.3
Night Shift Mode
Staring at your computer screen all day long can be stressful. Add some night time reading to it and you can end up with sleep disruptions and unwanted headaches, thanks to the distortions caused by the blue LED light emitted. iOS 9.3's Night Shift mode will make use of your geo-location to determine when the sun sets in your area and automatically shifts to a less harsh and more night-friendly display. Come morning, everything will shift back to normal. This feature is already possible with apps such as Flux or Twilight but the downside is that the screen takes on a yellow or orange tinge, which is downright horrid.
Night Shift mode is available on the iPhone 5s and all 6 models, iPad Pro, iPad Air 1 and 2, iPad mini 2 or later, and the 6th-generation iPod touch. Night Shift Mode is not on by default, so here's what you have to do to get started.
1. Go to Settings.
2. Tap on Display and Brightness.
3. Tap Night Shift.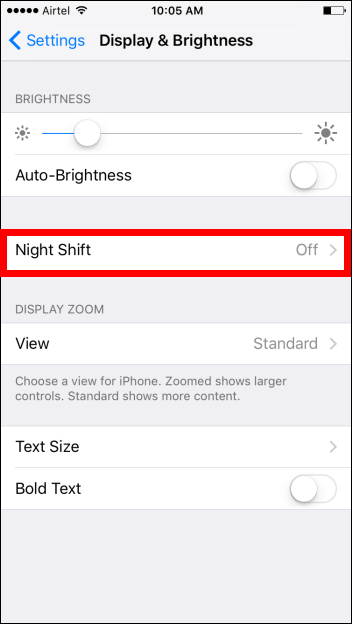 Note that Night Shift mode will not be available if you are running Low Power Mode. However, you can still take advantage of this feature using Siri. To know how to activate Night Shift in Low Power mode, click here.
4. On the Night Shift screen, toggle the Scheduled button to On position.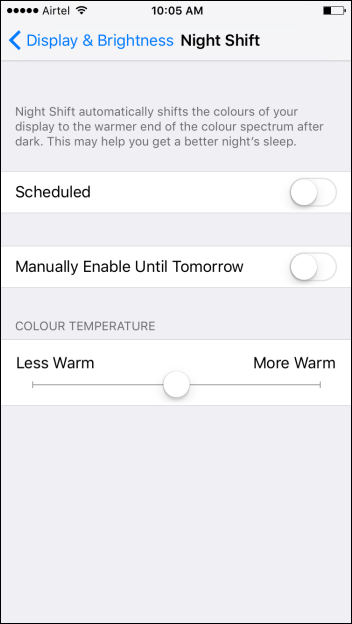 5. You can now set the times at which Night Shift will run. You'll notice that a default time is already set on the iPhone. Mine says says 10 p.m. to 7 a.m. You can tap on this time to choose the Sunset to Sunrise option, which will automatically get adjusted through all the seasons. You can also choose to turn on or turn off Night Shift at custom times using the toggle switch options on the screen. So instead of 10 p.m. to 7 a.m. you can choose 9.30 p.m to 7.30 a.m. Once you have set the desired times, tap to go back to the Night Shift screen.
6. On the Night Shift screen, you have one more option left. You can use the slider to adjust how warm you want your screen to be. Less Warm adds a slightly orange tinge to your screen, Warm adds a darker tinge of orange and more warm turns it into an ugly shade of orange. You can move the slider around to preview the color.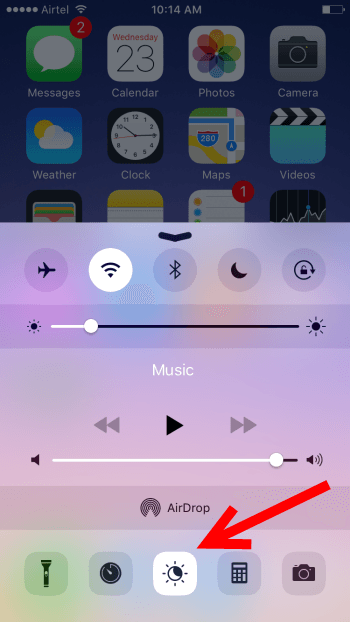 If that all feels like too much work for you, simply go to the Control Center (swipe up from the bottom of the screen) and tap the middle button between the Clock and the Calculator to activate/deactivate Night Shift.
Notes with Touch ID and Password Support
Secure note taking is a long standing demand for many users and I'm glad to tell you that the option is finally available in iOS 9.3. The feature will work using the Apple's intuitive fingerprint sensor, Touch ID. That means you can now lend your iPhone or iPad to a family member or friend and not worry about them reading your private notes. Other improvements to the Notes app includes the ability to sort notes by date or title.
To set up a password for your notes, here's what you need to do:
1. Open up the Notes app and tap Upgrade Notes to upgrade your notes app. The upgrade will allow you to take advantage of new features such as capturing photos and maps, drawing with your fingers, and locating items with the new Attachment browser.
2. Now go to Settings.
3. Scroll down and tap Notes.
4. In the Notes screen, tap Password.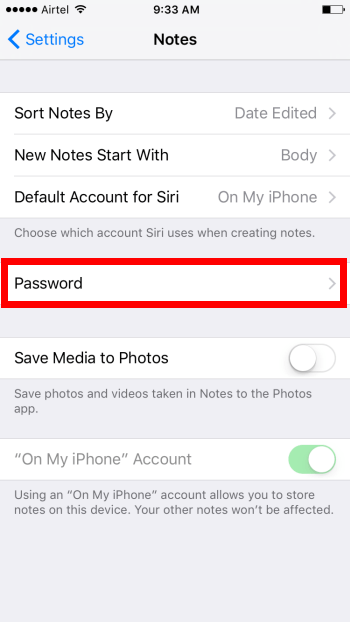 5. Create a password for your notes. If you don't want Touch ID, you can toggle it off.
6. Now, head into your Notes app and create a new note, or open an already-existing one.
7. Tap the Share button in the top right corner of the note you want to secure.
8. In the bottom menu, tap Lock Note. This will activate the lock icon at the top of the screen.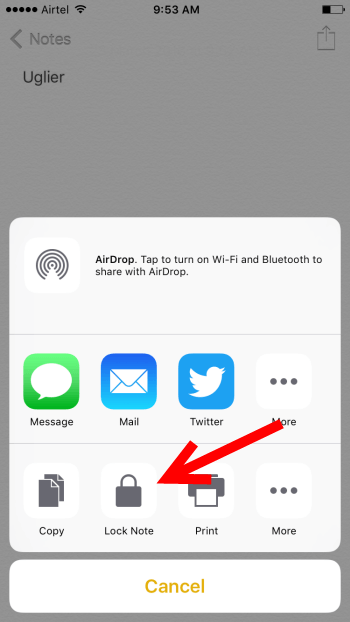 9. Tap the lock to lock your note. You will be required to use the password you created in step 5 to lock the note.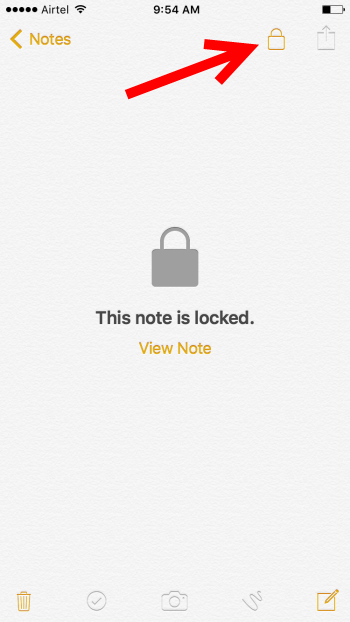 To view the note, again, you'll have to input your password or Touch ID.
Personalized News Recommendations
News that is supposed to be personalized to suit your tastes never really works like its supposed to and iOS 9.3 hopes to change all that. News is said to be more focused on your tastes but you can still expect suggestions for editor's picks and trending topics. If you prefer watching videos it will play within the news story itself and you won't be shuffling between different screens. Plus you can grab the best views with landscape option becoming available.
Get Better Health Apps Access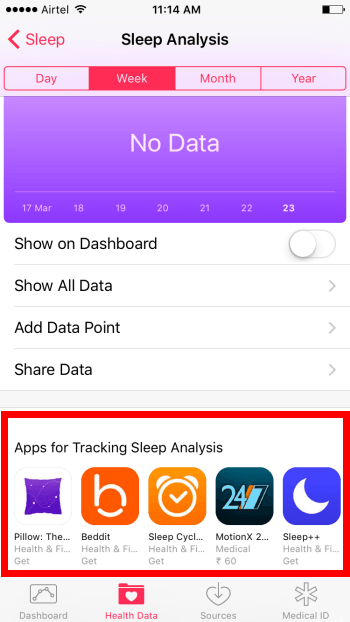 Keeping track of your health stats should get better in iOS 9.3 with improvements in the Health app. The Wellness dashboard now highlights third party apps to make it easier for you to discover apps that will help you record your workouts, manage  and monitor sleep. If you have an Apple Watch, the app will also be able to record movement data on the app.
CarPlay Improvements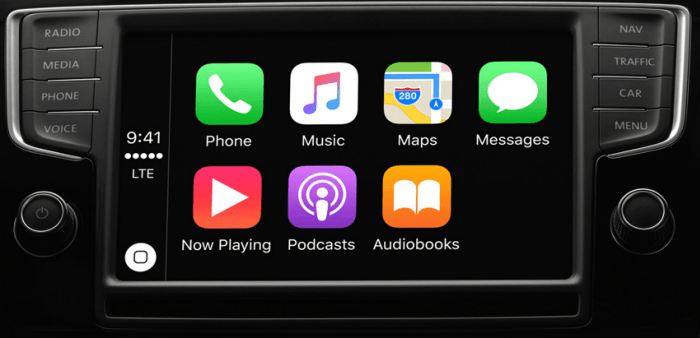 CarPlay gets some cool improvements, if you have a CarPlay compatible car that is. Apple Music integration is expected to get better with a New and For You screen offering options to create and listen to custom playlists. If you are using Apple Maps to navigate, CarPlay now supports the Nearby feature making it hell of a lot easier to find gas stations, parking lots and restaurants.
Smart Education Tools
If you are an educator using the iPad in your classroom, you'll be excited about the upgraded features in iOS 9.3. The first big deal is called Shared iPads. It is a feature designed to let students upload their Apple ID and other information including apps, iDrive documents and books on any school iPad. This will make it easier for students to access their data when they log into a classroom iPad. Young students can have their photo ID displayed on the lock screen with a 4 digit pin access instead of having to use usernames and passwords.
The next educational innovation is the Classroom app, which are for teachers who can check on the progress of their students work, connect them to lesson plans, and share work via AirPlay. Teachers will be able to virtually look at any iPad screen in their class, remote launch a specific app or website in every iPad in their class, and even remotely lock screens to prevent students from getting distracted with other pages. There are some other smaller control improvements such as ability to help students reset lost passwords.
The last feature is the Apple School Manager app for OS X. This is for school administrators to manage their fleet of iPads. It includes the overall control and administration of the iPads such as managing Apple IDs for students, teachers and other staff, ability to buy books and deliver iTunes University courses remotely.
Other Improvements
3D Touch on the iPhone 6S and 6S Plus get new shortcuts for the Weather, Settings, Health, App Store, iTunes Store and Compass apps. The Compass, for instance, lets you Start Compass or Set Level with a quick touch tap, while the Health app allows you to Show Dashboard or Show Medical ID.
The Photos app will now make it possible to duplicate original photos so you can make edits to them while retaining the original. To learn how to create a duplicate photo, check out this quick iOS tip.
That's most of the notable features in the update. Is there any feature in particular that impressed you much? We'd love to hear your thoughts.