The Photo app in your iPhone offers plenty of cool photo editing features; you can add filters, crop photos, adjust the saturation, contrast and brightness and more. But did you know that you can also create duplicate photos from the original. This can be done if you have downloaded the latest update to the operating system, iOS 9.3. Earlier, you used to have the Copy option to copy images from an album and paste it onto another app like Messenger. In iOS 9.3 the Duplicate option lets you create duplicate photos and save them in the same album itself.
How To Create Duplicate Photos in iOS (9.3)
1. Open the Photos app and go to the Camera Roll.
2. Select the photo you want to duplicate and tap the Share button that is on the bottom left of the screen.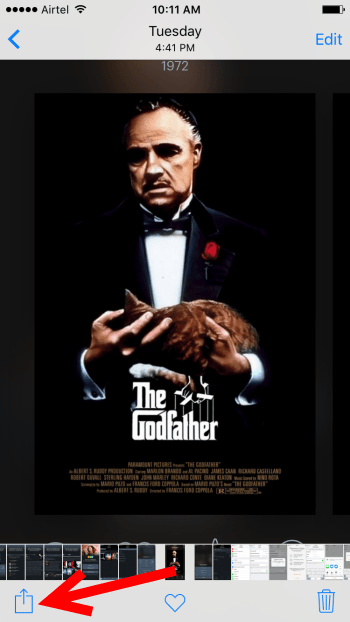 3. In the Actions menu, tap Duplicate.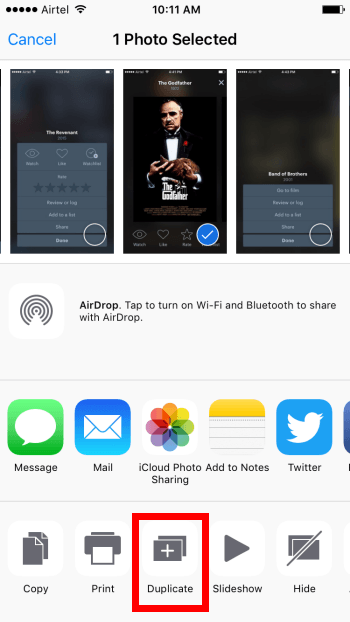 4. A copy of the photo will now be created in the same album. If you own an iPhone 6S or 6S Plus, and the photo you duplicate is a Live Photo, you will be asked if you want the duplicate to be a Live Photo as well or just a plain still photo.
The newly created duplicate photo will appear next to the original one inside the album in the chronological order as the latest photo.
Want to know more amazing iOS 9.3 features? Check out this post which shows you how to set the Night Shift mode and secure your notes.