Apple Music is good, but it gets even better with third party apps that help you customize the way you want to listen to your music. Next, a new app from Sorcererhat promises to let you enjoy the songs you know and love with its smart playlists that simply know what you want to listen to everyday. Like the sound of that? Read on to learn more about Next.
Next App Review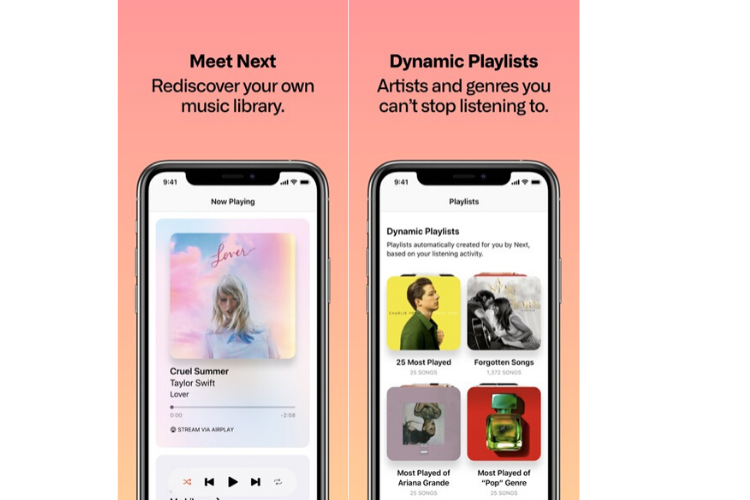 We all love to plug in our AirPods and listen to our favorite Apple Music. Trouble is, we don't often want to listen to a certain genre of songs, certain artists or to a specific playlist. Shuffle mode is great but you're more likely to end up skipping songs than listening to them. All said and done, listening to your music library can end up being a disruptive process.
Next introduces its specially designed feature Magic DJ that analyzes your music library and dynamically creates a mix of all your songs, balancing them in a smart way. It does this using an algorithm developed exclusively by the Next team.
All you need to do is tap Play and you can start listening to your favorite songs without worrying which ones to listen to.
Playlists for Every Occasion
To understand your music tastes better, Next creates multiple playlists that are based on your listening habits and these playlists are automatically updated.
The playlists can include songs with your favorite artists and genres. It can also be songs you added to your library but listened to rarely, or songs you used to listen to a lot in the past but ended up forgetting about. New playlists are constantly added time to time.
Some examples are "25 Most Played," "Recently Added," "Most Played" by artists & genres; "Forgotten Songs" and "Never Played."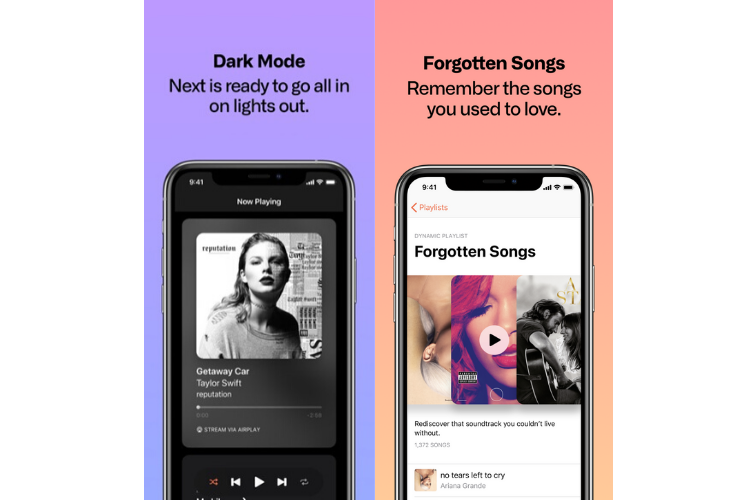 If you prefer to listen to something more specific, you can make use of the Playlists tab.
Final Thoughts
Next may not sound like a brilliant app, but it can surprise you in more ways than you can imagine. You may have added albums but only listened to a few songs from it. Next gives you a chance to listen to the ones you missed out, and you'd be surprised at how many good ones you simply never got to listen to.
Next also has a beautiful interface, with cool animation on the Now Playing card that really completes the user experience.
If you like the idea of doing more with your Apple Music library, you can pick up Next on the App Store for a special limited-time price of $4.99 in the US.
You will need an iPhone or iPod touch running iOS 13 with an active Apple Music subscription to use the app.
Check it out and tell us what you think!