Smartphone cameras have come a long way since its inception. In fact, smartphone photos and videos are just as good as ones taken from the best cameras. However, one problem remains. Blurring and shaking still mars a perfectly good experience. All that of course, is about to change thanks to camera stabilizers for smartphones. We previously covered FlowMotion on our blog and today I've been requested to check out Fancy. Fancy is a stylish camera stabilizer on Indegogo and it has drawn a huge amount of interest from backers around the world. Here's what we know about the device.
Fancy Camera Stabilizer for Smartphones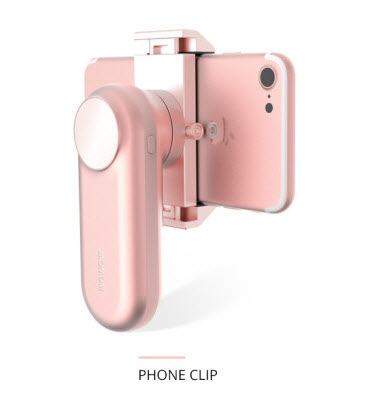 The first thing that strikes you about Fancy is its size. Its a tiny device weighing almost as light as a smartphone, about 180 grams. Its dimensions are smaller than an iPhone and measures about 43.5x118x23 mm in its folded state.
An adjustable clip holds the smartphone in place while an electronic stabilization system keeps the phone steady when you are walking or moving. You can also attach it to a selfie stick or camera using the standard tripod mount.
Fancy also features an LED light for adding some extra light and a small selfie mirror at the back. Its built-in 2600 mAh battery can run for 8 hours in one charge. Fancy comes with a micro USB cord, which can be plugged in to recharge the device. Fancy recharges in 2 hours and even doubles up as a smartphone power bank.
Key Features of Fancy Camera Stabilizer
Smallest camera stabilizer on the market
Built-in light
8 hour battery life
Compatible with selfie sticks and tripods
Has selfie mirror at the back
Includes phone charging function
Supports vertical and horizontal shooting modes
Portable
Lightweight at 180 gms
Compatible with all smartphones
Includes Power LED lights
Supports fast charging
Available in Rose Gold, Sky Grey, Jade Green, Moonlight Silver and Black Ink.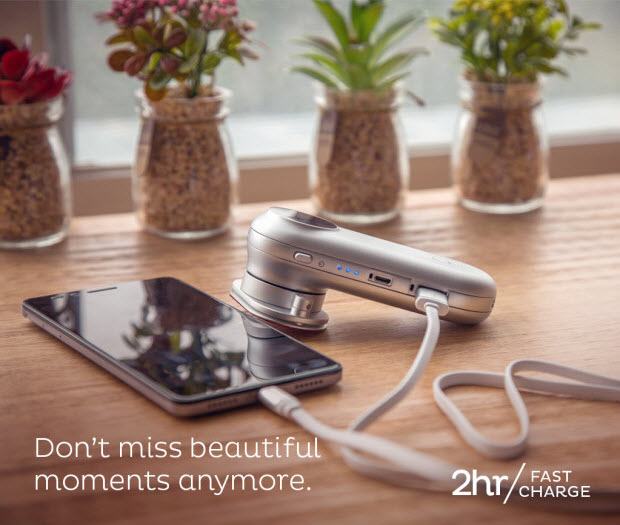 If you've always wanted a handy camera stabilizer that's easy to carry on the go and doesn't cost the world, check out Fancy on Indiegogo. It costs just $89 right now, but may retail at a much higher price  when it is launched worldwide sometime in April. Fancy is available in Rose Gold, Sky Grey, Jade Green, Moonlight Silver and Black Ink.