We've all had problems capturing smooth videos on our smartphone. If you are simply fed up taking shaky videos on your iPhone or Android device, you may want to take note of a new Kickstarter project called FlowMotion ONE Smartphone Stabilizer. Here are more details on what this simple $19 device can do.
FlowMotion ONE Smartphone Stabilizer Features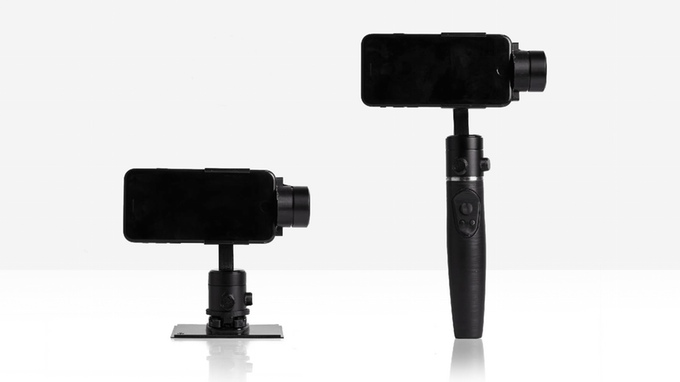 FlowMotion ONE is a tiny little device about the size of a coke can that be attached to a small extension pole, a camera mount or a GoPro mount so you can take vibration-free, non-shaky videos like a pro.
It features three axis rotation, advanced auto follow technology, panorama, motion time lapse and face/image/object recognition options. It is also waterproof and comes with built-in Bluetooth. That means you can simply attach it to your helmet and capture videos with the remote control from your smartphone.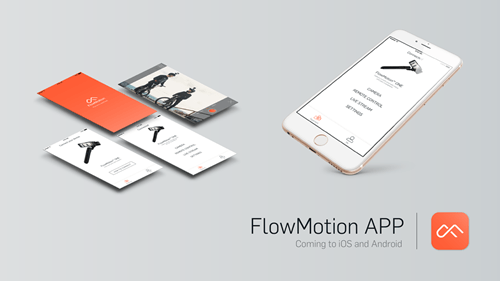 When used with the FlowMotion app, you can mark the person you are capturing on video and the device will make sure to keep the focus on that person during a recording. The advanced auto follow technology that is built into the app will ensure that no matter how they move around, the video will capture and retain them on screen without shakes and jolts.
The smartphone stabilizer is the perfect aid for live streaming videos on Facebook or YouTube, for capturing stunning motion time-lapses, and amazing panorama photos. It requires absolutely no calibration or set up. Just slip in the phone and its ready for use right away.
When not in use, you can simply detach the grip, fold the stabilizer and drop it in your pocket. The device weighs about 300 g and comes with a couple of batteries with a life of about 3 hours.
FlowMotion ONE Smartphone Stabilizer has already racked up $633,000 in funding, despite a humble $30K request. If you choose to back this project, you should be getting your product by the end of March 2017.
Check out the Kickstarter page for all the details.