Whether you are a photographer or someone who loves streaming events on the iPhone, you'll friend a great friend in olloclip. The company has been making ground breaking lens sets and accessories for mobile since 2011 and their olloclip Connect X Lens System for the iPhone X is designed to help iPhone X photographers shoot wider and closer angles with ease.
Want to know all the details?  Read on.
Olloclip Connect X Lens System iPhone X Specific Features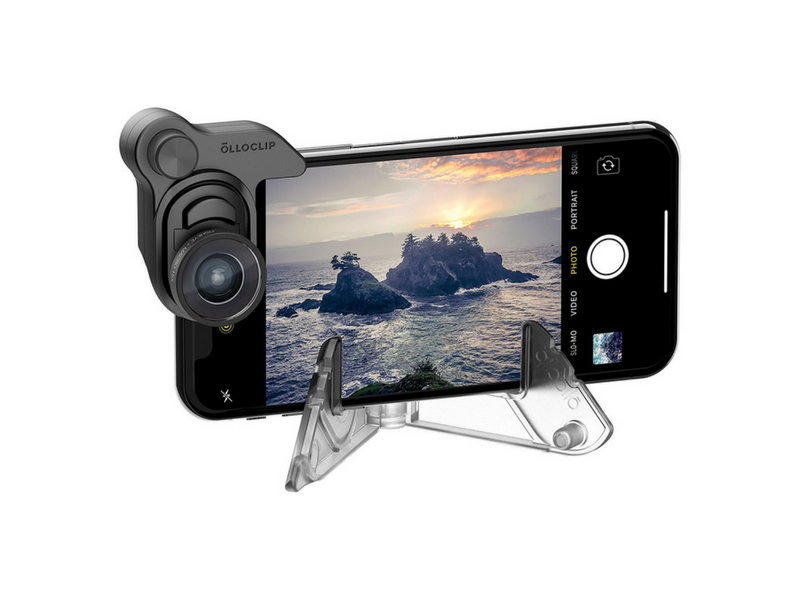 The highlight of the olloclip Connect X Lens System is Connect X interchangeable lenses that can be instantly adapted to any shooting environment. The Connect X Lens System also has features unique to the iPhone X, such as:
Expanding Lens Mount: This opens to easily accommodate all kinds of screen protectors. It also intuitively aligns with both front and rear cameras without the need for extra parts.
Connect X Interchangeable Lenses:  You can easily switch out the removeable lenses on or off the phone to instantly adapt to any shooting environment.
Pendant Stand: It also comes with a stand to comfortably carry the iPhone X lens set. The stand can be opened to form a pocket-sized tripod. Perfect for those times when you need to shoot stabilized video, live stream events, take time-lapses or simply watch a movie.
Telephoto Camera Compatibility: Users looking for greater optical zoom and magnification can easily flip the individual Connect lens within the clip to double the effect of the lens.
Lens Types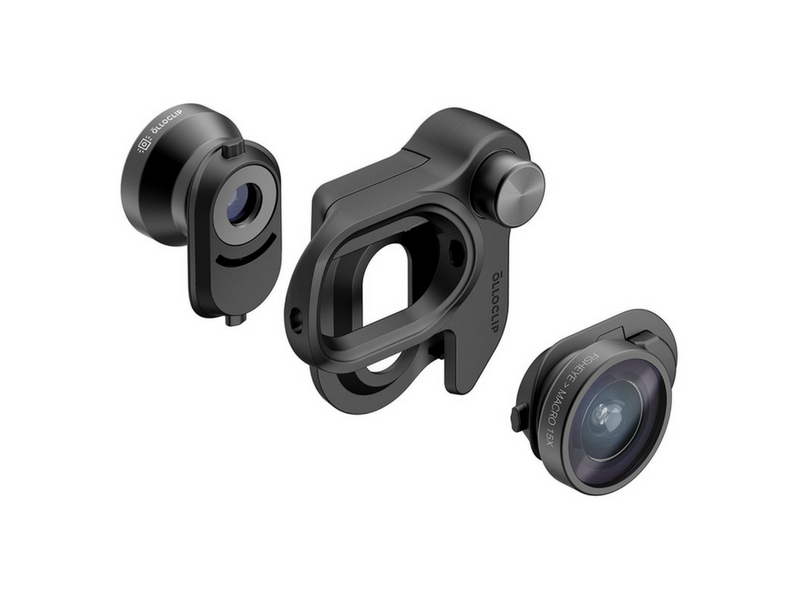 In all, there are 6 olloclip lenses available for the iPhone X. Each lens is designed using premium multi-element glass optics.
Super-Wide – This is a four-element lens with more than 120° visibility.
Ultra-Wide – This can shoot a 155° action camera field-of-view
Fisheye + Macro 15x – It can deliver a unique 180° wide-angle spherical effect with 15x increased magnification
Telephoto – It offers 2x optical zoom allowing you to get twice as close to the action
Macro 14x + 7x – This lens lets you get all the close details of your shot; and
Macro 21x – This is for taking the ultimate close-up shots.
Availability and Pricing
The Connect X lens system for iPhone X is available at olloclip.com. Prices range from $59.99 to $79.99. You can also pick up the Mobile Photography Box comprising 3 lens for just $99.99.