The Windows Personalization gallery has a great collection of themes for your Windows PC. Themes that work not just on a single monitor, but also on a dual monitor PCs. These set of themes are called Panoramic themes and they extend across both monitors provided they are of the same resolution. If the monitors are of different resolutions, then a different image will be displayed on each monitor. Panoramic themes don't work as intended on single monitor PCs as you can only view a part of the image, but you can still try them out. If you work with a dual monitor, download these beautiful panoramic themes for Windows 8 and enjoy a more beautiful Windows 8 experience.
Panoramic Themes for Windows 8 Desktop
Bridges
Get 7 of the world's most beautiful bridges stretching from Paris to Tokyo on your Windows 8 desktops.
Download Bridges Panoramic Theme
CityScapes
View 7 stunning skylines on your dual monitor Windows 8 PC with cityscapes. Hong Kong, Vancouver, London, Guangzhou, Malaysia, and Singapore feature in this panoramic theme.
Download Cityscapes Panoramic theme
Forests
Add some green and yellow shades to your Windows screen with the Forests panoramic theme. The theme features bluebell woods in Hampshire, Shenandoah national park in Virginia, and redwoods from California among others.
Download Forests panoramic theme
Horizons
Wake up to a Arizonian sunrise, see the horizon over Spanish mountains, chill at the sight of a winder wonderland in Yosemite, and walk along the cool breezy Washington beach right from the comfort of your home with this lovely panoramic theme for Windows 8.
Download Horizons Panoramic theme
Majestic Mountains
Cool yourself with twelve chilly mountainous scenes from Austria, U.K, Greenland, U.S, Italy, and Nepal and more.
Download Majestic Mountains Panoramic Theme
Nightfall and Starlight
This Windows 8 panoramic theme features distant galaxies, fading sunset across a railroad bridge, windmills at sunrise, twilight at Jefferson Park, a cool Italian morning and more.
Download Nightfall and Starlight panoramic theme
Waves
Get swept by the rough and rowdy waves across the world in this panoramic theme that also features seaside sounds including the sound of seagulls and pounding surf.
Download Waves Panoramic theme
Panoramas of New Zealand theme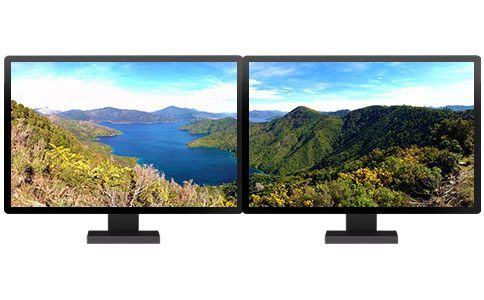 Enjoy 15 vibrant images shot by photographer Josh Robinson in New Zealand showcasing the pastoral countryside and beautiful seascape that makes New Zealand a beloved destination for relaxation-seekers.
Download the Panoramas of New Zealand theme
Rock Formations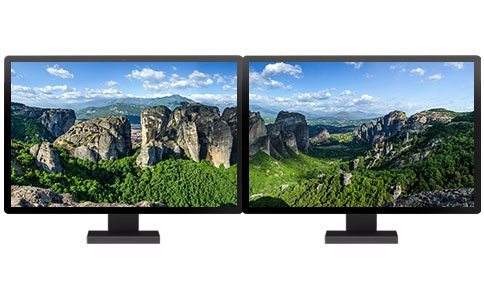 What do you think of the Windows 8 Panoramic themes? Does it add value to your Windows 8 experience?