Printing photos from your smartphone is not a straightforward seamless task. Kodak is aiming to change all that with its instant photo printer in the Step lineup. The latest iteration of the instant photo printer has a more compact design and can print photos using Zink paper, thereby eliminating the need for ink cartridges. Here's more on the latest launch from Kodak – the KODAK STEP Slim Photo Printer.
Features of KODAK STEP Slim Photo Printer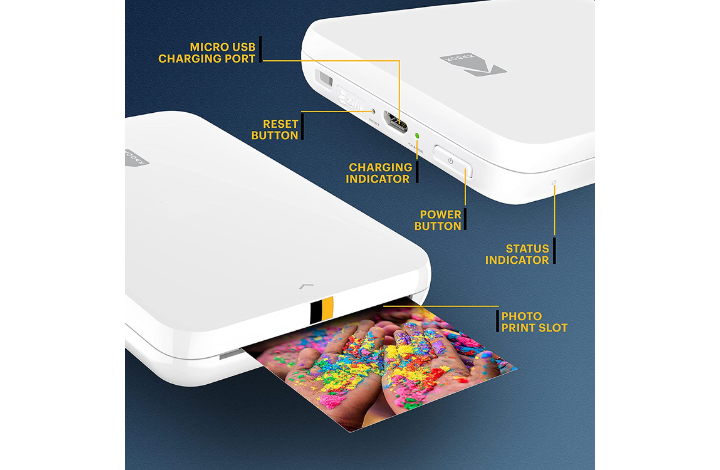 Slim and Compact Design
Today's mobile lifestyle means we want technology to match that way of life. Nobody wants to carry around a clunky printer with wires et al, on their travel destinations. The KODAK STEP Slim Photo Printer with its compact, pocket-size design makes it an ideal accessory to take with you wherever you go.
Quick Printing
The KODAK STEP Slim lets you print beautiful 2×3" photos in under a minute. You don't have to worry about connecting it to a computer or dealing with any messy wires. Just insert the blue calibration sheet and paper into the printer. Power it on and connect it to your phone using Bluetooth. Now you are ready to print!
Improvise with the KODAK STEP Prints app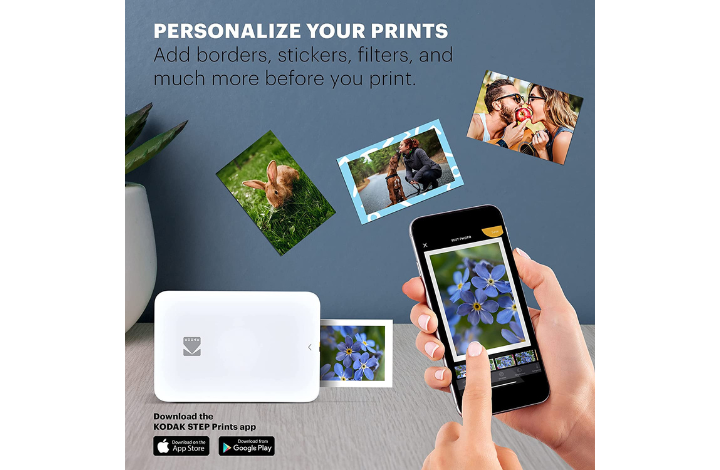 To personalize your photos and make it pop out, you can download the KODAK STEP Prints app on your smartphone and connect it to the printer. You can then use the app to add stickers, frames, and drawings to the photos before printing.
No More Dealing with Ink Cartridges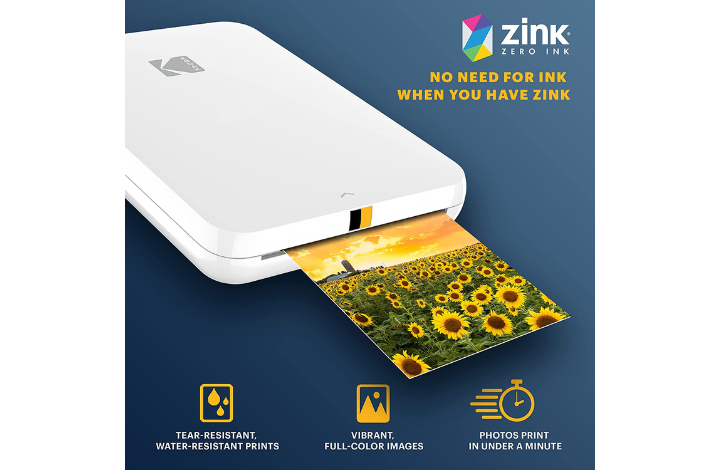 The Kodak Step Slim makes use of Zink paper for printing. This is a special type of photo paper that uses no ink or toner to print glossy color photos. This technology allows greater convenience in printing full-color, dry-to-the-touch photos. Plus its sticky back lets you place them on walls, on your laptop or in your locker so you can see them always in your living space.
Battery Life
This camera has a rechargeable battery that is capable of printing 25 photos on a single charge.
Conclusion
Capturing memories on your smartphone is great. The KODAK STEP Slim Photo printer does a good job of bringing them to life with smart technology. With a smooth setup, compact, pocket friendly design and no dependence on cartridges, this is a really cool accessory to own if you love printing photos from your smartphone.
Price: $79.99
Check it out and tell us what you think!
See the KODAK STEP Slim Photo Printer on Amazon