The PlayStation 4 is a complete package in itself that you can just get up and running right out of the box. Although you don't need anything else, adding a few extra accessories can enhance your gaming to a new level. Whether you want to add more convenience to your gameplay or get a more immersive experience, you can find an accessory that will suit your needs. We've put together a list of 5 of the best PS4 accessories that will genuinely add to your gaming experience. Check it out and tell us what you think!
PS4 Accessories for Gaming in 2020
ASTRO Gaming C40 TR Controller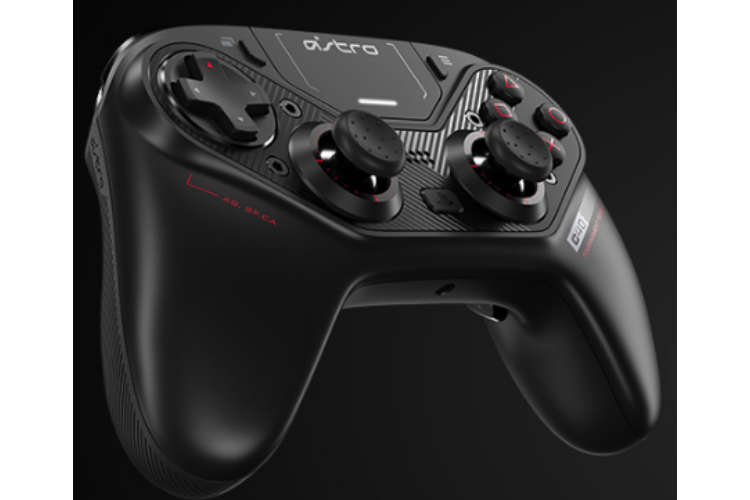 The ASTRO controller is an expensive accessory, but that's the price you pay for amazing! Designed with a number of customizable parts, you can adapt the C40 TR for any play style or genre. The level of flexibility that this controller offers is significant because PS4 gaming is all about a personal style and preference and the controller offers great convenience with its customizable setup.
You can easily swap between the Analog Stick or D-Pad Modules for consistent performance. You can also setup the controller in Offset or Parallel configurations. You can create your own profiles and switch between them right on the controller. You can also remap buttons to match your gaming style.
Buttons at the back of the controller makes it more ergonomic while improving the response time and accuracy.
You can also quickly change between wired and wireless mode to adapt to any gaming environment using the on-board Mode Switch.
Trigger stops let you easily adjust the throw of your triggers to allow hair-trigger performance, especially in FPS titles.
The controller promises to deliver over 12 hours of battery life.
With its customizability, versatility and accuracy, the C40 TR Controller is one of the best PS4 accessories you can own at the moment.
See the ASTRO C40 TR Controller on Amazon ($289)
SteelSeries Arctis Pro Wired Gaming Headset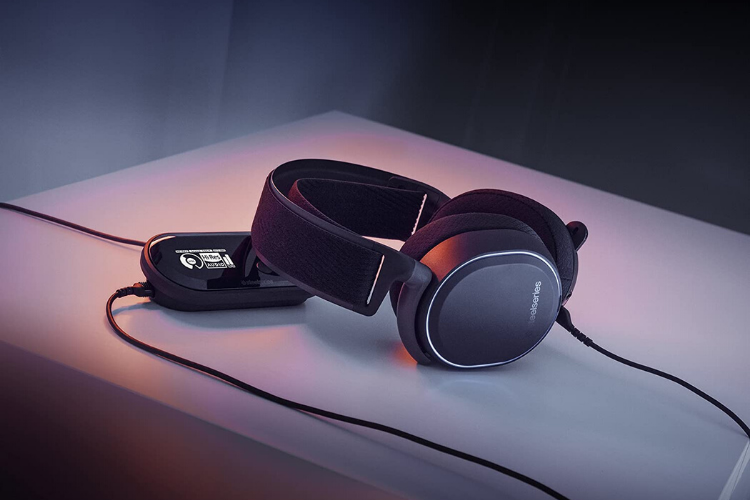 The Arctis Pro + GameDAC (digital to audio converter) stakes claim to be the world's first certified hi-res gaming audio system. It is a fantastic system that brings audiophile grade sound quality, with a rich, immersive sound experience. The bidirectional microphone delivers studio quality voice clarity and background noise cancelation.
As far as the headband goes, it has adjustable ski goggle suspensions that distributes weight evenly for maximum comfort during long gaming sessions.
An intuitive OLED menu and on ear ChatMix dial lets you quickly adjust game audio, voice settings, and more.
To top it all, the headphone comes with a premium look. The gunmetal finish on the lightweight steel headband and the soft touch coating on the removable speaker plates, gives off a sophisticated look.
See the Arctis Pro Wired Gaming Headset on Amazon
Seagate Game Drive for PS4 Systems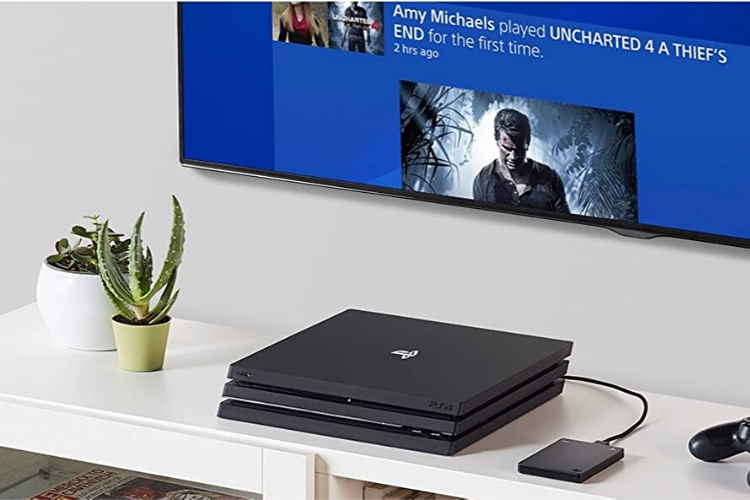 If you own a PS4, it is only going to be a matter of time when hard drive will run out of space. In times like that, you need a good external game drive to keep your games with your always. Seagate's officially licensed drive for PS4 system has a slim-line and a compact design that can fit just about anywhere. It has a storage capacity of 2TB, letting you save 50 games or more on it. It is also easy to use, with a simple USB 3.0 plug-and-play setup.
See the Seagate Game Drive on Amazon
OIVO PS4 Pro Cooler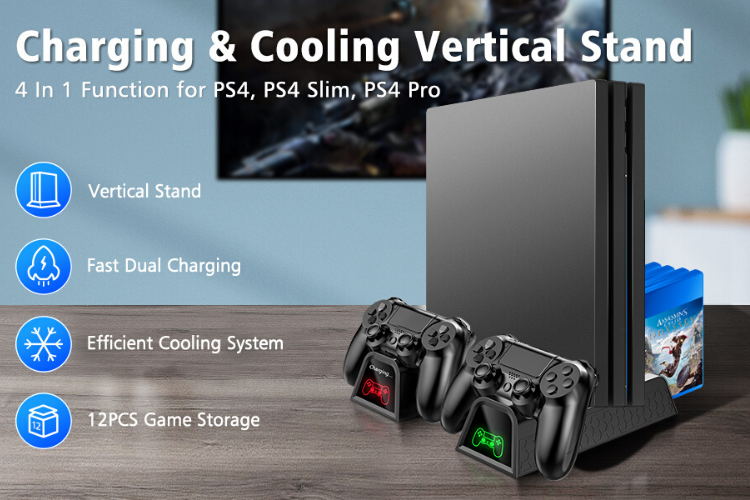 For the gamer who plays way too long and worries about the console overheating, this cheap cooler stand is just what the doctor ordered. The cooler is compatible with the PS4, PS4 slim, and the PS4 pro console.
It sports two docks on its side for a fast 2-hour charging time. A built-in protector chip ensures that you are not ruining the batteries by overcharging.
The galvanized metal base of the cooler ensures efficient cooling and the stand nicely doubles up as a storage space where you can keep up to 12 games for display as well as quick access.
See the OIVO PS4 Pro Cooler on Amazon
PlayStation VR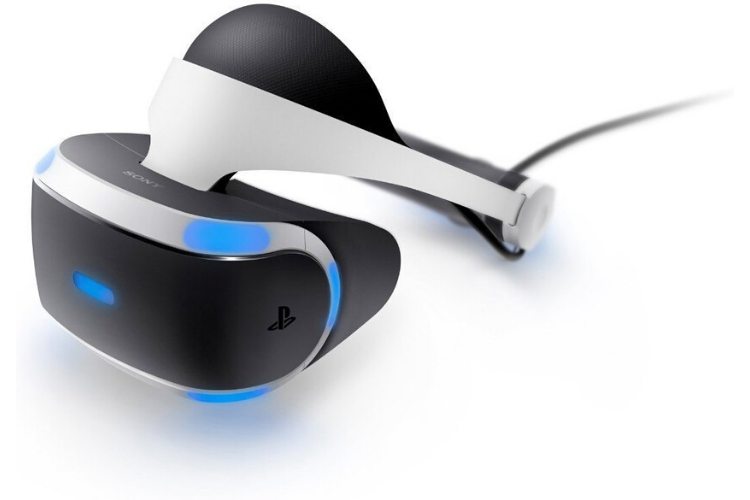 For the ultimate in immersive gaming experience, you may want to go the VR way. VR lets you experience the game as if you are right in that gaming environment with stunning visuals via its 5.7" OLED 1080p display running at up to 120 frames per second.
Its 3D Audio Technology ensures that you hear every bit of sound above, below, and all around you. The VR set has a good design built with comfort in mind. It is also easy to use with a simple plug and play setup.
See the Playstation VR on Amazon