Razer has once again raised the bar in mobile gaming audio with the introduction of the Razer Hammerhead Pro HyperSpeed wireless gaming earbuds. These innovative earbuds are designed to provide gamers with an unparalleled audio experience, no matter the platform they choose to play on. In this article, we will take an in-depth look at the Razer Hammerhead Pro and discuss its key features, compatibility, audio quality, and more.
Razer Hammerhead Pro HyperSpeed: Key Features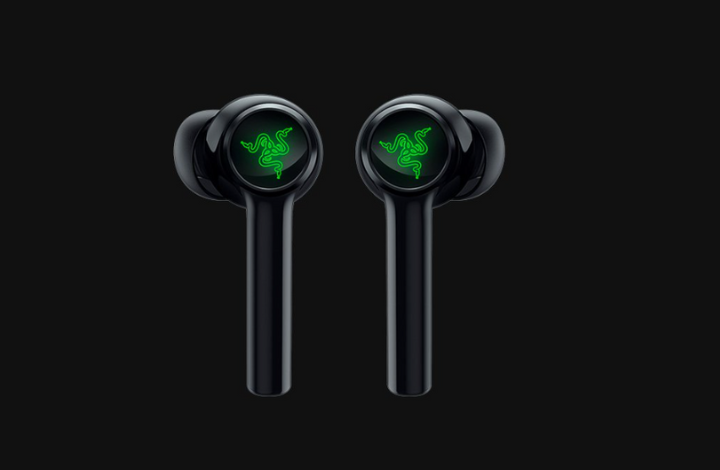 HyperSpeed Wireless Technology
The Razer Hammerhead Pro HyperSpeed gaming earbuds boast HyperSpeed wireless technology, which promises a seamless and lag-free audio experience. This cutting-edge wireless technology provides ultra-low latency audio, with a latency of just around 60 ms, making it perfect for gamers who demand precision and responsiveness in their gaming audio.
THX Certified Audio
When it comes to audio quality, the Pro HyperSpeed does not disappoint. The earbuds are equipped with THX Certified Audio, which guarantees consistent frequency response, low distortion, and exceptional noise isolation. This certification is a testament to Razer's commitment to providing gamers with the best possible audio experience.
Bluetooth 5.3 Compatibility
The Hammerhead Pro HyperSpeed features Bluetooth 5.3 compatibility – perfect for smooth, fluid connectivity across a multitude of devices. This advanced Bluetooth technology allows the earbuds to connect seamlessly with platforms such as PlayStation, PC, phones, Steam Deck, and Nintendo Switch.
Customizable RGB Lighting
Aesthetics are just as important a functionality for gamers as precision and the Hammerhead Pro HyperSpeed delivers on this front as well. The earbuds feature customizable Razer Chroma RGB lighting, allowing users to personalize the look of their gaming earbuds to match their style or mood.
Multiple Audio Modes
The Razer Hammerhead Pro offers different audio modes to cater to various gaming scenarios. For example, the Gaming Mode ensures robust performance with minimal Bluetooth latency, while the Do-Not-Disturb Mode silences Bluetooth notifications, allowing gamers to stay focused on their gameplay.
Compatibility
One of the standout features of the Razer Hammerhead Pro gaming earbuds is their wide compatibility with a variety of gaming platforms. This ensures that gamers can enjoy a consistent and high-quality audio experience, regardless of the device they choose to play on.
The supported platforms include:
PlayStation
The Hammerhead Pro is compatible with PlayStation consoles, allowing gamers to enjoy immersive audio experiences while playing their favorite PS4 or PS5 titles.
PC
PC gamers can also benefit from the Razer Hammerhead Pro's exceptional audio quality. The earbuds can be easily connected to a PC via the included HyperSpeed Wireless Dongle.
Phones
Mobile gamers are not left out either, as the Razer Hammerhead Pro can be effortlessly paired with smartphones, providing a high-quality audio experience for gaming on the go.
Steam Deck
The upcoming Steam Deck handheld gaming device from Valve will also be compatible with the Razer Hammerhead Pro, ensuring a seamless and immersive audio experience for those looking forward to playing their favorite PC titles on this portable device.
Nintendo Switch
Nintendo Switch users can also take advantage of the Hammerhead Pro's impressive audio capabilities, enhancing the gaming experience on this popular hybrid console.
Audio Quality
The Razer Hammerhead Pro gaming earbuds deliver an unmatched audio experience, thanks to their THX Certified Audio and advanced features. Here are some of the aspects that make the audio quality of these earbuds truly exceptional:
Consistent Frequency Response
The THX Certification ensures that the Razer Hammerhead Pro provides a consistent frequency response across the entire audio spectrum. This means that gamers can expect crystal-clear sound with accurate reproduction of in-game audio, whether it's dialogue, sound effects, or music.
Low Distortion
Distortion can be a significant issue in many earbuds, but the Razer Hammerhead Pro is designed to minimize this problem. The THX Certification guarantees low distortion levels, ensuring that gamers can enjoy a crisp and clean audio experience without any unwanted noise.
Exceptional Noise Isolation
The Razer Hammerhead Pro gaming earbuds also excel when it comes to noise isolation, blocking out external sounds and allowing users to become fully immersed in their gaming sessions. This is particularly useful for gamers who play in noisy environments or who want to avoid disturbing others around them.
Personalization: Make the Razer Hammerhead Pro Your Own
The Razer Hammerhead Pro gaming earbuds offer a high degree of personalization, allowing users to customize various aspects of the earbuds to suit their preferences. Here's a closer look at some of the customization options:
Razer Chroma RGB Lighting
As mentioned earlier, the Razer Hammerhead Pro features customizable Razer Chroma RGB lighting. This allows users to choose from a wide range of colors and lighting effects to create a unique and personalized look for their earbuds.
Audio Modes
The Razer Hammerhead Pro offers multiple audio modes, including Gaming Mode and Do-Not-Disturb Mode. Users can switch between these modes depending on their gaming needs, ensuring an optimal audio experience at all times.
What Other Reviewers Are Saying:
The Razer Hammerhead HyperSpeed earbuds are a completely wireless set of earbuds that sound great, fit well, and can be used on the go for listening to music, podcasts, and more.
The Razer Hammerhead Pro HyperSpeed wireless earbuds offer some great versatility care of 2.4GHz and Bluetooth 5.2 connectivity.
Conclusion: The Ultimate Gaming Earbuds
Whether you're a console gamer, a PC or a mobile gamer, the Razer Hammerhead Pro has something to offer you. The Hyperspeed promises an immersive audio experience that turns every play session into a truly epic encounter.
Don't compromise on your gaming audio. Consider investing in the Razer Hammerhead Pro and elevate your gaming experience to new heights.
Visit Amazon to learn more. Or check it out on the official page. Price: $199