Crescent Moon Games and MGaia have launched their latest iOS game and its a gorgeous looking fun adventure puzzle game called Legend of the Skyfish. Price: $3.99. Let's check it out!
Legend of the Skyfish for iOS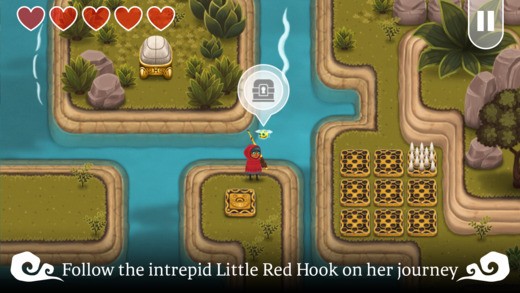 Legend of the Skyfish is set in an open world where you play a cute character called Little Red Hook who journeys across a stunning environment with her pal, Moonwhale to find and defeat the monstrous character Skyfish.
The first thing that catches your attention in the game is the gorgeous hand painted artwork which brings the environments and characters to life. All the charters in the game have their unique blend of style and personalities that are made better with upgrades.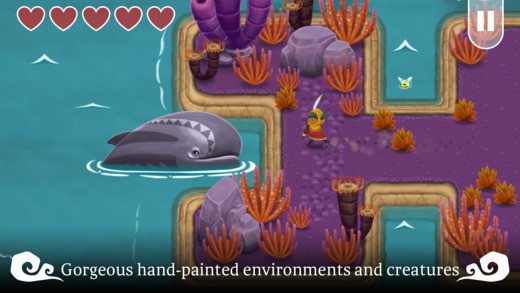 The audio and visual elements in the game are just as good, thanks to the detailed artwork and colors that give a unique perspective to each environment. Sean Beeson's musical score has a fun adventurous feel to it and is enjoyable.
As far as the game goes, you navigate through different environments, beat the enemies with your trusted weapon, a fishing pole!, solve lots of tricky puzzles and then do a big boss battle to move to the next level.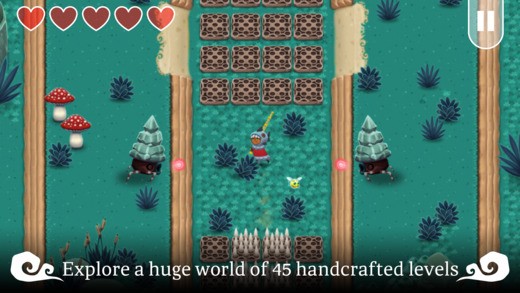 As you progress through the game, you pick up treasure chests, powerful upgrades for your hook, hood, and fishing rod, rare items and other stuff. All of these elements keep the game light and interesting and adds lots of replay value, especially if you missed some good stuff in earlier levels.
If you love adventure puzzle games this one is good to add to your collection. It also offers MFi Controller support, option to play on both your iOS device and your Apple TV and includes  Game Center achievements.
Here's the launch trailer to check out, in case you're interested.
Click the link below to pick up the game from the App Store.