Who doesn't like a game from the best sites for slots today from time to time? Although some like it more than others – taking it as a hobby and something they do whenever they have a spare moment – even those who play it only rarely will still get a thrill from the experience. It's fun, a good way to relax, can be very cheap (certainly cheaper than going to the cinema or paying for some kind of sporting class), and you can play for hours at a time. Yet it is also something that can easily start to get out of control, and can become a problem for those who haven't worked out how to play responsibly. Just to make sure you can enjoy your gaming, here are some useful tips to play online slots responsibly.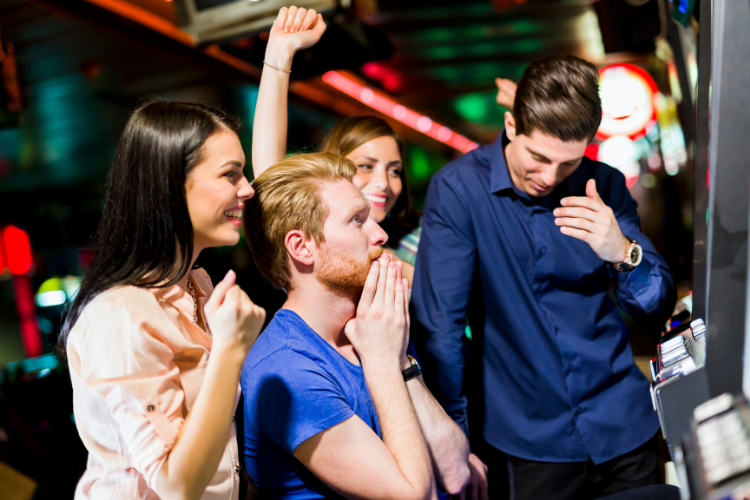 Set A Time Limit
Time flies, as they say, when you are having fun, and when you are playing at an online casino on the slot machines, it can feel as though half an hour passes in seconds. That's because you're enjoying yourself and there is, of course, nothing wrong with that. What is wrong, however, is when you spend far too much time on the slots to the detriment of everything else. Are you meant to be at work? Picking the kids up from school? Cooking dinner? Seeing friends and family? If you are and your slot games are taking precedence, you could have a problem.
It is best, if you feel you could get carried away, if you have something else that needs to be done that day, or even just because it's good practice, to set yourself a time limit when playing online slots. That way, you can enjoy yourself but you won't miss out on anything else either.
Set A Strict Budget
Having a time limit is a good ideas a mentioned above, but you should also have a spending limit in place. By making yourself a budget to use in your slot machine playing, you will know that you aren't over-spending, using money that might be needed for paying bills or buying food on the slots. You don't want to put yourself in financial difficulties just because you had some fun that went out of control; slots are great, but they're not worth that worry.
Your budget is going to be personal to you, so pay no attention to other people's. It can be big or small, and should always be money that you can afford to lose because in most cases this is what will happen! Bearing this in mind should help you to make good decisions about your finances when it comes to your slots' budget.
Know When You've Had Enough
Sometimes, no matter how good you are at sticking to your time and money limits, you'll find that you still want more. This can mean that the fun element of online slots disappears, and you are left with just the need to play, even if it means taking time away from other important things and taking money away from other important budgets.
If this is the case and you are finding that online slots are all you can think about, you need to step away. Knowing when you have had enough and when the game is tipping over into an addiction is crucial and stepping away at the right time is vital for your health and wellbeing.