Your Apple Watch isn't just another smart watch. It is a luxury device that has even outsold the timeless Swiss Watch industry. If you own an Apple Watch, one of the best ways you can show it off is by pairing it with a stunning watch band. Luxury brands like Hermes and Coach have their own collection of sophisticated Apple Watch bands, but today we take a look at the Light Brown Leather Luxury Watch Band from Speidel that offers style, comfort and protection in a traditional look.
Speidel Luxury Leather Apple Watch Band – Brown Beauty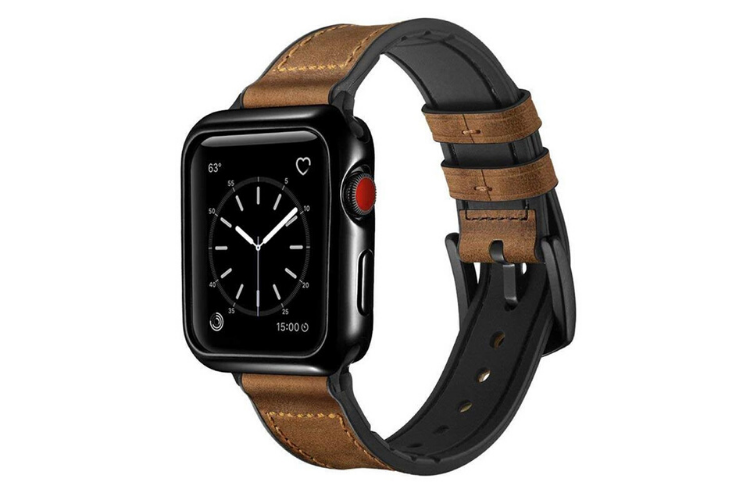 This light brown Apple Watch band from Speidel is for anyone who loves a casual, yet traditional Watch look.
This Watch band is made from genuine leather and soft silicone rubber. The silicone rubber sits on the interior but shows around the edges of the band to create a cool black-brown combination.
The inside of the watch band has grooves to ensure better airflow – allowing your wrist to be sweat-free.
A light-brown stitching adds a handcrafted look to the Watch band while keeping the leather and silicone rubber firmly in place. Finishing off the sophisticated look is the lovely silver and gold buckles.
Protective case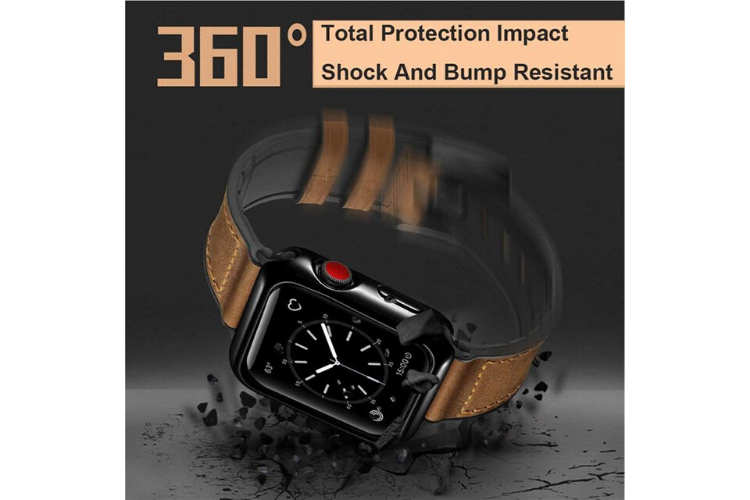 The Speidel Luxury Leather Apple Watch Band comes with a protective case that is made of thermoplastic polyurethane (TPU). This material stretches, is durable, and provides reliable shock protection.
Speidel's case fits nicely around the Apple Watch, with perfect cut-outs for the crown, microphone and speaker.
All of this leather goodness and protection comes at a price and that's the bulk factor. The Apple Watch in itself is a little bigger than most traditional watches. Wrapping it up in an extra protective case just adds to the size. This is not something that ruins the watch wearing experience, but if you are someone who gives the bulkiness a lot of importance, this may put you off.
Final Thoughts
The Speidel Light Brown Leather Luxury Watch Band is a gorgeous looking band that looks and feels luxurious.
The protective case helps protect your expensive Watch from daily wear and tear.
If you can overlook the extra plastic bulk, this is a comfortable case that oozes a luxurious look your Apple Watch deserves.
The Watch Band and Protective Case for Apple Watch is available on Amazon for $69.95. Check it out and tell us what you think!
Note: When you purchase something on our website after clicking links in our articles, we may earn a small commission. Read our affiliate link policy for more details.