Today, the Android smartphone holds so much of your personal data – images, videos, work related documents and more. With so much information at hand, it would be your worst nightmare to lose it all in a flash – after all no tech device is a 100% perfect. That's why you need a handy data recovery software for your phone – one like the recent release on Google Play – Stellar Phoenix Data Recovery for Android. This Android Data Recovery app recovers deleted data from the internal and external memory of your Android phone.
Features of Stellar Phoenix Free Android Recovery App
Recover data from internal and external media on Android phone
Recover deleted images, contacts, messages, audio, emails, from internal memory of your android phone
Option to share recovered files through multiple resources such as Facebook, Google Drive, and Bluetooth
Supports various Android brands such as LG, Samsung, Motorola
Recover and save your lost documents at free of cost
You can download the app via Google Play Store and run it to scan android phone device. Once it completes the scanning process then you will be able to view all your deleted or lost files. After previewing the deleted or lost files you can save all recovered files without paying anything.
Note: You have to root your phone to run this android phone recovery app.
How Stellar Android Phone Data Recovery Software Works
Once you have installed Android phone recovery app on your phone it will give you option to scan the device memory to recover lost data.
Once you click the Scan icon, the app will begin the scanning process.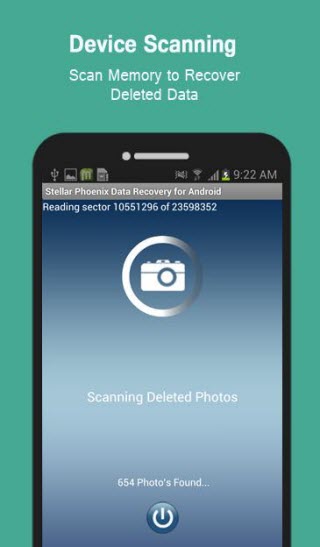 After completing the scan, you will be able to preview all your lost or deleted data.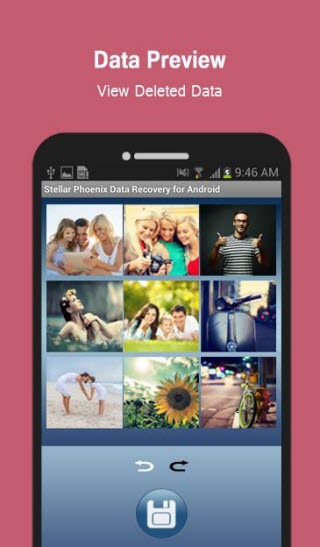 You can then select the option to recover the files you want from your internal or external memory.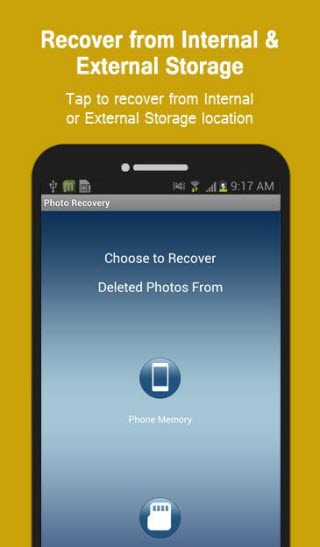 Click Select location to save data  and navigate to the desired location to save your recovered data.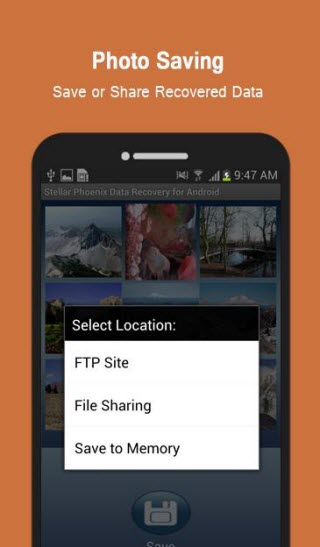 Stellar Phoenix Data Recovery is available as a free download from Google Play or from the official website.
Download Stellar Phoenix Data Recovery from Google Play
Download Stellar Phoenix Data Recovery from Official Web site