Swipeable is the brainchild of Holumino Limited, who also created the wonderful Spincle – 360 degrees camera app. The main aim of the founders is to help Instagram users get a rich, immersive experience when sharing panorama photos.
Swipeable Panorama for Instagram App Review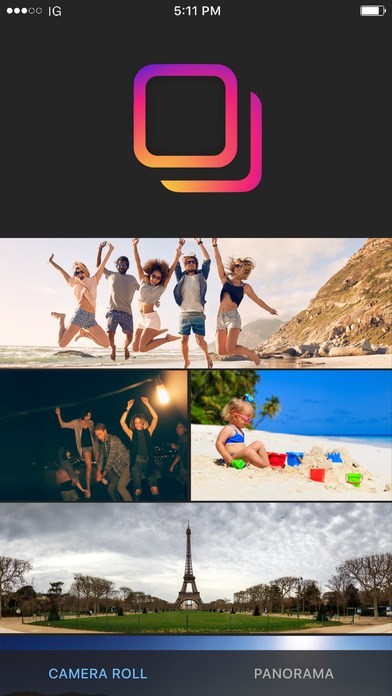 What makes Swipeable such a cool app is that it does all the work for you. You just need to pick your panorama from the options on the Home screen ( Panorama and Camera roll) and the app does the rest of the work for you.
That is, it divides your Panorama photo into multiple photos so that users can swipe to see the complete picture in the Carousel View on Instagram. You can also apply filters, caption and location information on the photo to make them stand out even more.
Once you are ready to share your photo carousel with the world, just tap the Post to Instagram button to share the photo via Instagram's Multiple Photos feature.
My Impressions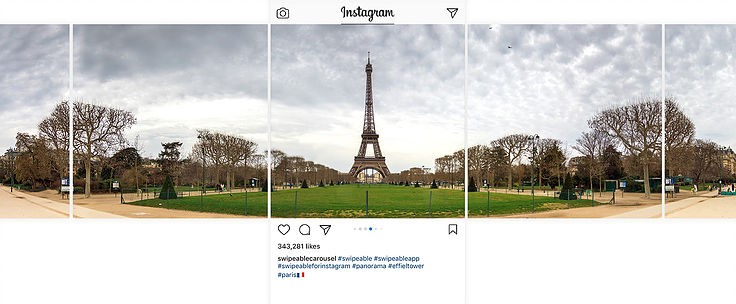 I found the app's home screen to be rather disappointing though with an ad for Spincle and a photo example of the app hogging center stage. An attractive home page would add to the app's appeal. Other than that, I found the whole process of sharing on Instagram a breeze and would easily recommend it to everyone.
Features – Summary
Automatically cut your 360° photos or panorama into square pieces.
Seamlessly share to Instagram with carousel view.
Pair your swipeables with Instagram's filter to make it stand out.
Download and start using immediately. No signup or account required.
Swipeable is available as a free download on the App Store. It does not require any sign-up process nor does it ask you to create any account. Just install, tap and share with the world.
Price: Free | Download: Link to App Store
If you're love sharing panoramic and 360° photos on Instagram, Swipeable for iOS is definitely worth checking out.